It was love at first sip. The cool sweet bite of lime and cachaça hit my tongue as the sun-kissed expanse of Ipanema beach and jagged green mountains came into view just beyond the sparkle of the rooftop infinity pool. A cool breeze lightly hugged me and I quickly devoured the rest of my first caipirinha in Rio. Then, I fell in love - with this city, this life, and this intoxicatingly stylish hotel.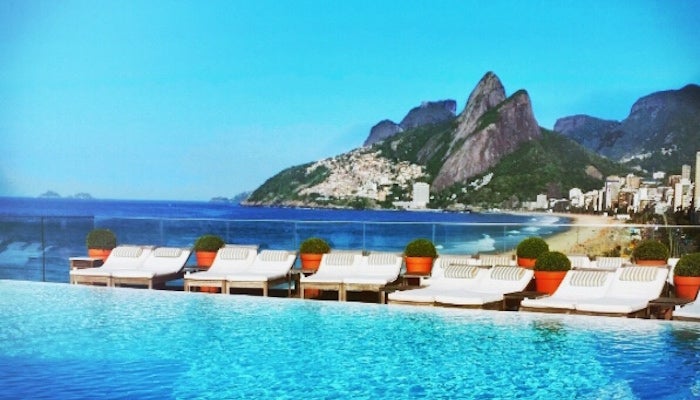 Among the jetsetters, globetrotters, fashionistas, and design-conscious travelers I know and follow, the Fasano has always been the backdrop for their photos, check-ins, and references when visiting Rio de Janeiro. I had yet to visit Brazil, but now that the Olympic hustle and bustle has died down and the city has returned to its normal rhythms, I thought it high time to finally explore Carioca life and find out for myself why everyone raves about Rio, and its famous Fasano.
I have to start off with a confession. As much as I have traveled all over the world, from the boulevards of London and Paris to the bulgogi houses of Seoul to the back alleys of Cairo, I had always bought into the hype about Rio de Janeiro being a rough and precarious destination for foreign tourists. But this city truly surprised me, not only with how vastly different our perception is from its reality, but also with its incredible diversity of people, landscapes, and experiences that I was so naive to underestimate.
I don't often regard a hotel as a destination in and of itself, especially not amid everything else Rio has to offer. But I had seriously seen so many people staying, dining, socializing, partying, and luxuriating at this place that I knew my first trip to Rio would be incomplete if I did not rendezvous with Fasano.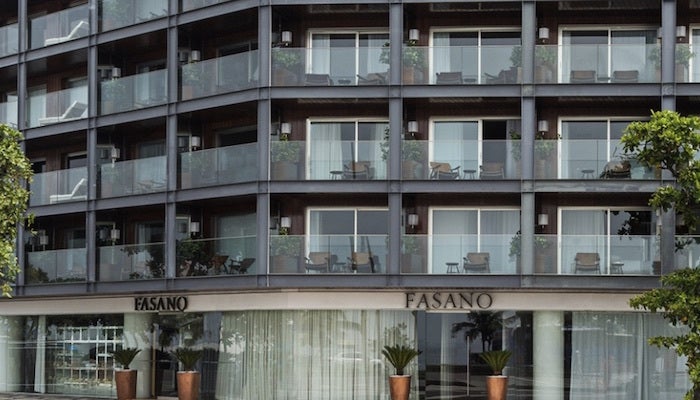 Foreigners have been drawn to Brazil throughout most of its history. Portuguese colonization may have solidified the new nation's dominant language, but immigrants from all over the world created Brazil's unique blend of culture, cuisine, and couture. At the turn of the 20th century, Italians dominated that inflow and an immigrant from Milan named Vittorio Fasano opened a brasserie to bring sophisticated European delicacies to an increasingly cosmopolitan Sao Paolo.
As the Fasano business grew into an experience and then a landmark, early classic celebrities, royalty, and world leaders flocked. Marlene Dietrich, Ginger Rogers, the Prince of Wales, U.S. president Dwight Einsenhower, and even revolutionary firebrand Fidel Castro could be seen coming and going, drawn by the allure of a culinary and hospitality experience curated by the Fasano family.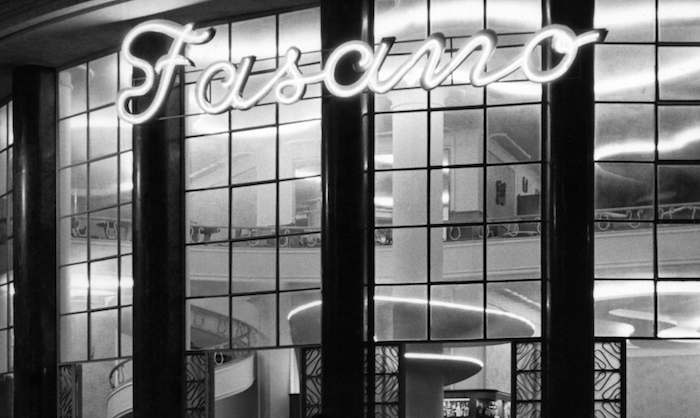 In 2003 the first Fasano hotel opened in Sao Paolo and in 2007 a second property opened in Rio de Janeiro, right along a beautiful stretch of world-famous Ipanema Beach. Now Fasano is synonymous in Brazil with chic sophistication, discrete luxury, and, of course, exquisite dining.
I touched down at Rio's Galeão International Airport early on a Tuesday morning after an overnight flight from the United States and easily hailed an UberX for the quick 25-minute ride to Ipanema and the Fasano. Being quite early for check-in, I instead opted for a quick bag drop at the concierge and headed up to the rooftop to relax poolside.
Kicked back on one of the cushy shaded couches, I opened my Macbook Air to do a little writing and ordered a caipirinha. How could I not? It is literally Brazil's national cocktail. Imagine a country so vivacious that they actually have an official national cocktail!
Per Brazilian Presidential Decree No. 6,871 and Congressional Act No. 8,918, a genuine caipirinha contains cachaça, a Brazilian hard liquor made from sugarcane, fused with fresh lime and sugar. While many other flavorful variations exist containing various other tropical fruits, I had no intention of running afoul of custom within my first hour on the ground.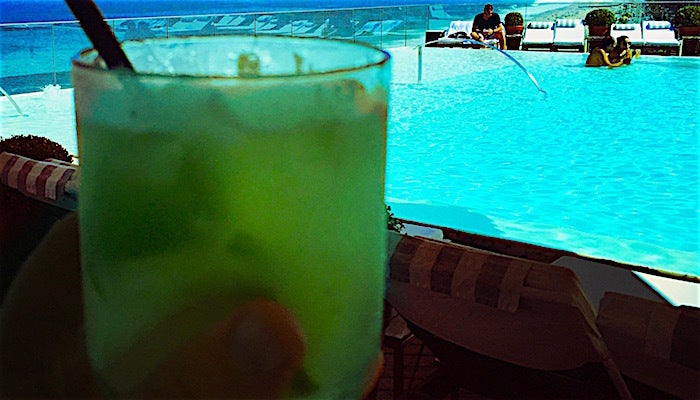 As I beheld the view from the rooftop - the ocean, the beach, the islands, the mountains, the city - and took my first sip, I immediately began falling in love with Rio. And I still had not yet technically even checked in to the hotel. When I finally did pull myself away from my rooftop bliss and make my way to my room for the week, it would later become a daily struggle to force myself to leave it and actually go experience the city outside.
To set the mood, which they literally do, let's just start with the hallways. Each floor is dark, with linear accents of crisp light serving to highlight functional elements and guide you to your room. This ambiance disarms and relaxes you right out of the elevator. A large crimson and white striped upholstered object sits in the middle of the common area. It looks like art, but it's also a chair. I am told it even has a name, Big Mamma, owing to its resemblance to the breasts and hips of a buxom woman inviting you to come cuddle.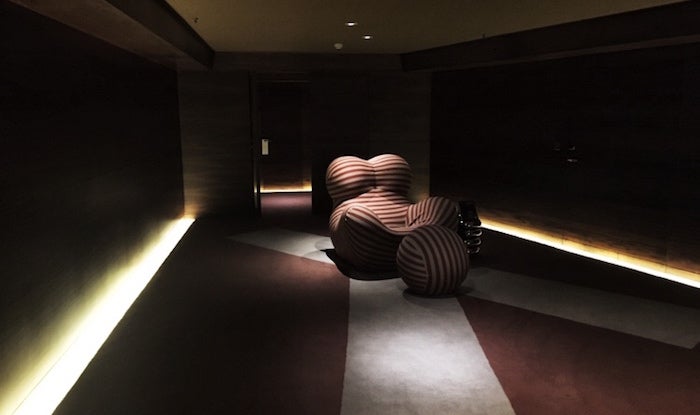 Dark doors are flush with the dark walls, and room numbers are lightly illuminated on the floor. I find mine, 705, waive the key card, and gently push forward the facade as if discovering a mystery passage way hidden in the wall. Another small hallway inside obscures the full view of the room, so I advance at the invitation of the dapper bellman accompanying me.
Here is when I have to stop using the term room, which belies the size of the multi-part suite into which I giddily settled. Floor-to-ceiling retractable curtains partitioned the sitting room from the large bedroom and the suite from the full-length sliding glass doors out to the balcony. The view is the same as the breathtaking one from the rooftop.
Through a window in the bedroom I notice another room, the bathroom - or more specifically, the soaking tub area of the multi-room bathroom. And suddenly, after an eight-hour flight, a 25-minute Uber ride, an hour of chilling by the pool, and four caipirinhas, it's definitely time for a relaxing warm soak and a nap.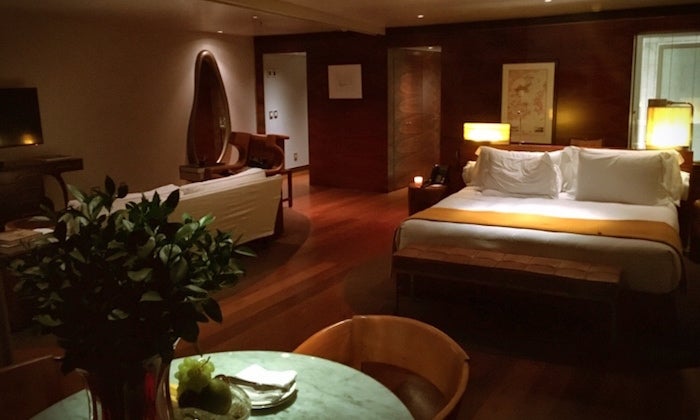 Brazilians are known worldwide for their love of celebrations, and Rio in particular knows how to throw a good party. Rio's Carnaval festival, which draws more than two million people into the streets to celebrate, and the Rock in Rio music festival, which now tours the world but returns to Rio every few years, are among the largest parties on the planet.
The 2016 Summer Olympic Games also drew enormous crowds and worldwide attention to Rio and its electrifying vibe. During events like these, Fasano's rooftop pool and its swanky, British-themed, ground-level bar become the it-spots for A-listers from all over the world. Staying here can mean partying with the likes of David Beckham, One Direction, Madonna, Lady Gaga, and Beyonce, all of whom have been spotted as patrons at one time or another.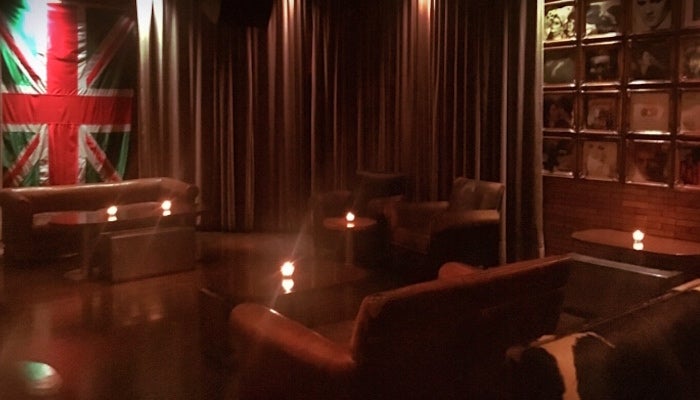 Despite the allure of the city around me, I spent my first full day in Rio entirely in the hotel. A trip to the spa seemed in order after that long warm bath and afternoon power nap. Then I return to the rooftop for a few more drinks and a little more work on my laptop. I post a photo of my "remote office view" to social media (@JANicholson3 on Insta), which quickly racks up hundreds of likes and a fair amount of friendly envy.
For dinner I had to go no further than downstairs, where I was dying to try out one of the famous restaurants that birthed the Fasano brand. Extensive Italian immigration throughout the 19th and 20th centuries cultivated a fiercely authentic Italian culinary scene in Brazil, and Fasano restaurants are among its most well known ambassadors. Their flagship restaurant in the Sao Paolo Fasano is even Michelin-starred.

I did manage to finally get out of the hotel when night fell for a short after-dinner stroll over to Copacabana Beach. Even mid-week it was quite lively at night. I found myself especially impressed with all the locals participating in group workouts on the beach, and I knew I should be joining them after my savory splurge at dinner. But I deign to break a sweat on vacation, so the night walk down Copacabana would have to do.
Fully relaxed, refreshed, and charged up, the second day is when I set out to really explore Rio. The concierge offered to set up a guide and driver for me even with only a few hours notice, but I felt comfortable enough to strike out on my own and instead relied on Uber to get from site to site and neighborhood to neighborhood. And such was my modus operandi the following day as well, as I stretched out my arms at Christ the Redeemer, took in the views from atop Sugarloaf Mountain, and admired the street art in Santa Teresa.

While trendy fine dining is delicious and wonderful, I also had to get out and try both a real Brazilian steakhouse and feijoada. To be completely honest, the steakhouse experience somewhat underwhelmed me compared to the Brazilian steakhouse productions put on by several brands in the United States. However, one thing they served that delighted me and which you will not easily find outside of Brazil is a tasty Amazonian fish known as pirarucu. This was so good that I had to google it and I was shocked to see how enormous these fish grow to be. More deliciousness to be enjoyed!
But the local feijoada experience at the quaint Casa da Feijoada is what really satiated me. Feijoada is a simple traditional Portuguese meal that Brazil has adopted as a national dish. It's made with various combinations of beans, pork, beef, bacon, and/or sausage and served with rice, vegetables, fatback, yuca, and oranges. Mine also came with a side of bottomless shots of fruit-flavored liqueur, which I supplemented with a few bottles of Brazilian beer. I left with a full stomach, a great buzz, and a feeling of having completed a well rounded first visit to Rio.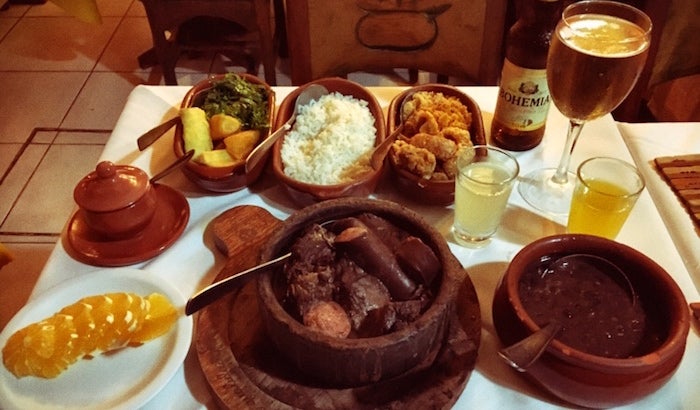 Unlike a lot of the ultra-upscale establishments in many large cities around the world, the Fasano is located right in the heart of everywhere you want to be in Rio. That feijoada restaurant is just two blocks away, while Ipanema Beach is right outside your front door. Copacabana Beach is a short stroll down a side street, and even the more remote sites I visited on the city's outskirts were reachable via Uber in less than 20 minutes.
But don't let the ease of getting around fool you. Rio is still a big and busy metropolis, and it can be exhausting to be a tourist there. And that's all the more reason to make sure you set yourself up so that you can escape the hustle every night and retreat back to an urban oasis that let's you kick back in style, watch the sunset from the rooftop, and fall in love with life again and again, one sweet sip at a time.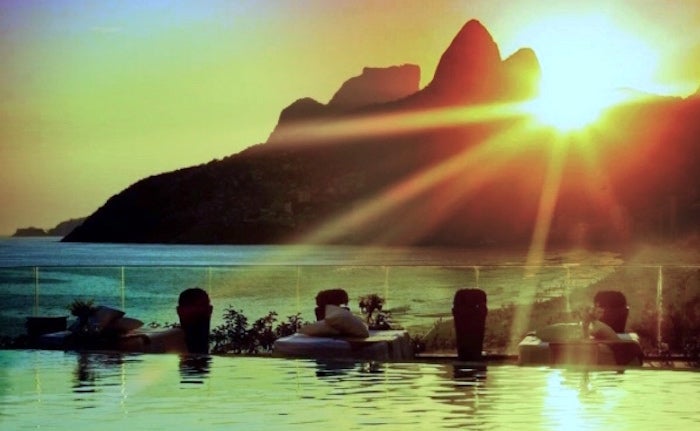 For more luxury and adventure travel experiences, insider insight, mordent humor, and advice on hacking the jetset lifestyle, visit www.Jetset.Ninja (and yes, that's a real domain extension). ;-)
REAL LIFE. REAL NEWS. REAL VOICES.
Help us tell more of the stories that matter from voices that too often remain unheard.
This post was published on the now-closed HuffPost Contributor platform. Contributors control their own work and posted freely to our site. If you need to flag this entry as abusive,
send us an email
.