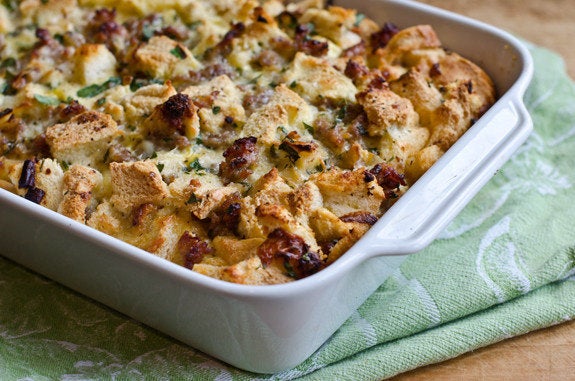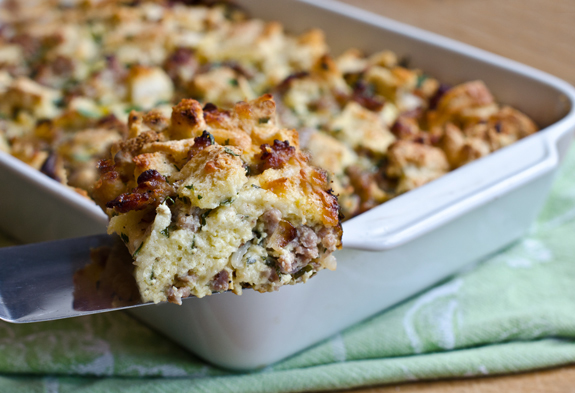 Bread pudding is usually sweet, but it can be made savory too. This version, brimming with sweet pork sausage and sharp cheddar, is deeply flavored with a crisp, golden crust and tender, creamy interior. I love it, not only because it's delicious, but also because it can be made ahead of time and feeds a crowd.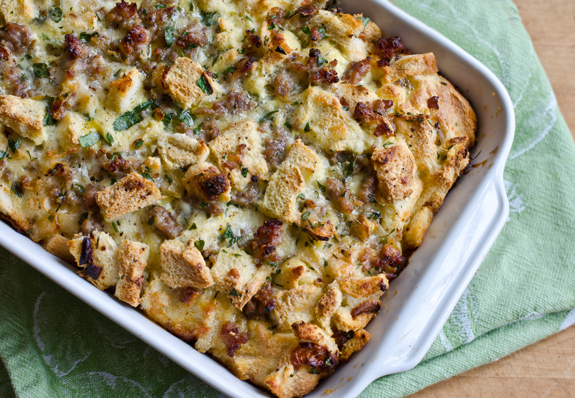 The recipe was given to me by one of my oldest and closest friends, Kelly Santoro. She got it from her friend, Corey, who got it from his mother, who in turn got it from an old spiral-bound fundraising cookbook. Such is the path of a good recipe!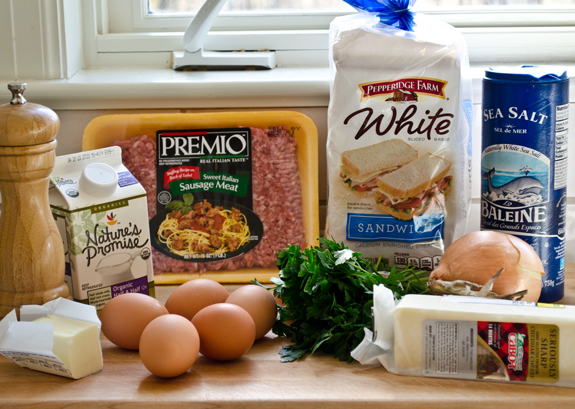 As you can see, I use plain ol' white sandwich bread -- there's no need for anything fancy here. As for the sausage, some grocers sell sausage meat in bulk or out of the casings (as shown above). This makes life easier but if you can't find it, just remove the casings. The best way is to cut the casings with kitchen shears and peel them away from the meat (see below). This is much easier than trying to squeeze the meat out.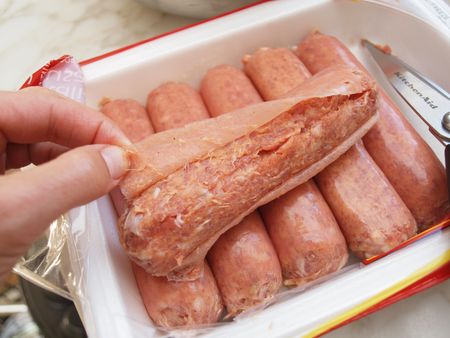 Begin by cutting the crusts off the bread.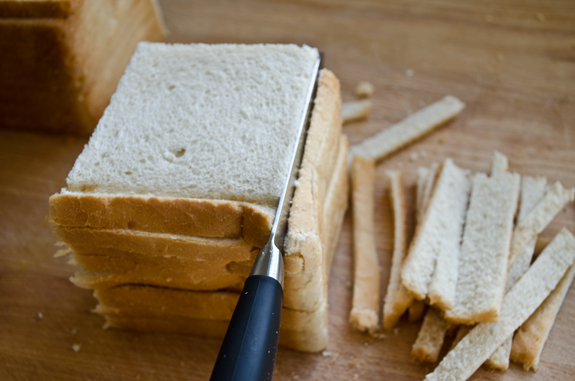 Then, cut the bread into 1-inch cubes.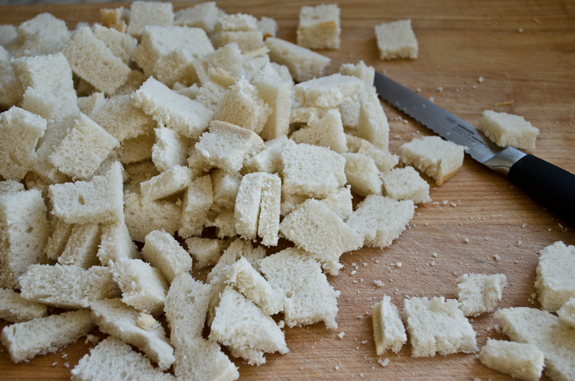 Brown the sausage in a large pan.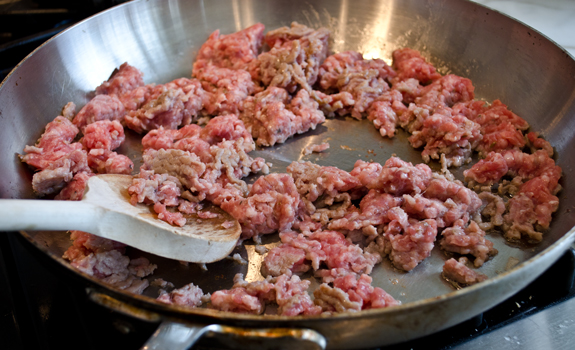 As the sausage cooks, use a wooden spoon to break the meat up into small clumps.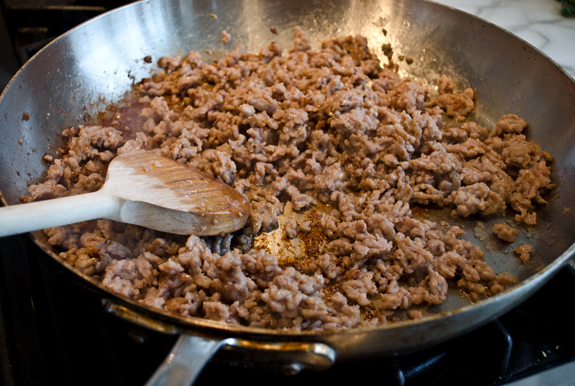 Transfer the browned sausage to a large bowl, then cook the onions in the same pan until they're soft and translucent.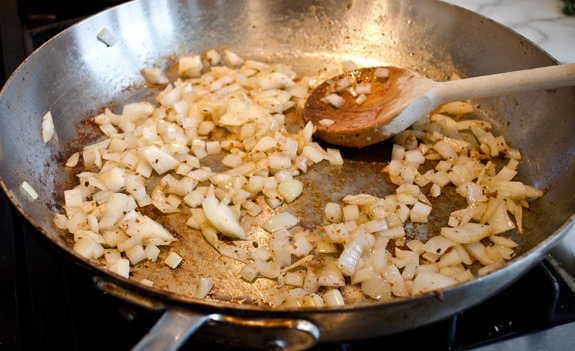 Grate your cheddar. I think it's easiest to do it in the food processor but you can use a hand-held grater as well.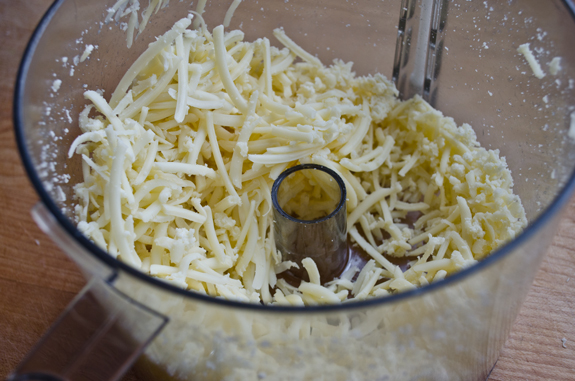 Combine the bread, sausage, cheddar and fresh parsley in a large bowl.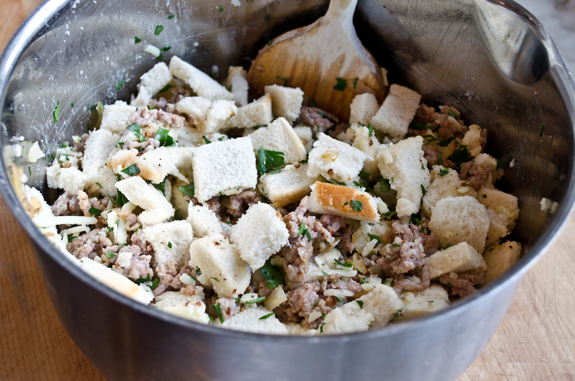 Then transfer the mixture to a buttered baking dish.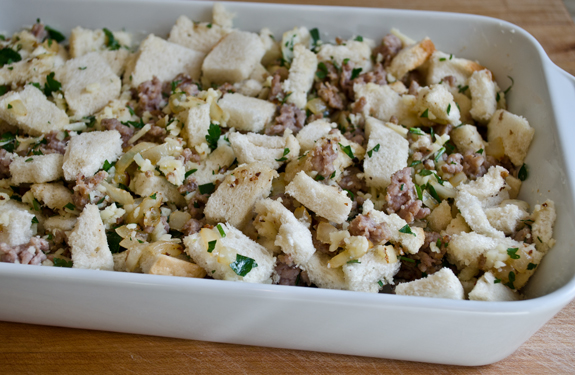 Make the custard by whisking together the eggs, salt, pepper and half-and-half.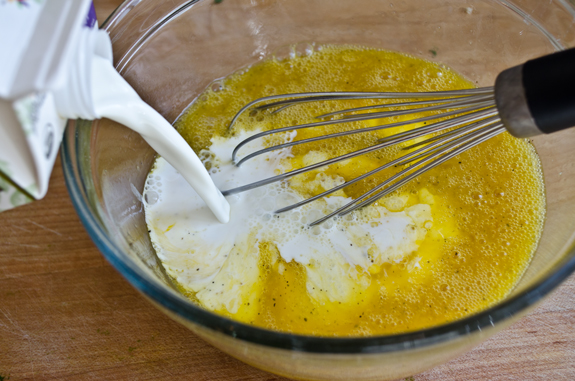 Then pour the custard evenly over the bread mixture.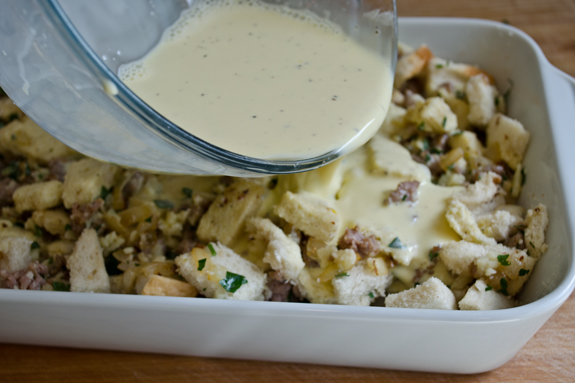 Cover and refrigerate for at least a few hours or overnight. When you're ready to serve, bake in a 350-degree oven for about an hour, until puffed, golden and crisp on top.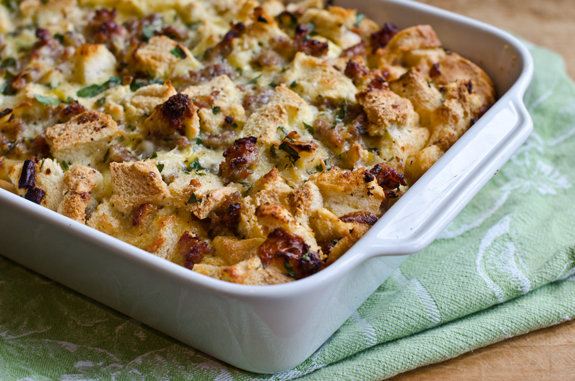 Popular in the Community