How do women measure success? Is it by mothering and having a career? How do they carry out both forms of work to their satisfaction? What helps? What hurts?
This is a weekly series about successful women who participate in the workforce in a range of ways building their careers while mothering. These women fly under the radar of the media but need to be heard. They are silently successful and warrant recognition. They are compassionate, persistently hardworking women who deserve our admiration and offer advice to new mothers. Each week I will spotlight a different remarkable woman.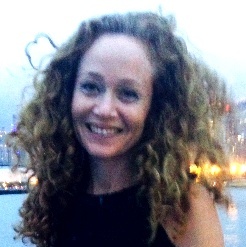 Let's listen to hardworking and conflicted Laura Leavy, Esq. reveal her ongoing journey connecting motherhood with lawyerhood. After difficulty conceiving, she discovered she was the proud but torn mother of twin boys! She worked an 18 hour week jockeying two babysitters whom she trusted but "still held great concern being 30 minutes away from my babies...those little bodies who did not care the next morning if I arrived home well after midnight and wrung out!"
She thought she hit a "mother goldmine" when she was offered an associate position at another firm where she was told she could work as much or as little as she wished. However, that roof fell in when her husband's school district restructured its administrative positions leaving him with an increased workload and a significant pay cut. Like many young couples starting out, they had just spent almost all their savings on a new house, and so once again Laura now increased her hours beyond the original eighteen.
With all these tumultuous changes, what worried Laura?
"The biggest change to my working life as a mother of young children was the advent of the iPhone. I often make myself available to my clients at any time - I understand the importance of being responsive to clients in crisis. I am quickly realizing that boundaries also need to be set. I worry that my children, as adults, will reflect on their time with their mother who was always in a distracted state."
Like many working mothers, Laura finds one of the biggest difficulties when her child is sick. She uses ingenuity but even her great resilience has its setbacks:
"I feel most conflicted when one of the boys is sick and I have a whole day at the office planned. I inwardly cringe and sometimes feel resentment toward my husband who has the paid sick leave to stay home but is often unable to take off.
One time, my son was having a fever and I had to make a bed on my office floor for him to sleep after giving him some Tylenol. I was disheartened and disappointed that I reduced myself to placing my job's needs above his immediate physical ones."
Given these heartaches, I asked Laura if she felt her sons benefited from seeing her accomplishments.
"I do believe that my children have benefited from seeing me as a working, accomplishing mother but should they be questioned about it, I think they would be the first to wish that I didn't work so much and that when I was home, I could give them my full attention. But they are also seeing parenting between two professionals who although are not on equal footing with salary, are still respectful and supportive about each other's work."
Every mother in this series so far has never regretted their motherhood and takes pride in generously offering advice to other potential mothers:
"I think motherhood is the most important job I will ever have the privilege of holding - it's a crazy roller coaster ride but it's also the most fulfilling and never ending. The best advice I can give new mothers is to know yourself - there are mothers whose sanity will not allow for them to stay at home and there are mothers for whom the very idea of getting out of the house and leaving the children with a caregiver other than herself is paralyzing. I always thought I would work part time, to contribute income to the household, but I truly never anticipated just how difficult it would be to juggle it all. Granted, I am late to everything and the cleanliness of my house is not up to my pre-children standards, but I am also trying to learn how to let go of the to- do-list - but this is a daily struggle for me."
Laura, like the mothers in this series has that special quality of honesty as she tries to help other mothers make their decisions. Her hard work, perseverance, love of her twins, and truthful resentments reveal a genuine, caring soul to be admired. Please leave your comments to support such a terrific mother and lawyer.
If you would like to participate in the series, please feel free to contact Laurie.


Laurie Hollman, Ph.D., has a new book, Unlocking Parental Intelligence: Finding Meaning in Your Child's Behavior, on Amazon, Barnes & Noble, Familius, and wherever books are sold.
Related