An extremely rare encounter with an endangered smalltooth sawfish briefly left beachgoers slack-jawed in Florida after the surprise catch along a pier.
Video of the stunning creature shows several men trying to pull it toward the shore to unhook it as crowds gathered to catch site of the unusual fish.
Naples local Alex Pino was one of those standing along the Naples Pier Thursday when he started to film the scene on his phone.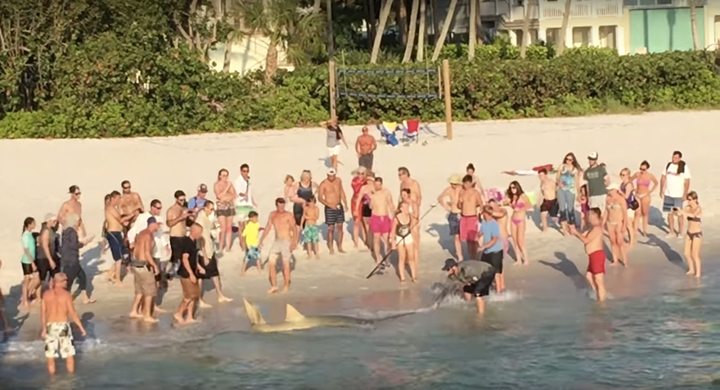 Once in shallow water, the fish appeared to be at least 9-feet in length.
"I've never seen anything like it in person," Pino said.
Because of their endangered status, fishermen aren't allowed to keep the fish. During the Naples catch, the fishermen are seen releasing it from the line, allowing it to swim back into the ocean.
This is exactly what the FWC wants fishermen to do.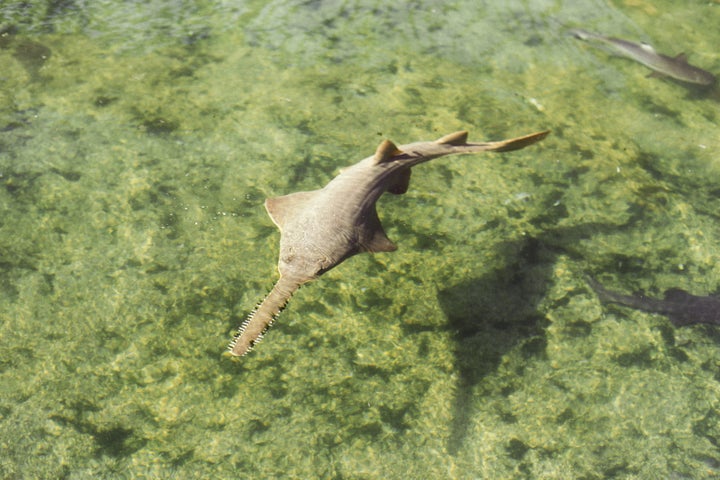 "If a smalltooth sawfish is accidentally caught, it must be promptly released unharmed," FWC state on its website, while advising anglers and boaters to report their sawfish encounters with the FWC Fish and Wildlife Research Institute. It's not clear whether Thursday's sighting was reported to the organization. An attempt to reach a FWC spokesperson for comment Sunday was not immediately successful.
The FWC further advises fishermen to be careful about how they handle the delicate creatures.
"The most common causes of post-release mortality are physiological stress on the fish resulting from struggle during capture, injuries caused by the hook, and mishandling of the fish by the angler," it states.
Popular in the Community