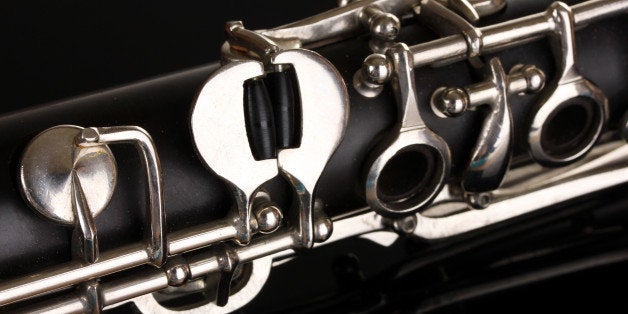 Here's a public service announcement for anyone who plays a woodwind, such as a clarinet or saxophone: Clean your instrument!
A case study presented at the annual meeting of the American College of Allergy, Asthma and Immunology shows that it's possible to develop allergic pulmonary disease, known as "Saxophone Lung," in response to the mold that collects over time in woodwind instruments. Saxophone Lung is really a type of hypersensitivity pneumonitis, which is the inflammation of the lung tissue, according to the Mayo Clinic.
The case study detailed a man who was coughing and wheezing when he sought medical treatment at the Emory University Adult Asthma, Allergy and Immunology Clinic. He was initially diagnosed with allergic bronchopulmonary aspergillosis (ABPA). Researchers conducted chest imaging and tested for fungus, and found evidence of infection with different fungi. They also found that his saxophone reed was positive for the fungus Exophiala.
The man was given oral steroids, but his condition did not get better until he sterilized his instrument.
"This patient with Saxophone Lung was initially diagnosed with ABPA until history revealed he was a Dixie band player who had not cleaned his clarinet in over 30 years," the researchers wrote in the study. "While both ABPA and Saxophone Lung present with persistent cough and wheeze due to localized mold allergy and are treated with systemic steroids, it is imperative for allergists to distinguish these clinical entities."
Indeed, other case studies have also illustrated what can happen if you don't regularly clean your instrument. The New York Times reported on two of them; in one, a trombone player's stubborn 15-year cough only went away when he used rubbing alcohol to clean his instrument. In another, a saxophonist's shortness of breath cleared up after he started cleaning his mouthpiece.
"Many children participate in their school's band ensemble and often the instruments they play are on loan," the researcher of that study, R. Thomas Glass, DDS, PhD, said in a statement. "Most of these instruments have been played by other students, and without the proper sanitation, bacteria and fungi can thrive for weeks and even months after the last use."
An International Journal of Environmental Health Research study showed similar results, finding bacteria, yeast and mold in 20 different woodwind instruments, particularly in the reeds and mouthpieces, The New York Times reported.
Related