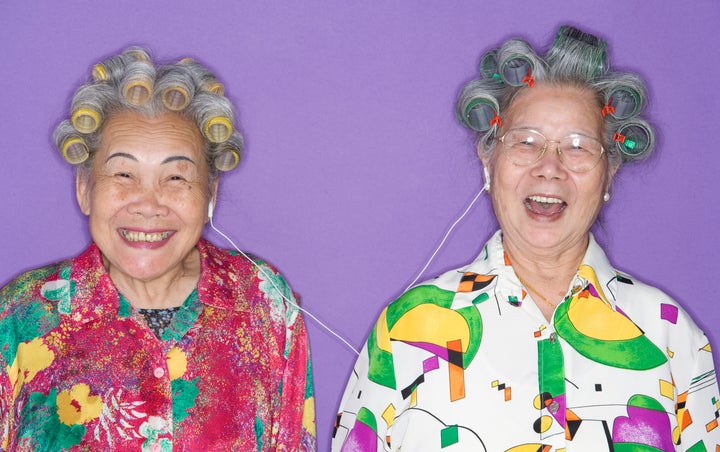 It's never too late to have a truly fabulous haircut. Yes, hair changes as we age, and you may not have the same thick and healthy tresses you sported when you were 18. But that's no reason to resort to what some stylists call a "granny haircut."
In the old days, it meant a tight perm and a blue rinse. Now, it refers to any wash-and-wear, low-maintenance cut.
But there are endless options to keep things fresh and lively, so there's no need to resort to a full-on granny style (unless you absolutely want to). Hairstylists point to older style icons as inspiration.
"I always think of the women of Advanced Style on Instagram and how cool their hair always looks with their outfits," said hair designer Luisa Popović. (If you haven't followed it yet, it's a project of photographer Ari Seth Cohen that's dedicated "to capturing the sartorial savvy of the senior set.")
Other stellar examples, she said, include Vivenne Westwood, who died in 2022, and who was famed for her signature bright orange hair. She also cited the "powerful looks" of Michèle Lamy, the raven-haired 79-year-old French fashion designer. "It all just emanates fearlessness," Popović said.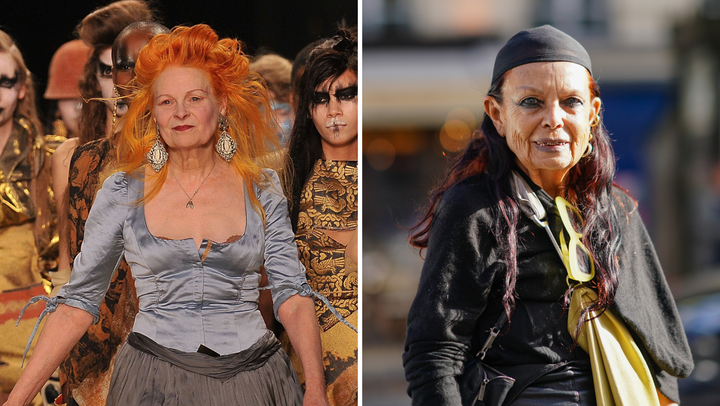 Tempted? Talk to a stylist.
If you're ready for a refresh, redo or bold new direction, stylists have lots of fresh ideas that can make you feel at the top of your style game, no concessions to age required. "A big haircut can really change up the energy in your life," said stylist Nikki Providence. "If things feel stagnant, sometimes a haircut can shake everything loose."
"When we're changing our hairstyle, our age doesn't have to decide whether we go for long or short hair," said stylist Mahogany Grace. "The health of hair matters a lot in choosing a new style. Try chatting with a couple of professionals to get ideas on how to style it based on its current condition."
"I think personal preference should guide a client's choices," she said. "If a client is 20 or 80 and they love a bob, long hair or a pixie, they should wear one. As a stylist, my job is to make each cut unique by bringing a client's individual features and beauty.'
How to choose the cut you want
How to decide which cut to choose? "There's such a wide range of styles, cuts, colors available, now more than ever," Popović said. "Spend some time looking online, or at magazines and books, to get inspired, and experiment in baby steps if you're a little nervous to branch out from your usual." In terms of those "baby steps," Grace suggested that it might be a good idea to "reshape your current cut, maybe by adding softer layers around the face" as a good beginning.
Stylist Sonna Brado said, "One of the main questions I get from consumers on my Instagram feed is, 'How do I find someone to look at my face shape and design something for me? I'm 50-something and feeling frumpy.' Her advice for clients is to follow their own gut feelings, and to find a stylist who can interpret those feelings into a terrific haircut.
Stylist Akihisa Yamaguchi believes there's a great cut out there, just waiting for you. "I definitely think that it's possible to get your desired volume, texture and have fuller looks, while avoiding something that feels like an 'old lady style,''' she said. "I love medium-length bobs that instantly give you full volume hair and a nice saddle face frame layer that works nicely for the face."
If you want to cut things short, there are smart ways to go about it, the stylists said. "If your hair has lost 'presence,' meaning it's thin or wispy, a shorter or blunter cut will likely help it to look stronger and more solid," Providence advised. "A bob can be sleek or soft, but the idea is for it to look intentional."
Popović agreed, and suggested that pleasing yourself is most important: "The bob seems to be getting a lot of slack these days, but I'll always love a good, sharp bob. It can be so chic. I ultimately think clients should go with styles that make them feel good, makes their hair look as healthy as possible and are maintainable with their daily routines. There's no cookie-cutter style that works across the board for older clients."
Consider adding some volume with hairpieces.
If your hair has been thinning, you might want to boost the volume of your existing cut with some artificial options. "I'm a huge user of hair extensions and hairpieces," said stylist and creative director Paul Labrecque, who noted that Halo Couture is a favorite brand. Ditto from Popović: "I absolutely love wigs for switching up a look and having tons of versatility without a big commitment," she said.
Labrecque uses tape-ins to fill in where hair has thinned. "It's great for an A-line bob, to get that sharp point in the front," he said. "If a woman has crown thinning, I use top pieces, which can be very small and made custom to cover crown splits and recessions." There are some things to watch out for with extensions, however. "I shy away from poor-quality hair, or hair that's overly short or long. The most flattering styles to me on older, duller hair sit under the chin and extend no longer than two inches from the collarbone."
While thinning can be a problem for everyone, those who rely on relaxers may experience it more. "If you've relaxed your hair for a lifetime, you're much more prone to hair recession," Labrecque said. "Plus, weaves and extensions, over time, can hinder hair thickness." He suggested "a fall, like Halo's Hybrid Fall, can help. Halo's version is attached with a thin fishing string, and it can reduce hair stress."
Your styling routine needs an update, too.
How you take care of your hair after that great cut can also be secretly aging you. "When it's overstyled, especially with too much hair spray or teased hair, that can be very 'old lady' style," Yamaguchi said.
Providence agreed, saying that it's OK to be a little low-key: "Let go of high-maintenance styles, and feel free to cut it short or pull it back. Pixie cuts were so cool in the '90s, work on almost any texture, and can be fun and youthful all over again. I like when there's a little softness to the edges. Let go of perfectionism, because it's just holding you back."
And whatever you do, remember that you're allowed to have fun. "In this time, in this culture, it can be scary to age publicly, or even to evolve," Providence said. "But I see openly aging as the ultimate show of confidence and independence. The world is more open than ever to all textures and types of hair. It's a golden age for individualism, if you can see through the standard bland, ultra-polished styles on Instagram. Out there in real life, people are embracing wigs, creative color, locs, braids, twists and natural textures, opening the door to looking however they want."
Support HuffPost
A No-B.S. Guide To Life
Before You Go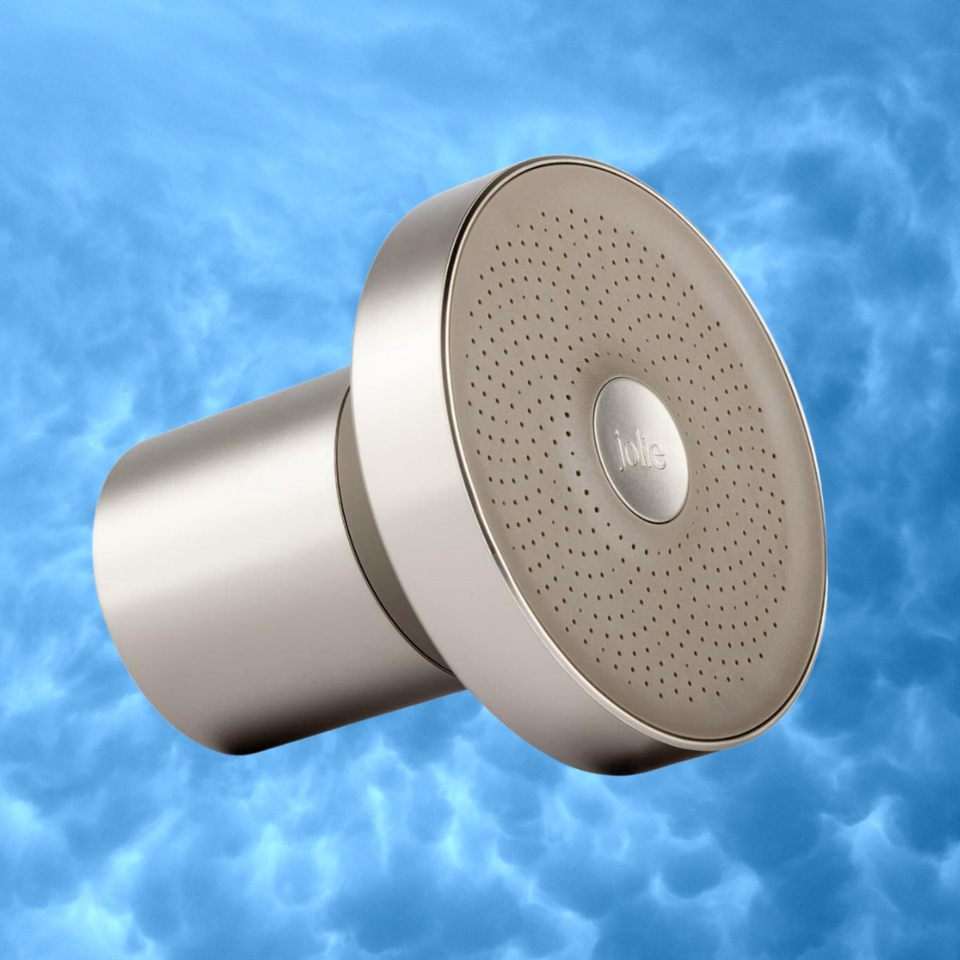 4 Best Shower Head Filters For Soft Hair And Better Skin
Popular in the Community