Technological advances continue to amaze me on a daily basis. From the latest and greatest apps that help you navigate streets while avoiding traffic and speed traps to the constant evolution of the ways people can connect via the next social media platform, there always seems to be something interesting popping up that catches my eye.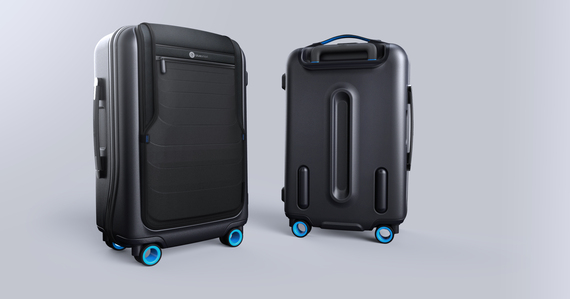 But a carry-on suitcase that you can lock, weigh and track all from an app on your smartphone? Mind blowing! Personally, I never thought there would be technological advances on a product that is designed specifically to carry my underwear from one destination to the next.
Well the guys over at Bluesmart proved me wrong and are making their revolutionary product a purchasable reality in 2015. They have already crowd sourced over 1.3 Million dollars, from just under 9,000 donors, shattering their original goal of 50,000 dollars to mass-produce the "Smart Suitcase."
The Bluesmart team has also been making their presence known all over the globe, showing off their prototype at trade shows from San Francisco to Hong Kong and have been featured as the next big thing in many technology blogs and online publications.
From a design perspective, the suitcase is perfectly made for the global road warrior, those who spend much of their daily life in and out of airports.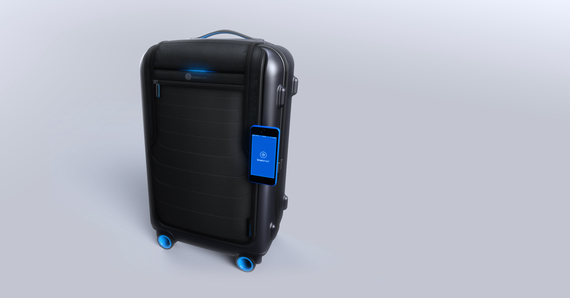 The Bluesmart is made with a hard plastic shell, retractable handle, wheels that turn every which way, and most importantly, it is perfectly sized to make sure your bag stays with you on the plane instead of being recklessly tossed under the plane by baggage workers who sometimes just don't care about your fragile sticker.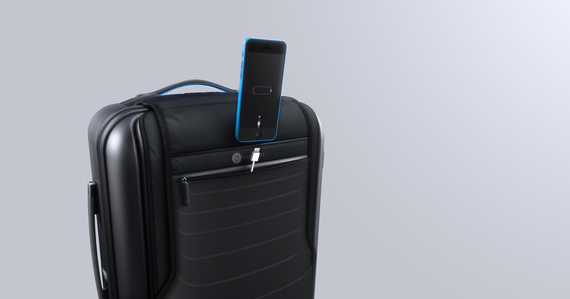 By far one of the coolest features of the Bluesmart is the ability to charge almost all of your devices from tablets to smartphones. There is a built in battery that is able to fully charge your devices six times over. I can personally recall many times that I wasn't able to find a charging station at the airport. Even worse, having to fight my way past other weary travelers all desperately trying to suck the sweet energy juices from the outlet to charge dying smartphones while yapping away on important business calls. The Bluesmart changes all of that with its own USB outlet that is hooked up to an impressively powerful battery.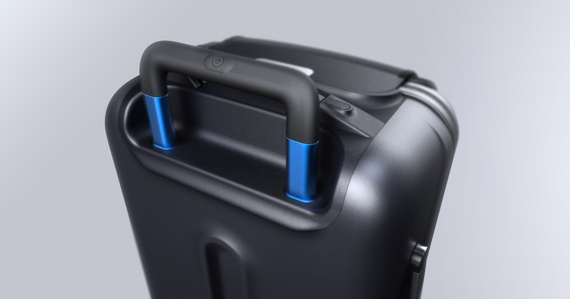 Let's backtrack a little bit to before one even arrives to the airport. As you are finished stuffing all of your clothes and souvenirs into your suitcase while praying to the travel gods that you are not going to be over the weight limit, you simply pull up the handle of the Bluesmart and check the weight on the app.
You are also able to digitally lock and track your suitcase using your smartphone. If by chance you become separated from your suitcase, the automatic lock mechanism can be configured to kick in making it impossible for others to access your goods. Also, you can see where your suitcase may have strayed off to using the maps feature on the app. The suitcase also comes with a key for backup as well. This feature makes it TSA friendly as they can still access your suitcase just in case you do in fact decide to check your bag.
The team over at Bluesmart is working on a few other technological features and enhancements to add to the app and the way you use your suitcase. They claim using the Bluesmart will be like having your own personal travel assistant seeing as you will be able to track your trips and view your travel patterns.
This is definitely a product I am excited about purchasing in 2015.
For more information on the release and additional features or information of the Bluesmart please go here.
Popular in the Community