No need for masks and conversion therapy.
The playwright, director and lead actor all weigh in.
This second part in the blog features the director, John Henry Davis.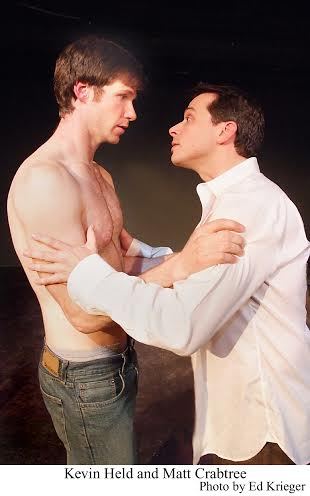 Although a work of fiction, Doctor Anonymous was inspired by a watershed moment in LGBT history when Doctor John E. Fryer, wearing a mask and using a voice-distorting microphone, declared himself a homosexual in front of the 1972 convention of the American Psychiatric Association, leading to the decision to de-list homosexuality as a mental illness in the Diagnostic and Statistical Manual of Mental Disorders. It took another 40 years for California to become the first state to ban gay conversion therapy in 2012. Today, as other states debate similar measures, and despite the support of the APA, efforts to change sexual orientation continue to be practiced in the U.S. and abroad.
John Henry Davis is a director of theater, opera, film and television. New plays and musicals he directed have premiered at Playwrights Horizons, the Mark Taper Forum, Kennedy Center, Dallas Theatre Center, Philadelphia Drama Guild and Baltimore Center Stage. He has worked with actors including Oscar winner Marisa Tomei, Elizabeth Banks, Robert Sean Leonard and Jesse Tyler Ferguson, and writers and composers such as Beth Henley, Ossie Davis and Jason Robert Brown. He directed the workshop production of Conrad Cumming's opera The Golden Gate at Rose Studio in New York as well as multiple productions of Babes in Toyland at Avery Fisher Hall in Lincoln Center. In 2010, he directed The Last Castrato by Guy Fredrick Glass at the Connelly Theatre in New York City. For television and film, he directed Oz for HBO, The Sarah Jones Show for Bravo and the award-winning feature film Ordinary Sinner. He has produced and directed many documentaries including Broken Mirrors, a documentary about Jewish identity distributed by Seven Arts Releasing. He is program director of the Relational Medicine Foundation and serves on the board of the directors.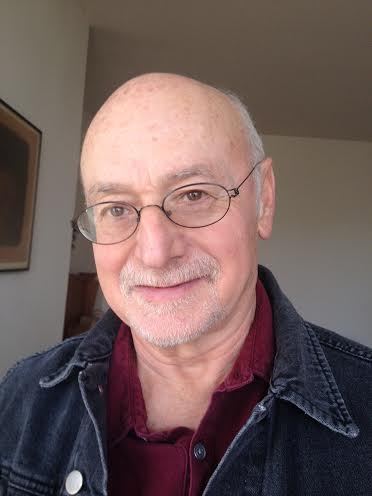 RG: Hello, John Henry. You have directed theater, opera, film and television. What drew your interest in taking on Doctor Anonymous and how did you ultimately come on board to direct?
John Henry: I did a reading of Guy's wonderful play The Last Castrato in New Jersey, and since then we have become very good friends and collaborators. Doctor Anonymous contains extraordinary, compelling subject matter. You have this central character who feels as though his identity is lost. He doesn't know who he is. He doesn't know where to turn because he has been forced by society to be a "straight psychiatrist," and that dilemma of not being able to really be who you are is very emotional and extremely important to me. This play is not only about gay issues (although they are predominant), but is about anyone who cannot be who they really are, is wearing a mask in some way, or doesn't feel that they can be truthful about who they are. That is what the play really addresses.
RG: As a veteran director of all the mediums, what part of your job as a director do you love most?
JH: Every aspect. I love the collaboration with artists such as Matt Crabtree, Guy Glass, the rest of the cast and my designers. I love working with people who inspire me and make me say things to myself like hey, maybe I should go this way and not that way. I love that creative juice, if you will, and of course the collaboration that goes into working on a new play. I love the fact that you are creating something new that has never manifested itself in the world before. I think that is a kind of gift to dramatic literature and to theater in general, and I am very excited to be a part of that process whenever it happens. I truthfully enjoy every part of directing, especially at this stage when we are coming together and the actors know what they are doing. Now we can really get deeper into the show. This is an exciting time for me.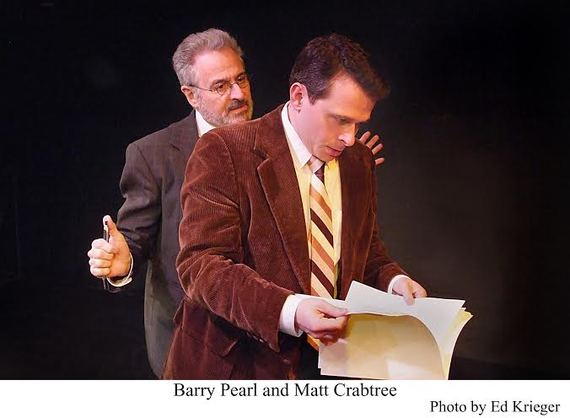 RG: Doctor Anonymous is set against a period and time and place that could be called controversial to say the least. How important is it in your opinion as a director to occasionally venture out and occasionally take a chance on a project that isn't mainstream and may make some uncomfortable?
JH: I think it's important to do that as much as one can. The idea behind theater is to challenge people -- to give them questions that they must struggle to answer. I think that it is up to us as artists to continue to take on material that challenges us and keeps us on our toes and allows us to question what we are doing. I think that is the most important thing about art, actually.
RG: You have worked with a plethora of talented actors and writers throughout the years. Who, ultimately influenced you into becoming the artist that you are today? Can you mention a few of those special individuals?
JH: Well there are two magnificent people who had that kind of impact you are referring to. One was Parke McAllister, who was my Jr. High School teacher and acting coach, who is no longer with us. He was a great inspiration as both an actor and a teacher when I was very young. He got me excited about theater. The other individual was a great teacher I had at Los Angeles City College, Alice Parichon, who taught me to be skeptical about everything; to think deeply about art, and to not take anything for granted.
RG: From a director's standpoint, what do you want to see the audience take with them after seeing Doctor Anonymous?
JH: I think the audience should be stunned by the kind of environment that existed in the '70s against gay people. And they should walk out pledging to never let that happen again! The other thing is that they should be able to look inside themselves and be able to confront who they are in a deeper and more truthful way so that they don't feel they have to wear a mask as sexual partners or in relationships of any kind. I am hoping this play will inspire them to follow the "Mathew Goldstein model," which is to finally reveal who he is and be proud of it.
Head shot of director John Henry Davis courtesy of Gap In The Wall Prods.
Doctor Anonymous opens on Saturday, March 29, continuing through May 4 on Fridays and Saturdays at 8 p.m. and Sundays at 7 p.m. Two low-priced preview performances take place on Thursday, March 27 and Friday, March 28 at 8 p.m. General admission is $25; previews are $15. The Zephyr Theatre is located at 7456 Melrose Ave., Los Angeles, CA 90046 (between Fairfax and La Brea). For reservations and information, call (323) 960-7724 or www.plays411.com/doctor
Calling all HuffPost superfans!
Sign up for membership to become a founding member and help shape HuffPost's next chapter