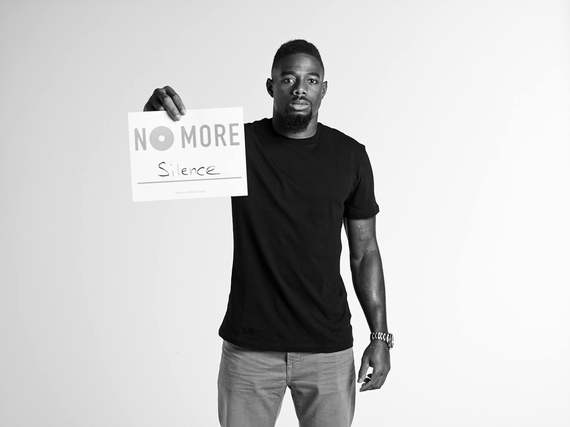 When the video of Ray Rice striking Janay Palmer was released on TMZ in Feb. 2014, I felt awestruck. Being a fan of professional football, I had always hoped -- as I'm sure many of my fellow sports fans do -- that the passion behind the game is an example of an athlete's good character. But when we witness violence from the athletes of our favorite teams and sports, we feel utter disappointment instead.
Being a student at The Ohio State University, I am not unfamiliar with big sports programs and the issues that can arise from them. For some, it's hard to look past the love of the game and see a more complex situation than purely an athlete's struggle to make it to the top. As students, we feel a sense of camaraderie with our school's teams. But while we have seen miracle stories, we have also watched our athletes embroiled in scandal; the trial of Jameis Winston is a perfect example of the misconduct occurring on our campuses.
Through my education as a Sport Industry major, I have found myself especially interested in the culture of sport. Michael A. Messner explores the role of gender in sport in his book Taking the Field and quotes Journalist Bernard Lefkowitz on how violence against women has been allowed to continue to occur; one of the factors that Lefkowitz points out is the deeply-rooted culture of silence in many sport programs, college and professional alike.
Athletes are usually well liked and serve as role models for many people. For not just sport fans but for all concerned by sexual assault, an athlete's silence can be detrimental to positive change. After learning all I have through my major, I have found myself questioning the values that we have learned from sport. I try to look at the NFL holistically, but I sometimes get caught up with frustration because of my desire for change. The Ray Rice case was a huge setback for the NFL and the values that they construct. I may not have agreed with the two game suspension and the delay of his much-needed release from the Baltimore Ravens, but when I look at what has been done since then, I once again feel proud.
The lack of more serious consequences for Rice's actions made me feel that it would give an impression to many people that domestic violence could be swept under the rug. Since then however, NFL athletes have used their platforms to speak out against domestic violence and sexual assault through the No More campaign, with inspiring PSAs that have included NFL athletes from Dwayne Allen to Eli Manning.
They have it right: there should be No More of this culture of silence, whether on college campuses or in the world of professional athletes. We may sometimes forget the power of unspoken words, especially in the mouths of people who have the status to create change. We need our public figures to speak out against the injustice and violence that occur in our culture. We need our athletes to reach into the minds of the many they influence and say, "No More."
Photos courtesy of No More.
Calling all HuffPost superfans!
Sign up for membership to become a founding member and help shape HuffPost's next chapter