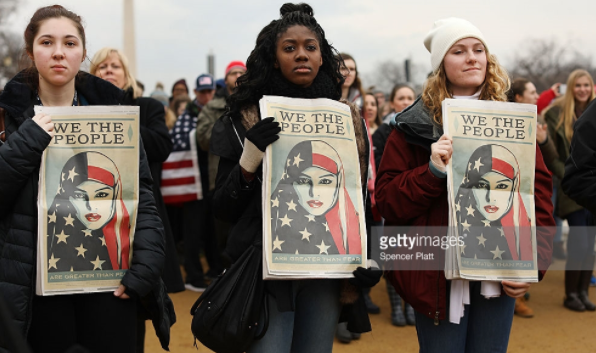 From undermining the home ownership industry to killing department stores, the oil industry, and yes, even napkins, millennials have been blamed for destroying many aspects of society. However, the one place where millennials undoubtedly shine is politics.
If only millennials voted in the 2016 election, Hillary Clinton would have won. According to Bloomberg, 55 percent of 18 to 29-year-olds voted for Clinton as opposed to the 37 percent that voted for Trump.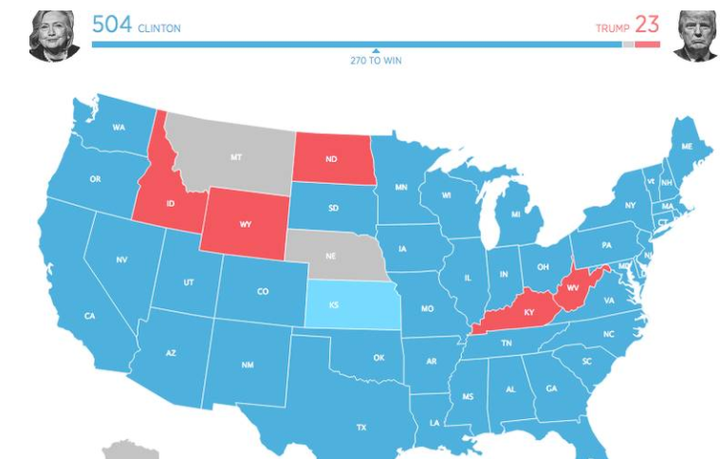 Over the course of the time Trump has been in office, millennials continue to disapprove of his presidency.
According to the recent University of Chicago survey polling firm GenForward, 62 percent of millennials from the ages of 18 to 34 disapprove of Trump. This is 2.4 percent higher than the national average, which according to Huff Post is currently at 59.6 percent.
Other notable results of the study include:
61 percent believe the country is "going off on the wrong track."

67 percent believe Trump is not honest or trustworthy.

41 percent reported they can never trust Trump to do what is right for the country and 33 percent reported that they can trust him to do what is right "only some of the time."
Although the study reveals that white millennials approve of Trump more than any other ethnicity, the majority of white millennials surveyed still disapproved of his presidency.
So a majority of millennials don't like Trump, but does that mean they're really stepping up and leading the resistance?
Two weeks after the election, Run for Something, a progressive organization that recruits and supports those who wish to run for office, reported that more than 3,300 people under 35 signed up on their site, many referencing the election results as motivation to run.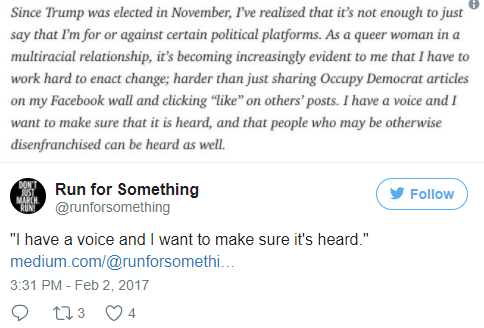 Similar organizations, such as She Should Run—which recently announced their goal to get women to fill half of the more than 500,000 elected positions in the U.S. by 2030—have also had success recruiting after the election.
Someone who has already stepped up to the plate is 30-year-old Jon Ossoff, who ran in the Georgia special congressional election. Although he loss, his candidacy sent a huge message to Republicans that liberal values were prevalent in a district heavily held by conservatives. Millennials are also eager to run at the local level as well. The Atlantic Black Star recently featured three millennials who are seeking office, the youngest of which is Daniel Graves, 26, who is running to represent Cleveland's Ward 7 on the Cleveland City Council.
Youth magazines have also stepped up their coverage politically and have consistently encouraged activism. In fact, Teen Vogue has featured articles about how to plan a rally and how to stay politically active during the summer season. They are additionally hosting their first ever Teen Vogue Summit in December, where participants will have the opportunity to learn about topics such as activism and civil leadership.
So the question now becomes, why are more millennials than any other generation resisting in the Trump era?
The answer has to do with demographics. According to a 2016 Brookings analysis, "racial diversity will be the most defining and impactful characteristic of the millennial generation." In fact, the younger the generation is, the smaller the population of whites. According to the analysis, this racial gap is "spilling over into national politics ... on issues like government spending, affirmative action, and immigration." This explains why more millennials have a more liberal stance on matters pertaining to race equality, gender equality, LGBTQ rights, universal healthcare, and free education.
In the most recent election, younger people tended to gravitate toward the 74-year-old Vermont Senator Bernie Sanders, who ran the most progressive platform.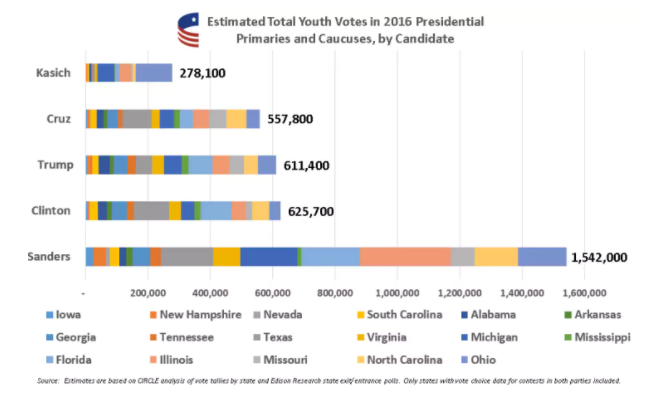 What's interesting is that Sanders identifies as an Independent and according to the GenForward poll, so do a majority of millennials. It seems that millennials are identifying more with values than they are with an actual party. But one thing is for sure, their views are significantly more liberal than the generations before them.
But how much of an impact will millennials actually make?
Popular in the Community