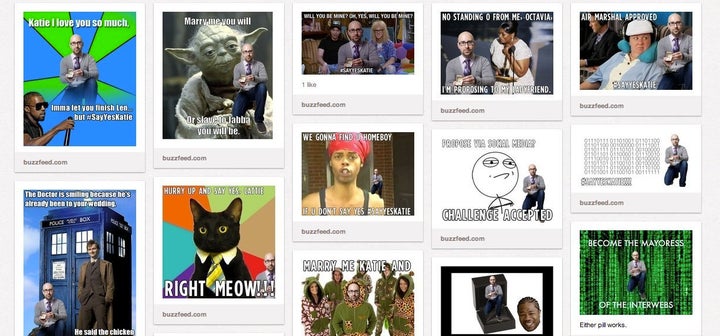 UPDATE: Len Kendall told The Huffington Post how he pulled off this unique proposal:

"I pleaded my case to Buzzfeed, and as an active user, they agreed to help me propose from the get-go. After they agreed, I made a private Facebook group for all of our friends to get them in on the secret and help them bombard the web at the exact moment. Katie is a bigger web geek than I am. I KNEW this was the way to go. That said, I did still do some traditional things like ask her parents first, and of course get on one knee to pop the question.

She literally saw this within 5 minutes of it going live. At first she thought it was some cheesy proposal for someone else, then she quickly realized SHE was the Katie in question. I was told by her coworkers that [her reaction to the proposal] was a combination of screaming and crying. She's still in shock, but absolutely blown away that I completely surprised her. It still feels so surreal. We're currently winding down at the Peninsula and will enjoy the rest of the evening in a more 'IRL' fashion."
The Internet can be a nasty place sometimes, offering anonymous commenters the opportunity to sling insults and start flame wars. But today, we saw its softer side when Len Kendall, a community contributor at BuzzFeed, posted a meme-ified photo of himself proposing to his girlfriend, Katie, and asking that other users post similar photos to help him persuade her to say yes.
Check out some of our favorite 'Say Yes Katie' photos below.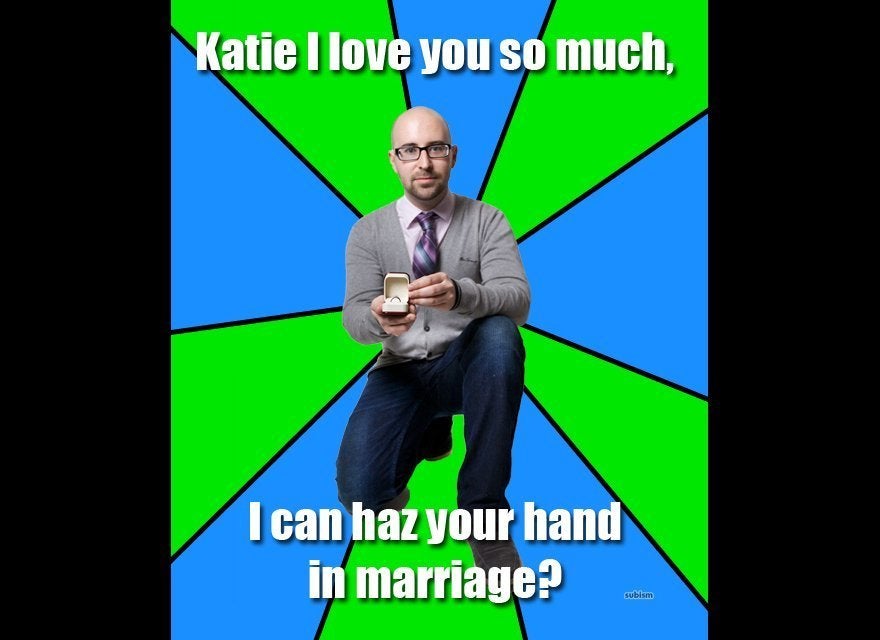 Say Yes Katie