 WASHINGTON (RNS) The highest-ranking Muslim in the British government on Friday (Nov. 15) called on Western governments to do more to protect besieged Christian minorities across the world, particularly in the Holy Land where they are now seen as "outsiders."
Baroness Sayeeda Warsi, the government's minister for faith and the first Muslim member of a British cabinet, said religious freedom is a proxy for human rights and must not be an "add-on" to foreign policy.
"A mass exodus is taking place, on a biblical scale," she said in a speech at Georgetown University. "In some places, there is a real danger that Christianity will become extinct."
Warsi, a mother of five and the daughter of Pakistani immigrants, said Christian minorities in war-torn regions of Egypt, Iraq, Syria and elsewhere are threatened by Muslim majorities in the very places that gave rise to Christianity.
"What concerns me is that these communities … are now being seen as outsiders," she said in a forum hosted by the Council on Foreign Relations. And when the majority religion is offended or aggrieved, "the local Christian community is fair game, and that somehow collective punishment can be meted out against these communities for what they see as the perceived actions of their co-religionists" abroad.
Following on efforts by former Prime Minister Tony Blair to foster interreligious understanding, Warsi aims to make religion a cornerstone of foreign policy for Britain and its Western allies. She also tries to take religious beliefs and sympathies into account in creating government policy at home and abroad.
She has been critical of both Muslim extremists and those who would deny Muslim women the right to wear a headscarf, and said protecting the religious freedom of minorities is a responsibility of all faiths.
"It shouldn't just be for Christians to speak for Christians, and Jews to speak for Jews, and Muslims to speak for Muslims," she said.
The solution, she said, "will not come by Christians in the West and Muslims in the East, but actually will be Muslims in the West and Christians in the East, both of whom come from a minority perspective, a minority experience perspective."

Related
Before You Go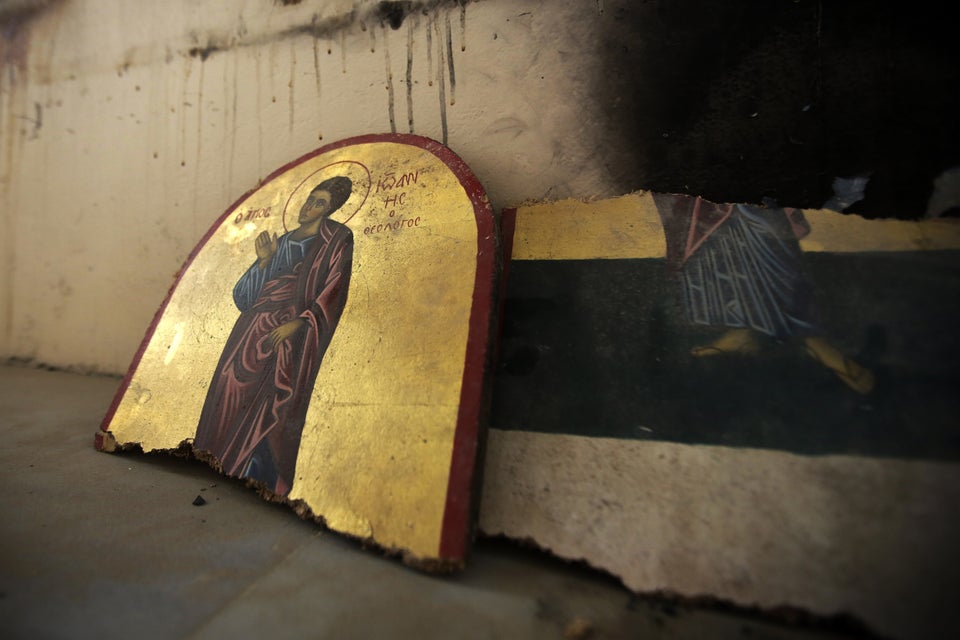 Syria Conflict Destroys Religious Sites And Icons
Popular in the Community