I once joined a discussion on a travel forum about Bruges and unintentionally ticked some people off who said you could see Bruges in a day or a day and a half. I suggested close to a week was more like it, and was grossly misinterpreted.
They misread me as saying that you should see everything there, relentlessly. But I wasn't suggesting you had to score points in some manic touristic game and beat your rivals, so that when you got home you could boast that there wasn't a corner of Bruges you hadn't seen.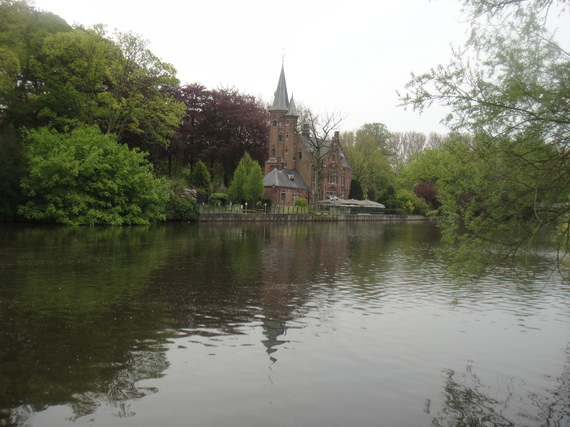 I was interested in having enough time for quiet enjoyment and contemplation.
While I was there, I actually avoided the major tourist sites when I could, and skipped what was clichéd. I never set foot inside a crowded chocolate store or lace store, but mapped routes around the major tourist destinations of the Markt and the Burg so that I could relish the quiet and supernal tranquility that Bruges exudes--if you let it.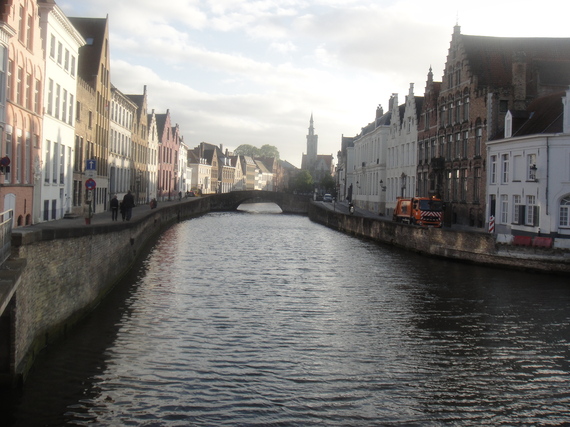 I took my very last day in Bruges extra slow, wanting to make sure that I savored the walks, the art from various periods in churches, and the meals. I even enjoyed the very light rain that at times felt like sea spray because of the breeze. It was as refreshing as the city itself, as taking time to slow down even more than I already had in a city that was the antithesis for me of Paris or London or Florence.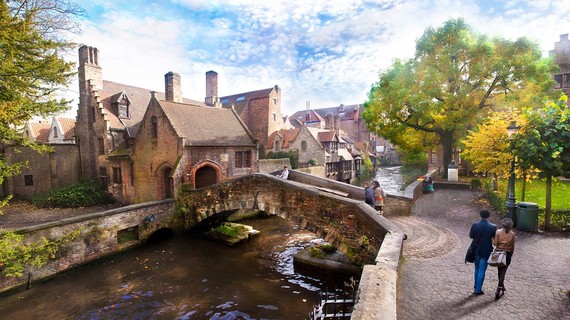 Because I had picked some out-of-the-way spots to visit, like St. Walpurga's Church, I was sometimes almost completely alone--and how often do you get that chance in any city on vacation?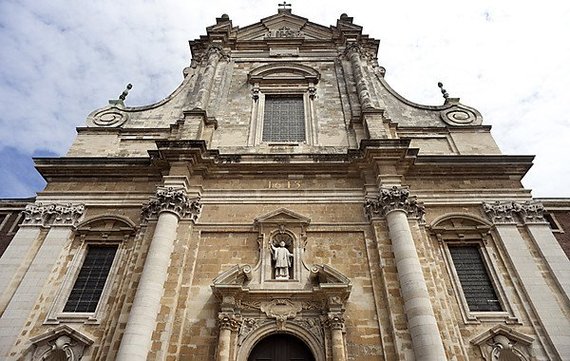 My last day, I also returned to one of the first places I had visited: the Romanesque part of Holy Blood Basilica. There's not much there in the tiny chapel--but it's quiet, cool, a little eerie, and profoundly evocative. People dip in and out of it as if expecting more, and they leave looking a bit baffled. But its silence, cool air, and rough stone textures were enough for me. A gift before heading home.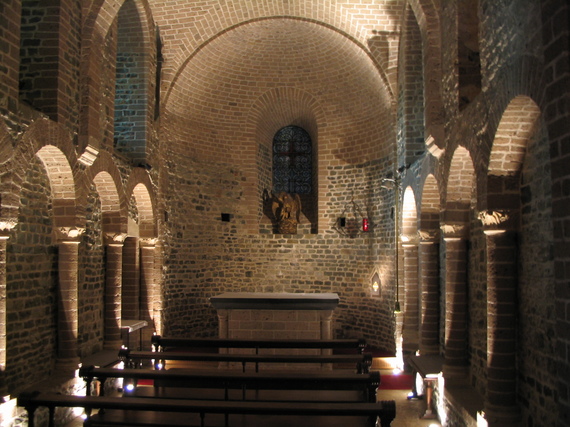 Lev Raphael is the author of the travel/memoir My Germany and 24 other books in genres from memoir to mystery which you can find on Amazon.