In every couple, one partner will inevitably be the brave soul to say those three magical words first: "I love you."
Sometimes it's totally romantic. Other times? Well, not so much. In a new WatchCut video posted to YouTube on Thursday, 10 couples were asked to describe the first time those words were uttered.
Sometimes, the other partner said it back:
And sometimes they didn't:
Watch the video, in all of its adorable awkwardness, above.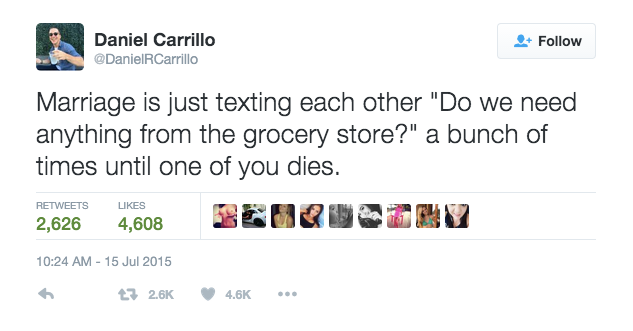 Funny Tweets About Married Life