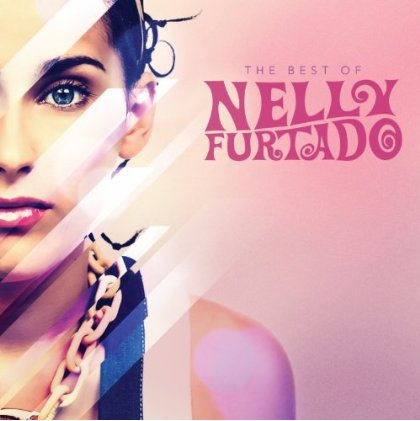 Since bursting on the music scene ten years ago with her infectious "I'm Like a Bird," Nelly Furtado has done it all. The super sexy superstar singer (say that three times fast) has sold over 20 million albums, earned several Grammy's, owned the dance floor with her butt-thumping hits, and even displaced Hall & Oates as having the best song titled "Maneater." In addition, she's proving herself to be the best thing to ever come from Canada -- perhaps with the exception of Rick Moranis. In any event, since Furtado has accomplished a ton in her ten years on the charts, she released a "Best Of" compilation which is available in standard and double-disc deluxe editions.
Along with past hits like "Promiscuous," the aforementioned hits, Spanish-language gems, and my personal favorite "Try," the albums include previous unreleased tunes like "Night Is Young" and "Stars." I caught up with the multi-talented songstress, and asked her why now seemed like the right time to look back.
Why did now seem like an appropriate time to release a "best of" album?
My first CD, "Whoa, Nelly," came out ten years ago, in 2000. I wanted to celebrate that with my fans, with some highlights from the last decade, and three brand new songs.
Was it difficult narrowing down the tracks?
It was a little tricky selecting the songs for my "best of," especially since I have so many collaborations with other artists. I went for the big singles.
You've collaborated with many artists -- who would you say is a "must" to work with next?
I would love to duet with Madonna. It would be super-fun. Also, I would love to record something with Drake, so we can celebrate our Canadian flavor.
What can you tell us about your new single?
My new single, "Night Is Young," is all about celebration. It's about capturing the moment, and having a good time after some healthy reflection. It's a sonic burst of good energy.
Do you have a personal favorite song of yours?
My favorite song on the "best of" album is called Say It Right. It manages to be very pop but very haunting at the same time.
What song is your own personal high-five song? In other words, what song makes you simply feel good?
My personal high-five song, or a song that makes me feel great, is "Trampoline" by Dylan Murray. He's an amazing singer-songwriter from Canada that I am currently working with.
Out of curiousity, what was your very first concert? What was the experience like before, during, and after?
My very first real concert was going to see Boys II Men with Brandy and a then-unknown Usher opening. I was 15, and my parents magically allowed me to go take the ferry from Victoria with my older, "responsible " girlfriends and cousins and stay overnight in Vancouver! We spent the afternoon making a massive poster out of a bed sheet, and spent a lot of time primping for the show. It was an unforgettable night!
Sounds awesome! How are you spending the holiday season?
I am spending the holiday season with lots of family, lots of food, and a helping of gratitude.
Calling all HuffPost superfans!
Sign up for membership to become a founding member and help shape HuffPost's next chapter