French artist Saype said his latest gigantic land painting is a "message of hope" for refugees.
Saype used biodegradable paints made from natural pigments to depict a little girl launching an origami boat into Switzerland's Lake Geneva. His masterpiece takes up about 1.2 acres of lawn, and is best seen from the sky: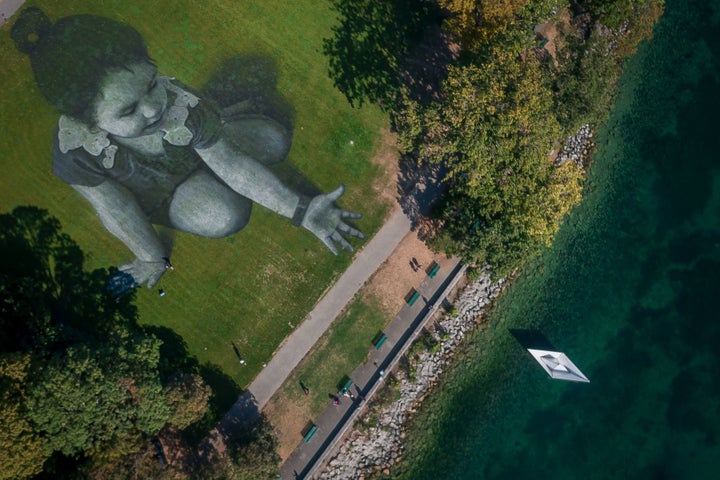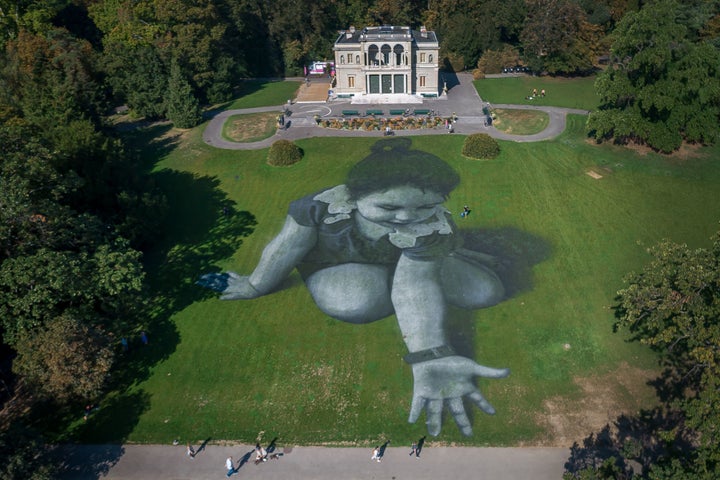 "The childish figure is a recurrent one in my work because I think it's the future generations who will eventually take over," Saype told the AFP news agency. "So, it's important for them to be sensitive to these issues."
The girl is called "Future" to symbolize future generations, he added.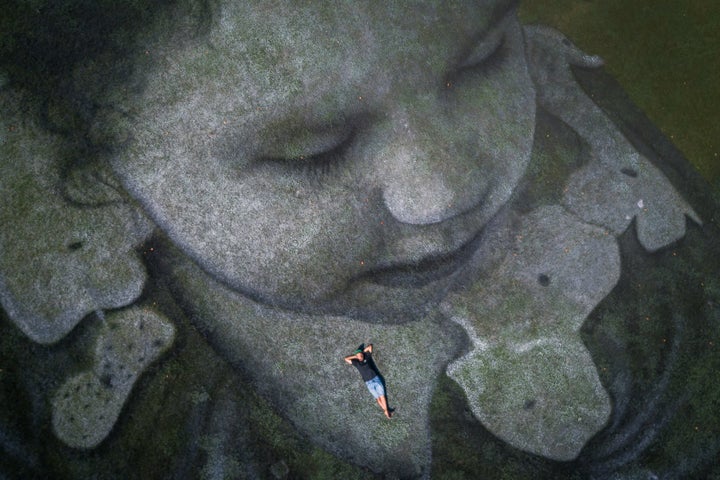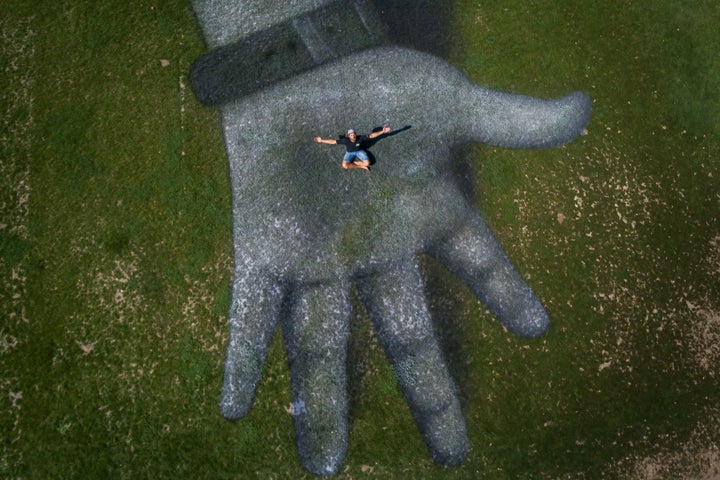 Saype's piece aims to support SOS Mediterranee, the maritime-humanitarian organization dedicated to rescuing migrants stranded on boats in the Mediterranean Sea.
The U.N. refugee agency said earlier this month that, in 2018 alone, more than 1,600 people had died or gone missing while attempting to reach western Europe from northern Africa and the Middle East by sea.
In July, Saype painted this similarly gigantic piece for the Eurockéennes de Belfort rock music festival in France: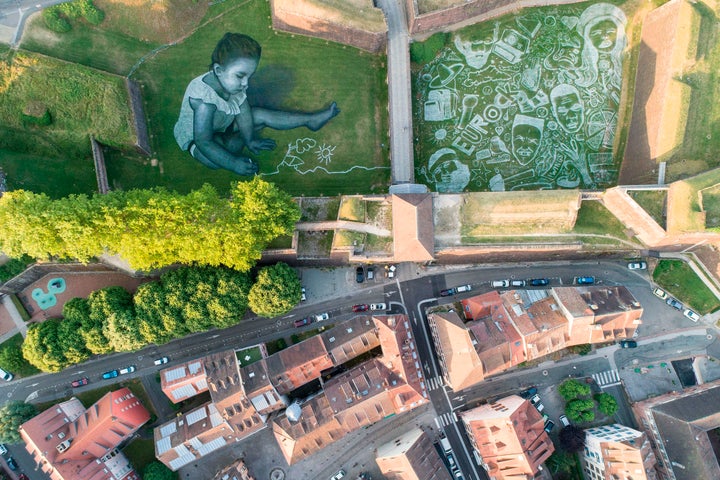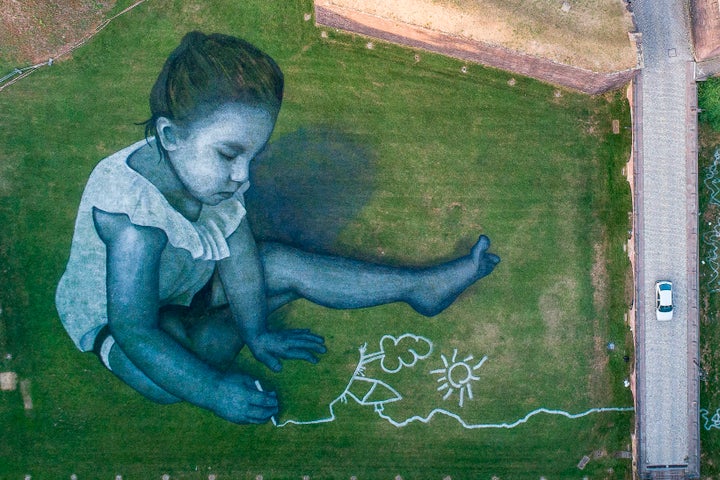 He also created this biodegradable painting on the Chaux-de-Mont ski slope in Leysin, Switzerland, in 2016: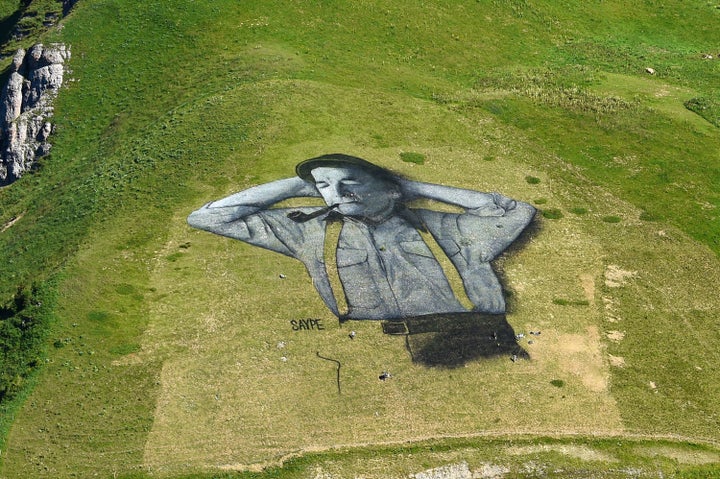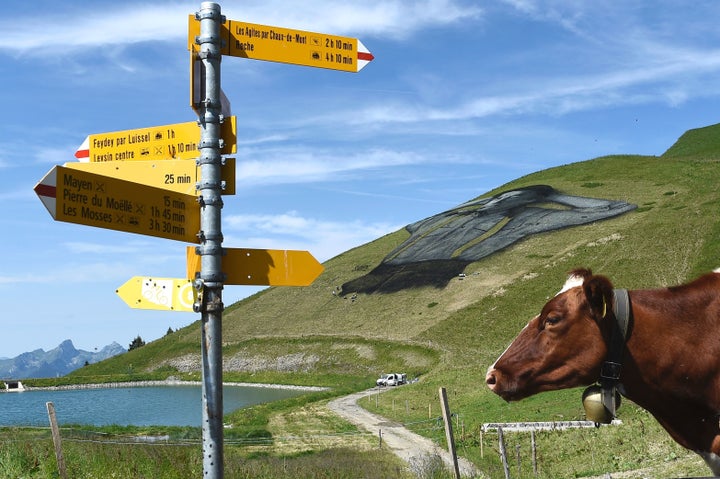 And here is how Saype paid tribute to the Tour de France in 2016:
Popular in the Community