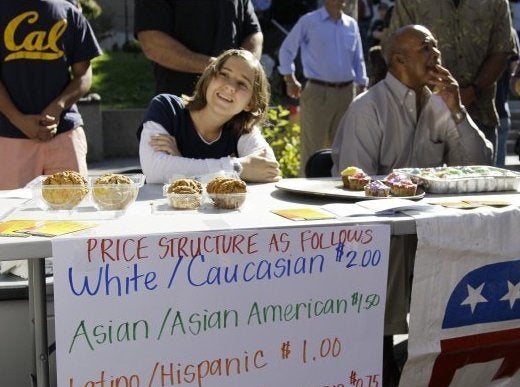 Currently, California admissions officers are unable to consider race, gender and ethnicity due to Proposition 209, passed in 1996. SB 185 would have overruled such practices.
In a veto message, Jerry Brown explained that he agreed with the spirit of SB 185, and stated that Proposition 209 should be interpreted to allow admissions officers to consider race, gender and ethnicity, keeping within the bounds of the 14th Amendment. However, he stated that the courts should determine the limits of Prop. 209, and suggested that the passing of SB 185 would only lead to further confusion and lawsuits:
I wholeheartedly agree with the goal of this legislation...[However] Our constitutional system of separation of powers requires that the courts -- not the Legislature -- determine the limits of Proposition 209...Signing this bill is unlikely to impact how Proposition 209 is ultimately interpreted by the courts; it will just encourage the 209 advocates to file more costly and confusing lawsuits.
Upon hearing news of the veto, Berkeley College Republicans President Shawn Lewis posted an open letter on the group's website applauding Brown's decision:
On behalf of the Berkeley College Republicans, I am pleased with the governor's decision to veto this bill. SB 185 was an attempt to undermine the will of the voters who passed Proposition 209 in 1996. Indeed, a September 26 Survey USA poll showed that 77 percent of Californians opposed this specific piece of legislation. The people of California believe, as does the Berkeley College Republicans, that college admission decisions should be based on the qualifications of the applicant and the individual challenges he or she has faced, not based on his or her race. We are glad Governor Brown agrees and has chosen to respect the will of the voters.
Calling all HuffPost superfans!
Sign up for membership to become a founding member and help shape HuffPost's next chapter