http://www.ktla.com/news/landing/kswb-la-mesa-police-boy-playing-with-rifle-shoots-sister-20120806,0,2211623.story?track=rss
A California state senator who introduced a bill to tighten the state's gun control has received a flood of racist calls and letters in response.
With Senate Bill 249, Sen. Leland Yee (D-San Francisco) is trying to close a loophole in one of the California gun control laws, which already includes some of the toughest restrictions in the nation.
It is currently illegal in California for manufacturers to sell certain guns with detachable magazines, or the storage areas that allow for repeat firing. To get around the law, manufacturers have been selling guns with tools, or conversion kits, that allow one to reload in seconds. Yee's bill seeks to ban such devices, including "bullet buttons" and "mag magnets."
"While most gun owners are law-abiding, it is a fact that such weapons are more likely to be used to kill an innocent person than used in self-defense," Yee said in a press release. "One only needs to look at England, Japan, and other nations with strict gun access to see that these types of gun control laws are effective in preventing gun-related homicides."
The move comes after recent mass shootings in Aurora, Colo., and Milwaukee. The alleged shooter in Aurora used an AR-15, which is legal with a conversion kit in California, although the 100-round magazine he used is not.
"No one will convince me it's anything other than a joke to say that having multiple clips and semi-automatic weapons that can shoot 100 or more bullets at a time is necessary in this state or in this country. It's ridiculous," Senate President Pro Tem Darrell Steinberg, who is a co-author, told the Sacramento Bee.
"I know that everyone is afraid of the strong lobby on the other side," he continued, adding that lawmakers "can't be afraid to do what is just plain common sense."
In response, gun rights activists have flooded Yee with racist calls and comments, about 99 percent of which are from outside the San Francisco district, according to Yee's office. Others -- via Twitter, Facebook, Calguns.net, AR15.com, AroundTheCapitol.com and other sites -- have posted offensive photos and comments, including racist caricatures of Asians and comments such as "Take this sh*t back to China you communist f*ck," "who the f*ck let a ch*nk into office," and "Read the AMERICAN constitution, you commie ch*nk f*ck," among others. Yee was born in China and came to the U.S. when he was three.
The California Association of Federal Firearms Licensees paid for a billboard on the 101 North freeway in San Carlos that reads "Sen. Yee hates your civil rights! Stop SB 249," the Daily Journal reports. A few sites are selling T-shirts and mugs against the bill, including a shirt that reads "No Yee Can't."
He said that psychoactive drugs -- not guns -- cause massacres. "Every horrific crime is because people are on anti-depressants and psychoactive drugs," he said, adding that both the suspects in the recent Colorado and Wisconsin shootings took such medications.
Jackson said that if civilians were allowed to carry concealed weapons, they would be able to take out shooters and save innocent lives.
The National Rifle Association calls the bill a "gun ban monster" on its website and encourages members to write California legislators expressing their opposition. "Thousands of owners could be arrested for inadvertent violations," the website reads. "If you own an affected firearm, your only choices would be to destroy it, surrender it to a law enforcement agency, sell it out of state or have it confiscated at the time of your arrest!"
California Attorney General Kamala Harris supports SB 249, and legislators who have signed on as co-authors include Sen. Kevin de León (D-Los Angeles), Sen. Loni Hancock (D-Berkeley), Sen. Ted Lieu (D-Torrence), Assemblyman Anthony Portantino (D-La Cañada Flintridge), Assemblyman Mike Feuer (D-Los Angeles) and Senate President Pro Tem Darrell Steinberg (D-Sacramento), according to Yee's office.
The bill was approved last month by the Assembly Public Safety Committee and will be considered by the Assembly Appropriations Committee next week.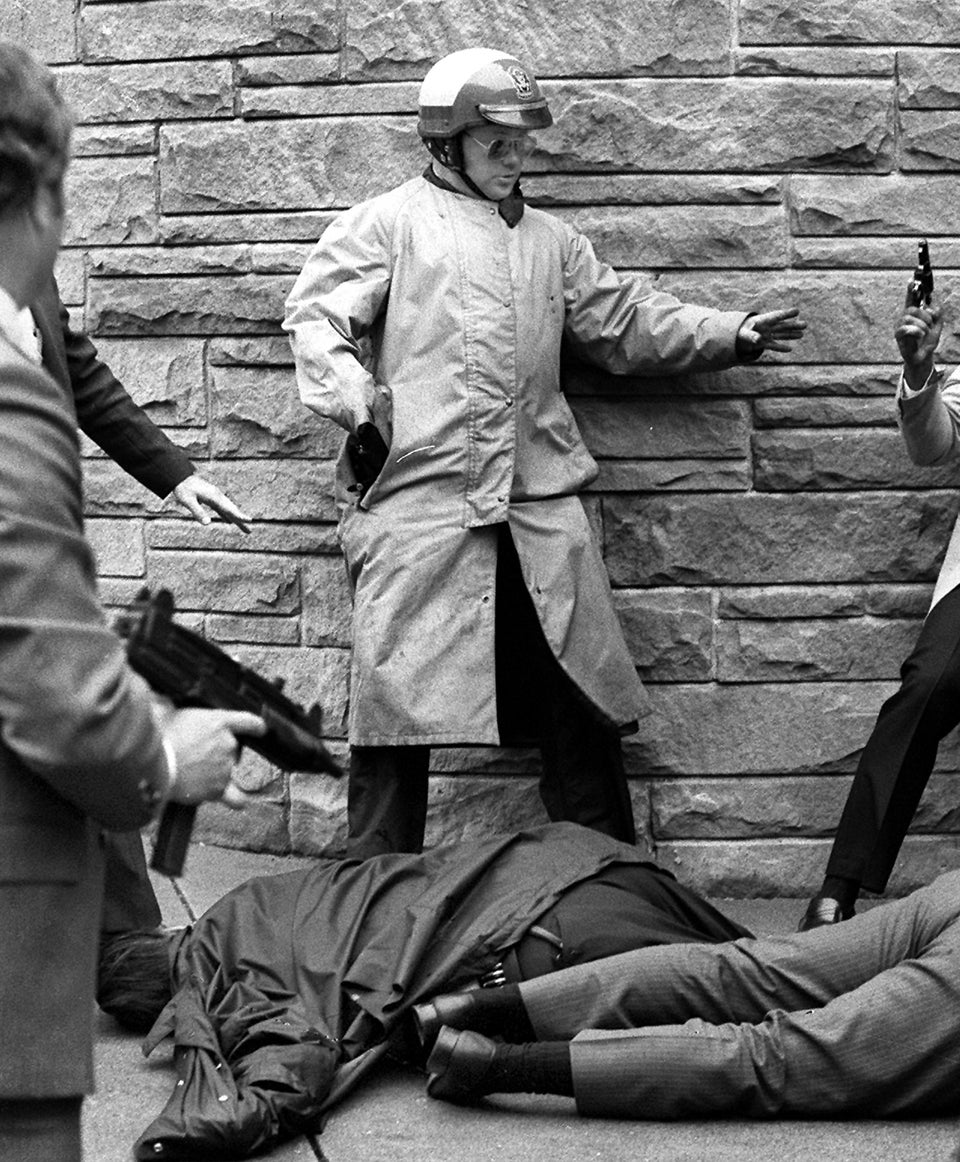 Pivotal Moments In The Federal Gun Control Debate