No one scrutinizes and nitpicks bold decisions quite like family.
Except, maybe, Wall Street.
Publicly traded companies are often constrained by the financial sector's appetite for quick profits, no matter the cost to the environment or the long-term sustainability of the firm. That culture of short-term thinking poses a challenge to companies trying to wean themselves off fossil fuels or rid their supply line of a toxic chemical or pay their workers fairly. Ethics aren't cheap or, in the minds of some cash-craven shareholders, worth it.
For SC Johnson, the home chemicals giant behind Windex and Drano, it's good to be "a family company."
"Wall Street rewards that short-termism and in my mind, they're just taking advantage of that short-termism," Fisk Johnson, the company's chairman and chief executive, told The Huffington Post last week in a rare interview. "We are in a very fortunate situation to not have to worry about those things, and we're very fortunate that we have a family that is principled and has been very principled."
SC Johnson has been privately held since its current boss's great-great-grandfather, Samuel Curtis Johnson Sr., founded the firm in Racine, Wisconsin, in 1886. With $9.6 billion in revenue each year, the maker of such products as Ziploc bags and Saran wrap ranks 35th on Forbes' list of America's largest private companies.
It's a comfortable place to be in, particularly for a firm that isn't beholden to shareholders looking for earnings gains each quarter. But it's that freedom that allows SC Johnson to make decisions that keep the company in line with its values, even if it hurts its bottom line.
Last week, the company became the first major player in the household chemicals industry to list 100 percent of the ingredients used to create fragrance in one of its lines of scented products, the Glade Fresh Citrus Blossoms collection of wax melts and air fresheners. The move, lauded by environmentalists, served to highlight the lack of transparency around the "natural ingredients" and "essential oils" used in scented products that actually contain hundreds of chemicals.
It seems, on the face of it, like a major coup for the company's marketing team at a time when shoppers are demanding greater clarity about the products they buy. But the decision put SC Johnson at odds with both fragrance producers, who say listing all chemicals jeopardizes their proprietary formulas, and California regulators, who require a warning label on products that don't use vague, catchall phrases like "essential oils." Warning labels, as the cigarette industry can attest to, aren't good for sales.
"If you put a product with a big warning label on it," Johnson said, "it's not going to sell."
But, as Johnson wrote in an article for the April 2015 issue of the Harvard Business Review, SC Johnson "has a long history of taking action to address the environmental or health effects of the chemicals in our products."
Take, for example, Saran Wrap. When SC Johnson acquired the food storage product in 1998 from Dow Chemical, the plastic wrap trounced other rivals because it was microwavable, it blocked out odors and its sticky consistency clung easily to surfaces. Around that time, regulators and environmentalists began raising concerns over toxic chemicals released when burning polyvinylidene chloride, the chlorine-based ingredient responsible for Saran Wrap's favored traits.
"We set out to figure out an alternative for Saran that didn't contain chlorine, but that's just as good," Johnson said. "Bottom line is, we couldn't find anything that's just as good. Nothing had those clinging properties."
But the company couldn't ignore facts, so they changed the formula anyway.
"We went out there with an inferior product, and we've been steadily losing business," Johnson said. "Still, chlorine-based plastic wraps like that are still used in the marketplace today, and we can't compete against those."
Another example came in the late 1970s, under the leadership of Johnson's father, Samuel. The company banned chlorofluorocarbons -- chemicals, used as an aerosol propellant, that erode the Earth's ozone layer -- three years before they were banned in the United States. Suppliers, and even some employees, were not happy. During a speech, a chief executive of a chemical company interrupted SC Johnson's then-CEO and insisted that the company's move would "ruin the industry."
"You look back on that decision today, in light of the strong laws that came in, and that was a very prescient decision," Johnson said.
To be sure, remaining private means a company doesn't have to report as much about itself to the public, making it less transparent and accountable. But even being public has flaws -- the U.S. Securities and Exchange Commission took heat last month for failing to enforce stricter environmental standards reporting at public companies.
Keeping a company off public stock exchanges isn't the only way to insulate the firm from the frenzied whims of Wall Street.
In Denmark, nonprofit foundations own majority or controlling stakes in many of the country's biggest companies. Their backing makes it easier for management to stave off pressure from shareholders to sacrifice the company's values in pursuit of quick financial gains. The NoVo Foundation owns pharmaceutical giant Novo Nordisk and its biotech sister firm, Novozymes. About 51 percent of brewing behemoth Carlsberg is owned by an eponymous foundation that uses its profits to fund scientific research. Shipping goliath Maersk is controlled by the A.P. Møller and Chastine McKinney Møller Foundation, which holds more than 50 percent of voting rights at the company.
But the foundation ownership model remains rare in the United States. Before 1969, it was more common, according to a 2013 study. But the Tax Reform Act of 1969 virtually eliminated such ownership by restricting how much of a for-profit business a private foundation can own, according to the Foundation Center. The legal change came of longstanding fears over the power of private foundations set up by industrialists like John D. Rockefeller or Andrew Carnegie to preserve dynastic wealth.
So, for now, keeping the business in the family might be the best way to keep it kosher.
"Right before he passed away, my great-grandfather made a speech before the company and said, 'Goodwill of people is the only enduring thing in any business. It's the sole substance. The rest is shadow,'" Johnson recalled. "It's so true, and that has been the principle we've had since our inception."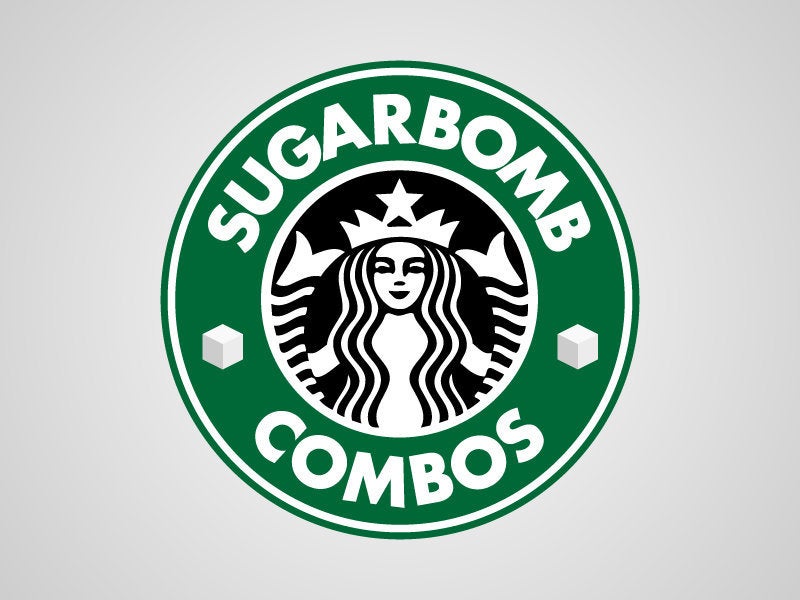 29 Logos If Companies Were Honest
Related