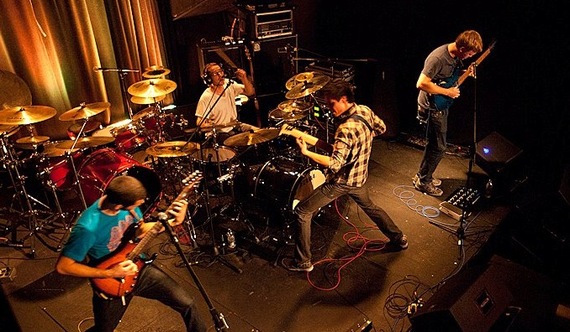 Scale the Summit, an American instrumental and progressive rock band based out of Houston, isn't your average cup o' joe. So what makes them more than "just another rock band?" With no vocalist and a pure focus on instrumental music, the band considers their music "perpetually unfashionable by mainstream standards."
Houston's Scale the Summit is a highly-technical progressive rock band combining "atmospheric emo guitar tapping techniques with Yes-like virtuosity and post-rock." They've performed at many high-profile festivals, including Make Music Pasadena, SXSW, Prog Day, and the MetalSucks "Suckfest." These free-spirited mavericks have the world at their fingertips and don't plan on deserting that summit anytime soon.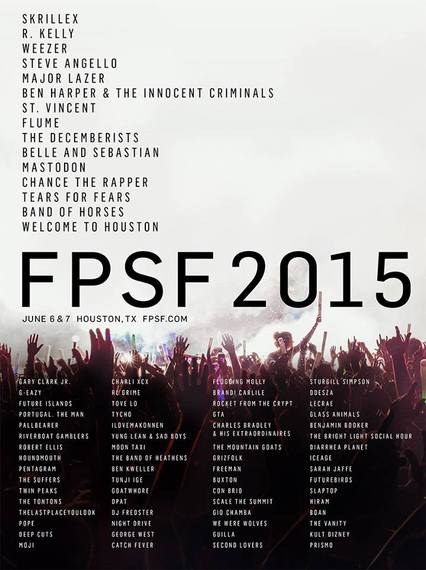 The band, influenced by other progressive acts such as Cynic and Dream Theater, gained notice as part of the Progressive Nation 2009 tour with Dream Theater, Zappa Plays Zappa and Bigelf. Their most recent gig was at Free Press Summer Fest, an annual two-day music festival held in Houston.
Chris Letchford, guitarist of Scale the Summit, answered a few of my questions, formulated to gain a little more insight into the band's unique take on instrumental music and just what it is that makes this band tick.
Name a moment when you've realized you achieved what you set out to accomplish.
Chris Letchford: Though we have had a lot of success and I'm grateful to play music for a living, I have yet to have that moment. I'm still working hard and I feel like no matter the goal that is set and reached, it's the process of working towards the goal that is the most exciting. Once you make it to the summit, the reward is short lived, sadly, as with everything. It's the drive and fun on the way to the top!
Who are your biggest musical influences? What is it about them that's made such an impact on you?
Chris Letchford: I have bands in all genres that inspire me to play music, but my favorite part of being a musician is writing and creating my own music. It's the most exciting part of it and the only part that never gets old. Some of my favorite bands are The Reign of Kindo, Dream Theater, and for guitar, Guthrie Govan is one of my favorite players as he is so well-rounded and can play anything.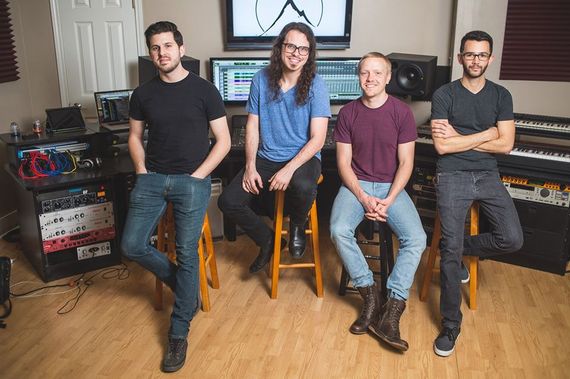 Is there anything about the creative process that you absolutely dread?
Chris Letchford: I absolutely hate recording. I love writing the music, but when it comes down to recording and then mixing, it's so draining and you end up thinking to yourself, "Is this even good?" You've listened to the record 100 times, it's hard to tell, ha-ha.
What is something memorable a fan has done that's "wowed" you?
Chris Letchford: Driving 1,000 miles from southern Mexico to watch one of our shows and then waiting all day until 1am for us to play.
What would you say has been the most surreal moment in your life?
Chris Letchford: The day our record label called and said "Mike Portnoy called and asked if you guys would like to do the Dream Theater tour?." I told him to hang up on me and call him back. What a silly question! We thought it was going to take ten years of touring before we would ever had a chance of landing a Dream Theater. Hands down the biggest and most professional tour we have ever done. Since then we are probably looked at as hard asses since we were thrown into being so professional right from the start. It's hard to accept anything less than stellar for all tours now, as far as dealing with other bands, managers, labels, and tour setups that are run like no one cares.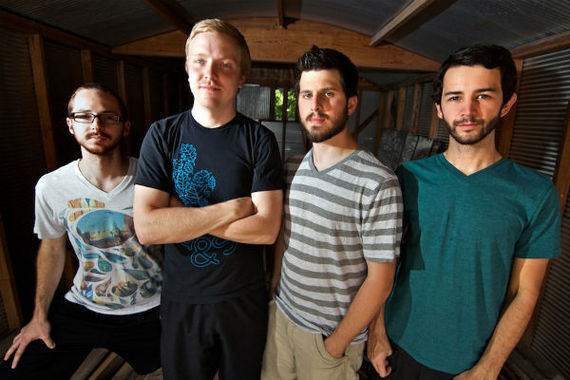 Is there anything you personally struggle with as a musician?
Chris Letchford: Nothing has been too challenging for me as a musician other than just learning our ridiculous music, ha-ha.
Are you currently looking forward to anything in particular?
Chris Letchford: The two music videos we just shot this weekend. I'm more excited to release these than the new album itself, ha-ha. I love the new record but what we did for these two videos is just pure gold and we can't wait to post them. I'm also looking forward to playing live again -- we took about a year off from touring during the process of finishing the new album, so we're excited to get out there and start touring this fall!
What progress amongst the band have you noticed throughout the years?
Chris Letchford: Better tone, playing, and song writing. I feel like I'll be doing this until my final days. I don't think its possible to be able to really master anything so I'm always practicing, tweaking our tones, and working on my composition skills
You get to kick back and have a beer with anyone in the world. Who is it and why?
Chris Letchford: I would like to not drink any beer and kick back and chat with Andrew Saul and have some freshly juiced green juice. He is known as the vitamin expert, but I'm big into fitness and health and would love to just chat with him.
At the end of the day, what is it that keeps you motivated? What are you most grateful for?
Chris Letchford: Being able to travel all over the world. I'm actually about to board my flight back home to Colorado now. I'm just grateful to be able to play in Scale The Summit with my guys, and shoot two of the best music videos you'll ever see! Just you wait!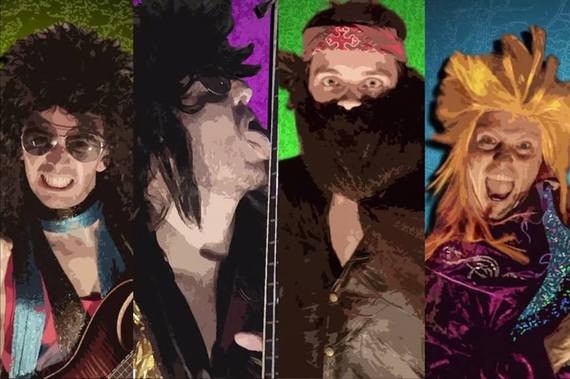 Popular in the Community