WASHINGTON -- A federal judge in Idaho on Tuesday joined the growing list of jurists who have embraced the words of Supreme Court marriage equality opponent Justice Antonin Scalia while striking down a state ban on same-sex marriage.
Scalia at the time was trying to warn that the court's decision against an anti-sodomy law would call into question laws based on moral choices, like same-sex marriage (and, he wrote, bigamy, adult incest and prostitution). He wrote that "'preserving the traditional institution of marriage' is just a kinder way of describing the State's moral disapproval of same-sex couples."
Dale cited that Scalia quote in her opinion on Tuesday, using the conservative justice's words to undermine Idaho's argument that the law was about preserving traditional civil marriage as an institution, and that any discriminatory effects of the law were incidental.
"Although the Court finds Idaho's Marriage Laws were motivated, in part, by important governmental interests, their history demonstrates that moral disapproval of homosexuality was an underlying, animating factor," Dale wrote. As was the case with the federal Defense of Marriage Act, struck down by the Supreme Court last year, the practical effect of Idaho's same-sex marriage ban "is 'to impose a disadvantage, a separate status, and so a stigma' on a class of people based solely on their sexual orientation," Dale wrote.
Before You Go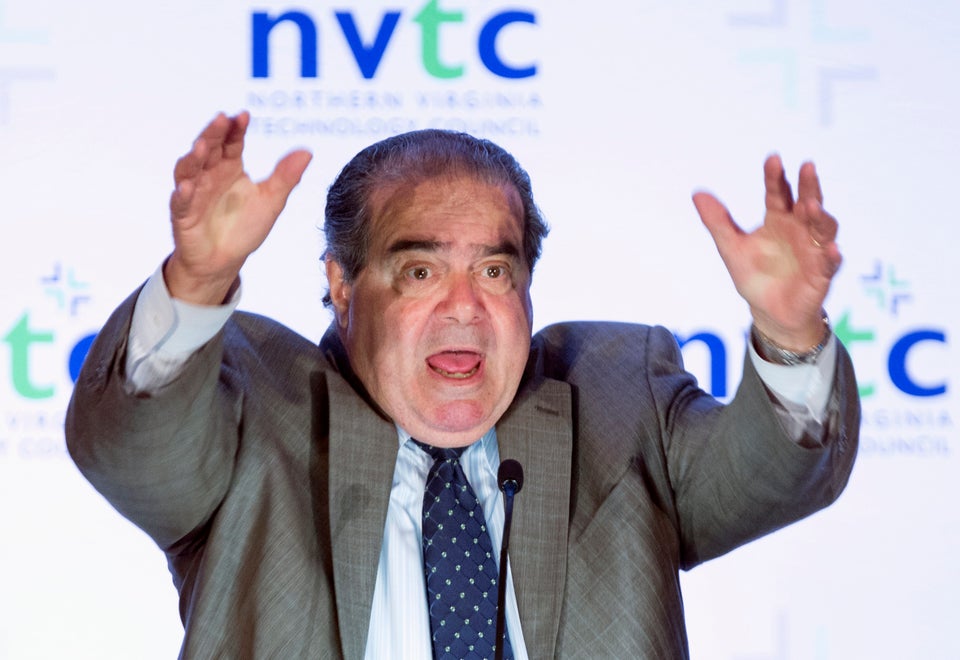 Antonin Scalia's Supreme Faces
Popular in the Community