WASHINGTON -- The sudden death of Supreme Court Justice Antonin Scalia on Saturday rocked the political world, generating a flurry of stunned reactions and a mix of both tributes and critiques of one of the most controversial figures in American politics.
One of the fondest remembrances came from fellow Justice Ruth Bader Ginsburg, who on Sunday called him one of her "best buddies."
He was a jurist of captivating brilliance and wit, with a rare talent to make even the most sober judge laugh. The press referred to his 'energetic fervor,' 'astringent intellect,' 'peppery prose,' 'acumen,' and 'affability,' all apt descriptions. He was eminently quotable, his pungent opinions so clearly stated that his words never slipped from the reader's grasp.

Justice Scalia once described as the peak of his days on the bench an evening at the Opera Ball when he joined two Washington National Opera tenors at the piano for a medley of songs. He called it the famous Three Tenors performance. He was, indeed, a magnificent performer. It was my great good fortune to have known him as working colleague and treasured friend.
Though the liberal Ginsburg and conservative Scalia frequently sparred over judicial matters, they shared a deep friendship and respect for each other's intellect and wit.
"Having had the good fortune to serve beside her on both courts, I can attest that her opinions are always thoroughly considered, always carefully crafted and almost always correct (which is to say we sometimes disagree). That much is apparent for all to see," he wrote in the magazine. "What only her colleagues know is that her suggestions improve the opinions the rest of us write, and that she is a source of collegiality and good judgment in all our work."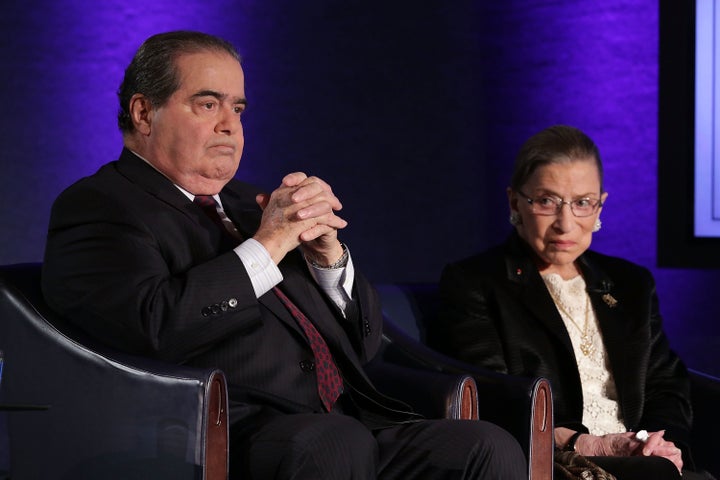 Ginsburg often spoke highly of Scalia as well, praising his eloquence. Last year, she recalled the first time she heard him speak: "I disagreed with most of what he said, but I loved the way he said it."
But she was never afraid to challenge her friend.
Even on the most contentious issues, they were always willing to have a little fun. After the court legalized gay marriage nationwide in 2015, a decision for which Scalia wrote a scathing dissenting opinion, he serenaded Ginsburg with a rendition of Bob Dylan's classic song "The Times They Are A-Changin'," she recounted.
The two friends also shared meals and frequently celebrated New Year's Eve together. They parasailed in France and rode an elephant together in India.
"Her feminist friends gave me a hard time because she rode behind me on the elephant," Scalia later recalled.
They bonded over their mutual love of opera, frequently attending performances together. Their disagreements on the high court were dramatized in an opera called "Scalia/Ginsburg," written by composer and lawyer Derrick Wang. Both justices reported highly enjoying it.
Ginsburg's statement on Sunday referenced a passage from the opera in highlighting their unlikely bond.
"Toward the end of the opera Scalia/Ginsburg, tenor Scalia and soprano Ginsburg sing a duet: 'We are different, we are one,' different in our interpretation of written texts, one in our reverence for the Constitution and the institution we serve," she said.
"From our years together at the D.C. Circuit, we were best buddies. We disagreed now and then, but when I wrote for the Court and received a Scalia dissent, the opinion ultimately released was notably better than my initial circulation. Justice Scalia nailed all the weak spots -- the 'applesauce' and 'argle bargle' -- and gave me just what I needed to strengthen the majority opinion."
Years ago, Scalia chose Ginsburg when asked with whom he would want to be stranded on a desert island.
"Well, there wasn't much competition," Ginsburg quipped when recalling the story last year.
In the rare instances when the duo would appear together in public, they truly seemed to enjoy each other's company, treating audiences to their playful banter.
"Call us the odd couple," Scalia said at an event last year. "She likes opera, and she's a very nice person. What's not to like? Except her views on the law."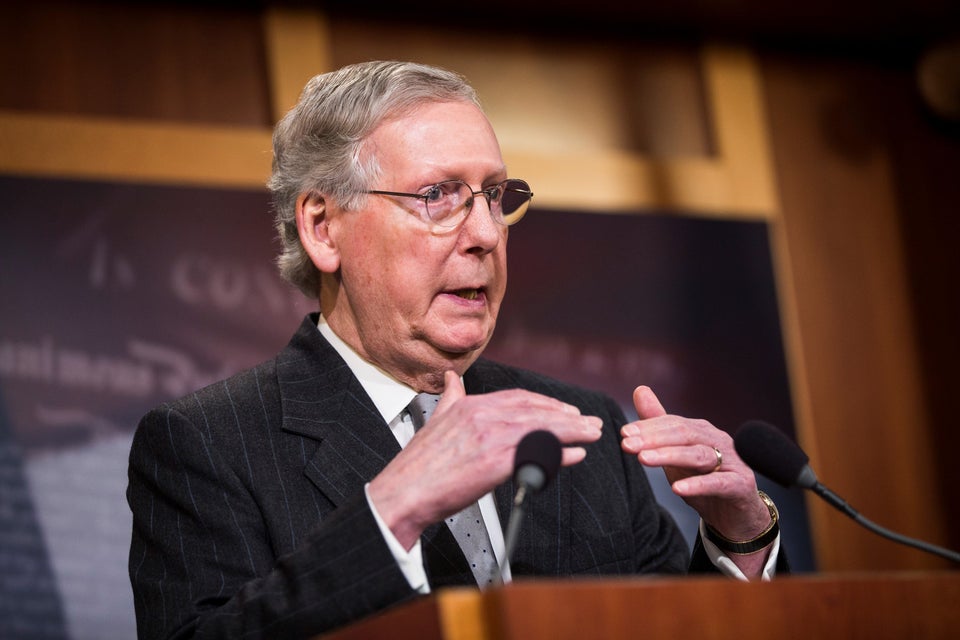 Reactions To Scalia's Death
Support HuffPost
The Stakes Have Never Been Higher
Popular in the Community