It took only a few minutes after news broke of Supreme Court Justice Antonin Scalia's death on Saturday for conservatives to demand that Senate Republicans block any replacement nominated by President Barack Obama.
It took just a little while more for Republican leadership to agree with them.
In a swift statement designed to warn Barack Obama against even nominating a replacement, Senate Majority Leader Mitch McConnell (R-Ky.) pledged to sit on his hands for the remaining 11 months of the president's term.
"The American people should have a voice in the selection of their next Supreme Court Justice," the statement read. "Therefore, this vacancy should not be filled until we have a new President."
McConnell's reaction makes it incredibly hard to envision Obama filling the Supreme Court vacancy created by Scalia's death, although the president has said he inten nominate a successor "in due time." The majority leader has large control of the floor of the Senate. And on this front, he is being cheered on by the conservative faction of his party.
Mere minutes after the Scalia news broke, Conn Carroll, a spokesman for Sen. Mike Lee (R-Utah), who sits on the Judiciary Committee -- through which any Supreme Court nominee must go -- placed the chances of a replacement at nil.
GOP presidential candidate Sen. Ted Cruz (Texas) also chimed in and said he would like to see the next president pick Scalia's replacement.
Sen. Marco Rubio (R-Fl.), who, like Cruz, is running for president, made clear that he too wanted the "next president" to nominate a Scalia replacement.
The sentiment was echoed elsewhere -- rather soon after it was reported that Scalia had died of natural causes after quail hunting at a ranch in Texas.
The haste with which Scalia's death was reduced to a political battle was a bit alarming. But the tweets also underscore a pretty obvious reality that existed even before the news broke: in the last year of the Obama administration, congressional Republicans are pretty invested in just running out the clock.
Not surprisingly, Democrats weren't keen on going along with the de facto inaction. Sen. Patrick Leahy (D-Vt.), a long-serving member of the judiciary committee, encouraged the president to move swiftly in naming a replacement for Scalia. "I hope that no one will use this sad news to suggest that the President or the Senate should not perform its constitutional duty," he said in a statement. And Senate Minority Leader Harry Reid (D-Nev.) quickly encouraged the president to "send the Senate a nominee right away."
"With so many important issues pending before the Supreme Court, the Senate has a responsibility to fill vacancies as soon as possible," Reid's statement read. "It would be unprecedented in recent history for the Supreme Court to go a year with a vacant seat. Failing to fill this vacancy would be a shameful abdication of one of the Senate's most essential Constitutional responsibilities."
What is perhaps more telling is the immense political importance that one man's death could have on our system of governance. Beyond the president, the death of a sitting justice on the U.S. Supreme Court has possibly the greatest ripple effects.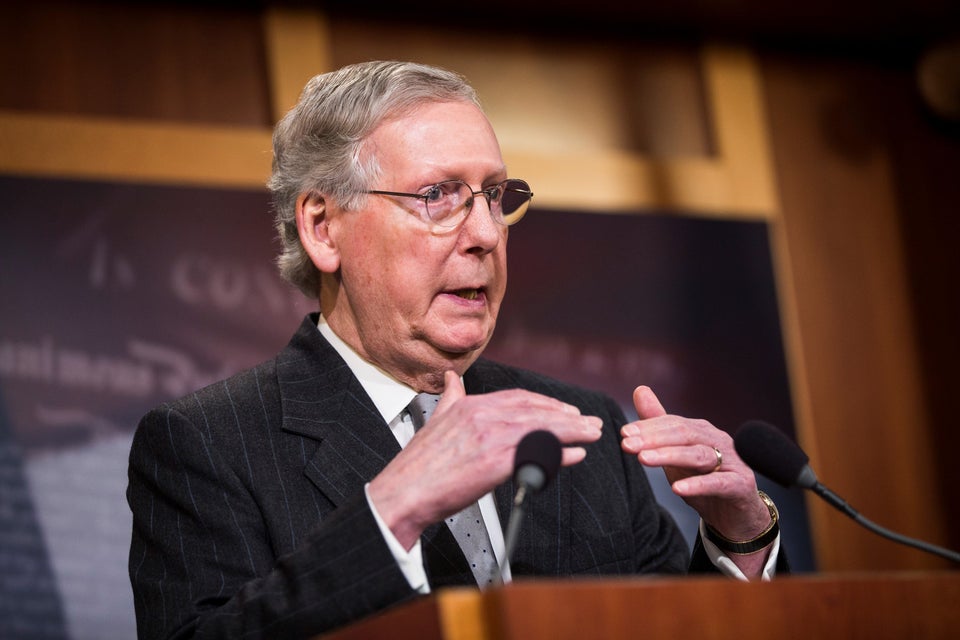 Reactions To Scalia's Death
Popular in the Community