When it comes to potato recipes, there are a lot of good ones. (Mashed, roasted, fried!) And then, there are scalloped potatoes. Scalloped potatoes are in a class of their own, probably because of all the cream, butter and cheese that's involved. We would make them every day if they didn't require so much work -- none of us need extra work in our lives -- and now, thanks to Saveur, they don't have to.
Todd Coleman of Saveur shares his secret to making scalloped potatoes less stressful, and in half the time. His trick: the frying pan. You still have to thinly slice the potatoes (sigh), but then just toss all the ingredients in the pan and cook it until the sauce begins to thicken. This method does not require the meticulous layering of potatoes which means so much time saved. See how Coleman gets it done in the video above.
Check out other things you can do with your potatoes.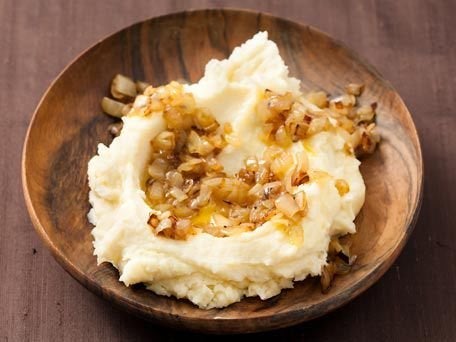 All The Ways We Love Potatoes