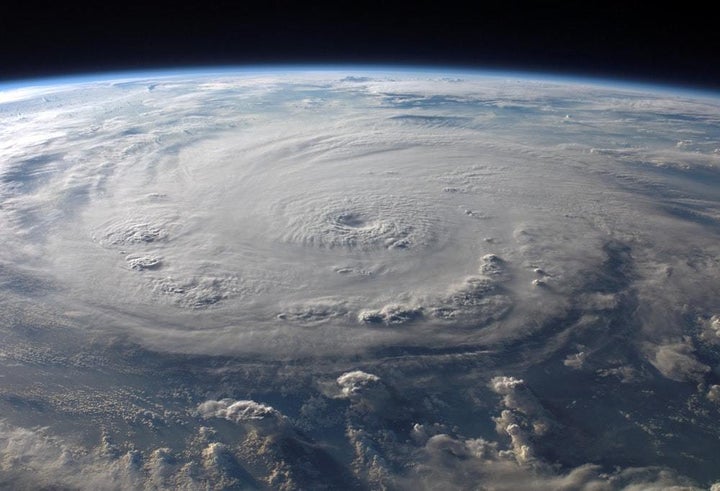 In a hyperactive hurricane season, the mere mention of these storms evokes fear, dread -- and regret.
But this year feels a little different, maybe because of the proliferation of rip-offs that followed these disasters, from repair fraud to relief scams. And these swindles continue in Texas, Florida, Puerto Rico -- and perhaps even in your own neighborhood.
"There are the normal scams that occur after a hurricane that have become tried and true," says Daniel Stermer, the mayor of Weston, Fla., and a former prosecutor who handled price gouging claims and other fraud-related crimes. "They include debris cleanup, storm shutter removal, tree trimming, home repairs, and other things that homeowners need immediately and do not have a frame of reference on whether the price they are being quoted is reasonable or truly price gouging and a scam."
Since this year's storms have been so intense, the scammers are reaching new victims, particularly when it comes to hurricane-related charities. To get the full picture, you have to look at what happened, consider what might happen, and talk to hurricane scam experts. And it quickly becomes clear that even though the storms are past, the worst is not over.
The picture remains grim in the states hardest hit by these hurricanes.
In Harvey-hit Texas, officials issued several warnings about hurricane scams, including charity scams, repair scams, and price gouging. "Beware of scam artists," said Attorney General Ken Paxton.
Florida, slammed by hurricane Irma, drew at least 8,000 price gouging complaints shortly after landfall and a promise from Florida Attorney General Pam Bondi to "go after" anyone raising prices on residents after the storm. Officials also issued a stern warning to its citizens before the cyclone. It's a rundown of the most popular hurricane scams.
Puerto Rico, ravaged by multiple storms, also sent up a warning flag about scams. The U.S. Department of Homeland Security's Office of Inspector General, the Puerto Rico Department of Public Safety, and the Puerto Rico Department of Justice formed a task force to investigate and prosecute illegal activity stemming from the storms. Activities include impersonation of federal law enforcement officials, identity theft, insurance fraud, donation scams, price gouging and looting. "There can be no place for fraud and abuse," said United States Attorney Rosa Emilia Rodríguez-Vélez.
Bottom line: You can fall for a swindle without being in a state, or even a country, affected by a hurricane. And this year's wave of hurricane scams, like the storms themselves, have been remarkable:
Repair scams "After a storm like Harvey or Irma, beware of contractors who promise to rebuild – especially if they ask for a deposit and say that they can collect the remaining balance from your insurance company," says Peter Duncanson, director of operations and safety with ServiceMaster Restore, one of the nation's largest disaster restoration companies. "Do your due diligence – and only rely on trusted, professional companies."
As someone who has been taken in by a repair scam in, of all places, the Florida Keys, I agree. My own fence repair cost me thousands of dollars extra after an unlicensed contractor skipped town with my deposit. Repair scams hit you where the hurricane hit you -- your roof, fence, backyard, floors, and ultimately, your wallet. Always work with a licensed and bonded contractor and check references to make sure he or she is legit.
Insurance scams "Be careful with public adjusters pretending to work for the insurance carrier," warns Stacey Giulianti, the chief legal officer and director of Florida Peninsula Insurance Company's Special Investigation Unit. He's overseen numerous hurricane-related scams and notes that public adjusters are for-hire adjusters that represent the insured, but many times gain access to the home by representing themselves as carrier adjusters. "Many take a large percentage of the insurance proceeds, leaving the policyholder with insufficient funds to repair the dwelling," she says.
A second, related scam: repair contractors seeking an "assignment of benefits." This document often cuts you out of the adjustment process, and allows the repair company to charge whatever it wants, submitting it right to the insurance company, without any knowledge by the homeowner. In the long term it raises insurance for everyone, notes Giulianti.
"Be extremely cautious before providing anyone with any personal information and immediately report suspected fraudulent activity related to recovery, cleanup, and false insurance claims," says Stephen Johnson, senior vice president of property and casualty claims for Assurant, the country's second-largest provider of flood insurance.
Fake charity scams "Beware of fake charity websites set up to take advantage of those looking to donate for a recent disaster," warns Michael Lai, CEO of Sitejabber.com, a ratings site. After every major disaster, fake websites spring up that take advantage of people who want to help, he says. "For example, after the Haiti earthquake, there were fake Haiti earthquake relief sites. It was simply astounding."
What to do? Look up your charity on a site like Charity Navigator or GuideStar to ensure it's legit. Never send charity money through a wire transfer, Western Union or MoneyGram. A reputable nonprofit never requests money by wire transfer, says Lai. "If you can, use a credit card or PayPal which will offer fraud protection." Never give out personal information, such as your social security number, or home address to someone calling to ask for a donation.
Criminals posing as officials This is perhaps the worst scam of all, because it victimizes the victims all over again. Case in point: A Florida utility that posted a scam alert about criminals posing as utility workers and then robbing residents at gunpoint. Subsequent news reports suggested that no one had been robbed, at least yet, but there's some truth that scammers pose as officials in order to gain the trust -- and access the pocketbooks -- of hurricane victims.
How do you avoid this scam? Do your homework, say utility officials. "Ask for proper identification," says Nicholas Santillo, the chief security officer for American Water, one of the largest water utilities in the United States. "Do not open the door to anyone who can't provide a photo ID badge. Thoroughly inspect the identification badge. Check the service person's vehicle. All American Water vehicles have the company's logo clearly displayed on the side." Even if you're not robbed, you could face other scams, such as solicitation of a prepaid debit card. And remember, utility workers almost always show up by appointment (eventually). Scammers show up unannounced.
The latest wave of hurricanes has unleashed a wave of scams on everyone, not just the unfortunate people located in the path of these monster storms. If you don't pay attention, you could fall for one of these scams. Only do business with a licensed contractor, donate to a licensed charity, and deal directly with your insurance company. Otherwise, you could be the next victim.
Support HuffPost
The Stakes Have Never Been Higher
Related
Popular in the Community