The Scanadu Scout, a Star Trek-like device that within 10 seconds measures and records heart rate, blood pressure, respiratory rate, temperature, heart electrical activity and other vital signs, has raised more than $1 million on the crowdfunding platform Indiegogo, far eclipsing its goal of $100,000.
Scanadu will extend its Indiegogo campaign by 30 days, the company announced this week.
But Scanadu doesn't need the money. It needs the people, said Walter de Brouwer, the company founder and CEO.
That's where Indiegogo comes in. By releasing a version of the product early to a dedicated group of people who've opted into a usability study, Scanadu can learn how consumers will use the device and incorporate their feedback in the consumer version.
"Together with us you can design it," de Brouwer said in an interview with The Huffington Post. "Come and we will build."
The company has already added two features based on suggestions from contributors: a sensor for cardiopulmonary noise and assist technology that helps visually impaired people use the device.
The Scout, which the company bills as "the first medical tricorder," will be available to those who've backed it on Indiegogo in the first quarter of next year. De Brouwer said he expects Scanadu will submit it for Food and Drug Administration approval in the second half of 2014, and will price the consumer version at $199.
More than 5,600 people, from over 90 countries, have contributed to the Indiegogo campaign.
De Brouwer, 56, who holds a masters degree in linguistics and a PhD in semiotics, started and sold several companies before founding Scanadu. He got the idea for the Scout during a year he spent in a hospital caring for his young son, who in 2005 was injured in a 35-foot fall.
"I learned everything about that hospital," De Brouwer said, describing months spent around diagnostic equipment like MRI machines and CT scanners and lab tests.
"The big realization that I had is that when you know your readings and you understand them ... you can make a plan," said de Brouwer. "It gives you an illusion of control."
De Brouwer said he wants to put that "complete hospital" into consumers' hands, giving them the ability to get medical readings at home that are as accurate as they are in the emergency room.
The Scout, he said, will change medicine, much the same as Google and Wikipedia have changed information.
"Google and Wikipedia have done something immensely important -- taken information which was for an elite and given them in the hands of people," said De Brouwer. "And the people have rewritten the map.
"When we put these devices in the hands of the people, they will rewrite medicine, like they have rewritten Encyclopedia Britannica. Something realtime, and more trustworthy."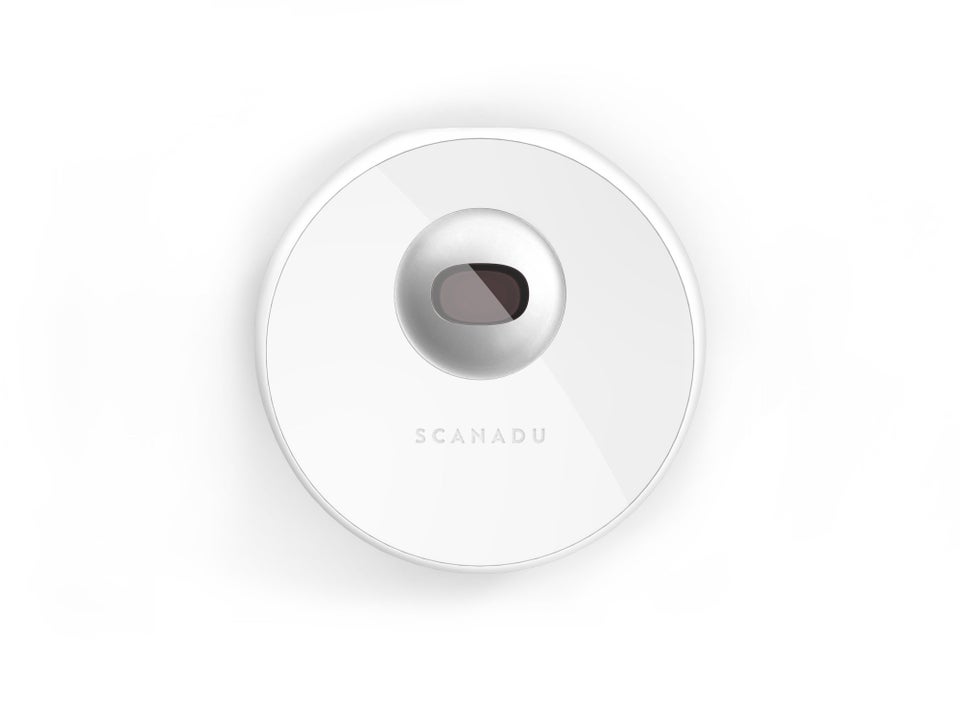 Scanadu Scout
Popular in the Community