The "Scandal" cast loves its fans (a.k.a. Gladiators) and now, Kerry Washington and co. know just how much their fans love them.
The magazine's LA Bureau Chief Michael Schneider stopped by the "Scandal" set to surprise Washington and her fellow cast members Darby Stanchfield, Katie Lowes, Guillermo Diaz, Jeff Perry, Joshua Malina, Tony Goldwyn and Bellamy Young with their awards, and surprised they were. The "Scandal" cast erupted in cheers and applause ... and TV Guide Magazine caught it all on tape (above).
"We wouldn't have a show if it weren't for our fans," Washington said. "We want to promise everyone who's watching that although there are a lot of things that we can fix, we did not rig this election."
Watch the "Scandal" cast react to their TV Guide Magazine Fan Favorites honors above and click through the slideshow below to find out who took home the rest of the Fan Favorite prizes this year.
The April 22nd edition of TV Guide Magazine's Fan Favorites Awards double issue goes on sale this Thursday, April 18.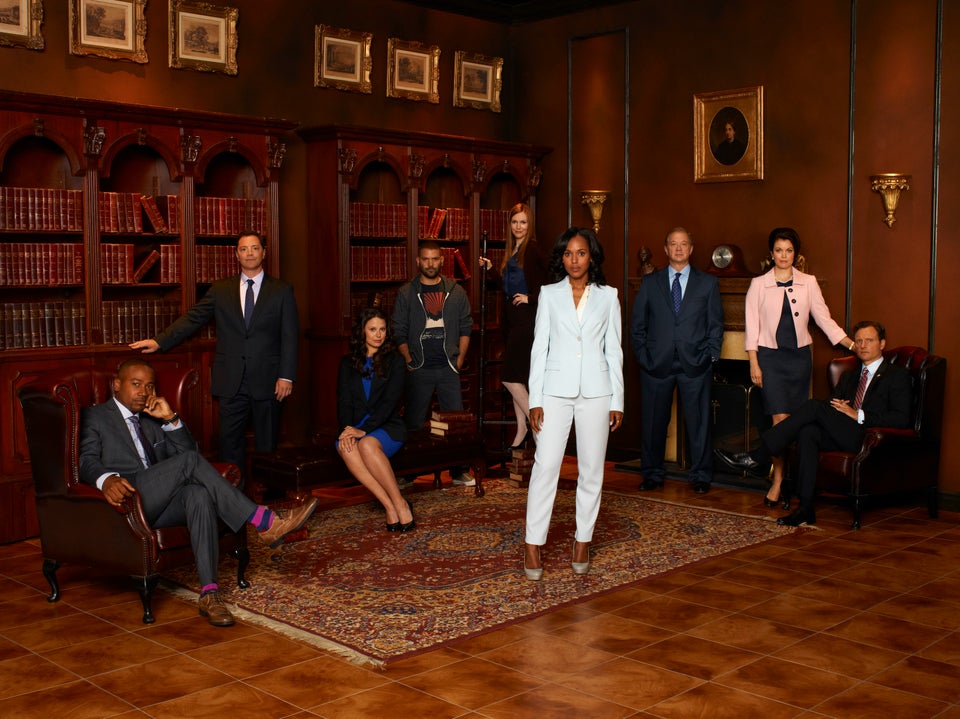 TV Guide Magazine's 2013 Fan Favorites Winners
Popular in the Community