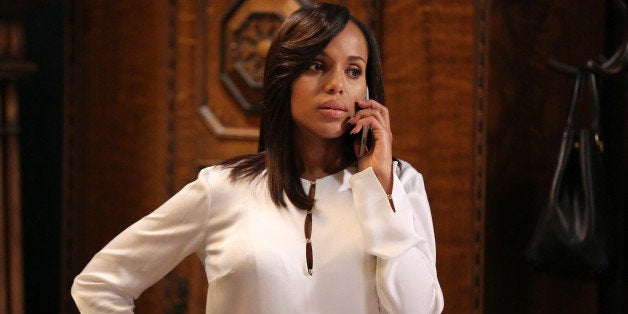 "Everyone worries about what we should be doing. Do whatever you can," Steinem told that audience member.
That piece of advice is one Shonda Rhimes, the executive producer behind "Grey's Anatomy," "Scandal," and "How To Get A Way With Murder," would likely agree with. Rhimes has found an effective way to put women's issues in front of the masses. All season long, she has worked subtle ideas about feminism into her plot lines, particularly on "Scandal," a show that reaches millions of viewers weekly.
Obviously, Rhimes' shows feature powerful women. Olivia Pope, Annalise Keating and Christina Yang are at the top of their industries professionally, don't claim to be humble and won't apologize for their successes. But "Scandal's" recent scripts take girl-power messaging one step further.
But it wasn't until Olivia Pope reprimanded Fitz this season on "Scandal" for calling Abby a bitch that the topic of how powerful women are labeled came up with my male friends. I watch the show with two 20-something men who work in finance, both of whom I consider respectful, socially aware and intellectually well-rounded. But in contrast to my reading list and general life experience as a woman, these guys hadn't closely considered how words like "bitch" "bossy" or "aggressive" are applied to women -- simply because they haven't had to.
"The words used to describe women! If she was a man you'd say she was 'formidable' or 'bold' or 'right,'" Olivia corrected Fitz. And with that, my friends, millions of viewers, and I, had to think -- if for just a second -- about the truth in her words.
In a later episode, a former first lady conferred with current first lady, Mellie Grant, about the realities of her legacy. She ran the country from behind the scenes while her not-so-bright president husband was having affairs, she explained. "I did all of it. And what will I be remembered for?... I will be remembered as the wife of a man who did something with his life." While almost 100 percent of "Scandal" viewers will never reside in the White House, the underlying issue shined through her words. In real life, women traditionally are expected to take their husbands' last names, quite literally to be identified primarily as his wife. And even as the number of female breadwinners increases, research shows that housework and parenting is still seen as a woman's role, while the man of the household is expected to work.
Mellie Grant, a badass in her own right who could give two shits about China patterns, has been itching for more legitimate responsibilities for seasons. Mellie agreed with the former first lady, and later identified how that role will change as soon as a a female president hits the White House. "When a woman is president, they'll suddenly make first lady an official paid position... They'll hire someone to do it, the minute a man has to do it. It'll become a 'real' job," she said.
In those moments, "Scandal" fans were challenged to consider nuances of a woman's role at home and at work (and in this case, when your home is White and your work is at home), and how a man would be perceived differently for doing the exact same things.
And you thought you were simply watching a woman involved in two complex love affairs solve every problem in Washington while simultaneously exposing a super-secret covert government agency run by her father who executed her terrorist mother while she sips glass of red wine? Ha!
Related
Before You Go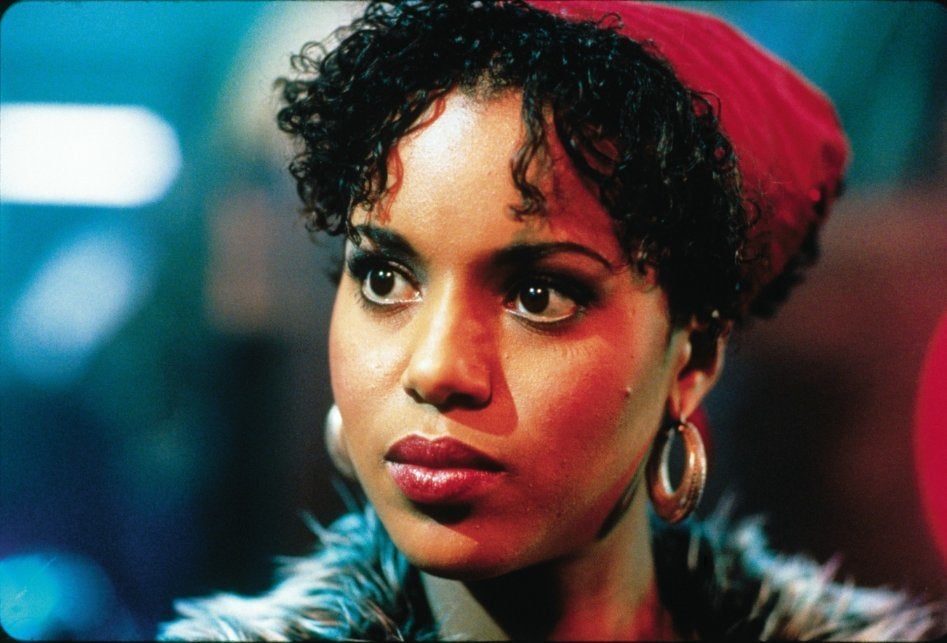 'Scandal' Stars Before They Were Gladiators ... And Villains