On a recent visit to "The Ellen DeGeneres Show" (weekdays, check local listings) Washington admitted that while the "Scandal" finale will deal with the motivations of the mole and his surprising alliance, there are plenty of other shocking moments that could be even bigger. "The season finale -- the very last line of the episode, I almost couldn't get it out of my mouth," she admitted with a laugh.
"Scandal" might have started off as a slow burn before catching fire with fans, but Washington told DeGeneres that the underrated first season actually worked out in the show's favor. "We weren't sure if we were going to have a second season and our first season only had six episodes, which actually was really good because the writers said, 'if all we have is six, let's just put it all on the table, we don't wanna hold back,'" she pointed out. "So then the culture of the show became [that] we just go for it, we don't hold back, if we can do more, we do more -- our goal is to shock you."
As for whether Olivia and Fitz (Tony Goldwyn) are technically cheating, given that Fitz's marriage to Mellie (Bellamy Young) is more of a political strategy than a relationship, Washington admitted that she appreciates that the show makes you question "what is love?"
"I love that about the show … it makes you ask yourself, what is love? What is marriage? Is it right to get married when you don't love somebody?" she mused. "The fact is, he keeps trying to leave his wife and Olivia Pope keeps saying 'don't do it' -- it's complicated!"
Things are likely to get even more complicated in the "Scandal" Season 2 finale, airing May 16 at 10 p.m. ET on ABC.
What are your predictions for the season finale? Weigh in below!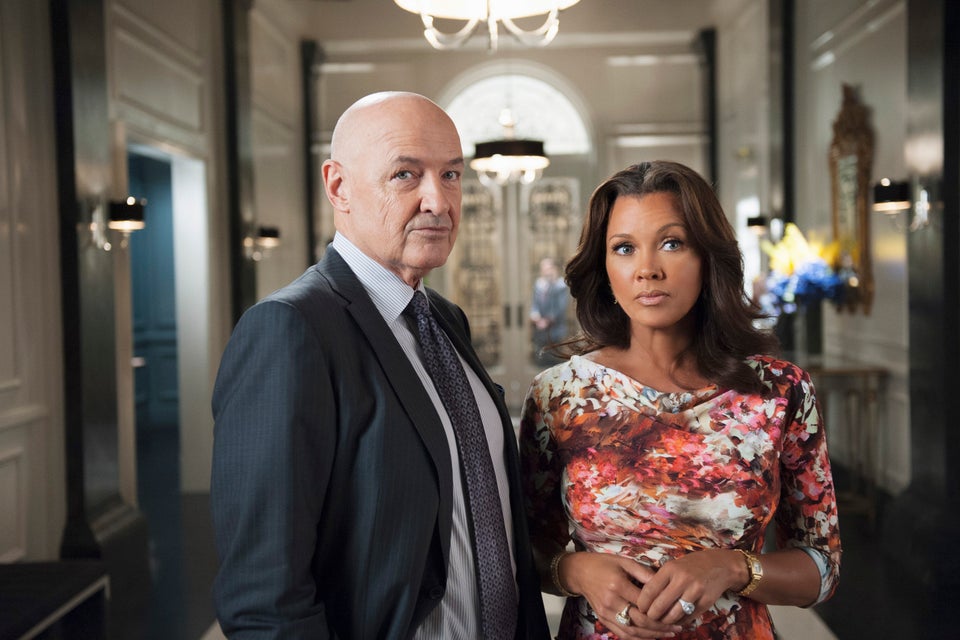 2013 Renewal Index: Canceled, Renewed & On The Bubble Shows