UPDATE May 16: ABC confirmed that Season 7 will be the last for "Scandal."
"Shonda has decided the series needs to come to a close, and while this is definitely a bittersweet moment for all of us gladiators, I have no doubt what she has in store for the final season will be as powerful as what's come before, and we will be sure to honor that every step of the way," president of ABC Entertainment Channing Dungey said on Tuesday.
In a press release, "Scandal" creator and executive producer Shonda Rhimes said, "Deciding how to end a show is easy. Deciding when to finish is quite simple when the end date is years away. But actually going through with it?Actually standing up to say: 'This is it?' Not so much."
She continued, "So, next year we are going all out. Leaving nothing on the table. Creating this world in celebration. We are going to handle the end the way we like to handle the important things in our 'Scandal' family: all together, white hats on, gladiators running full speed over a cliff."
PREVIOUSLY May 10: Who needs "Scandal" when Trump is in the White House?
Like nearly all political dramas on television right now, ratings for "Scandal," which debuted in 2012, have been down. Season 6 premiered days after Trump's inauguration, with 7.62 million people tuning in. Those numbers are better than the ones the show drew for its Season 5 finale, which fell smack-dab in the middle of campaign season, and earned 6.65 million viewers. And with three episodes left in Season 6, the show has been averaging about 5.7 million viewers, seemingly indicating that the country's political fatigue is real.
"Our show is basically a horror story," Rhimes told the New York Times in April. "Really. We say the people in Washington are monsters and if anybody ever knew what was really going on under the covers they would freak out. So they can do anything, they can murder people, they kill people and they get away with everything all the time."
She continued, "But that was based on a world in which Obama was president and our audience was happy about what was going on in Washington and they felt optimistic. You can always tell any horror story you want to when the light is on. But now the lights are off, and now I think people don't want to watch horror stories, they want you to light a candle somewhere."
Rhimes was basically saying that people don't want to watch shows like "Scandal" anymore because real life is too damn scary. And she makes a good point. Rhimes doesn't need to write a monologue for Papa Pope when viewers can turn on CNN and watch legal analyst Jeffery Toobin dramatically unload about how it's an "grotesque abuse of power" when the President of the United States fires the director of the FBI. You can't make that shit up.
When it comes to scandals, "Scandal" just can't compete.
Before You Go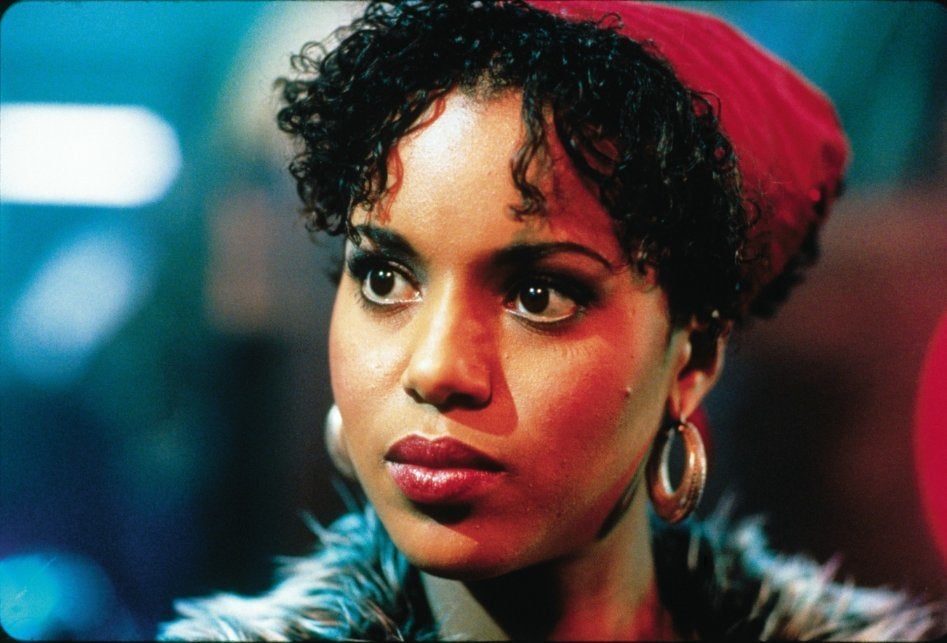 'Scandal' Stars Before They Were Gladiators ... And Villains
Popular in the Community