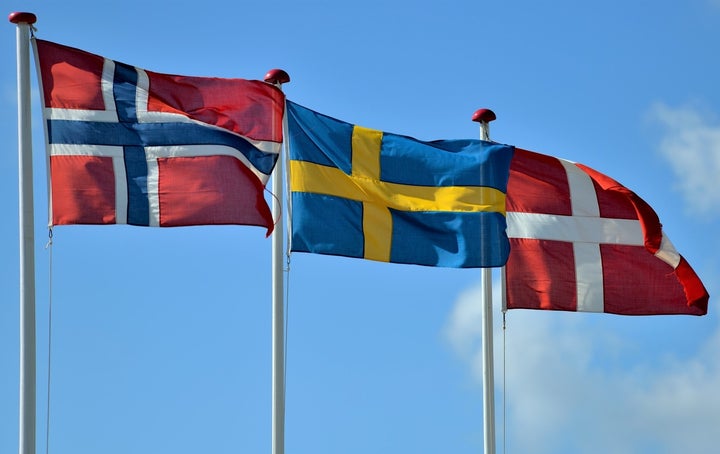 Scandinavia is rated as one of the best places on earth to be a woman, so when all three of its countries decide to stand up to support the Women's March on Washington (WMW) we know there must be something big at stake.
On January 21 – the day after the inauguration of Donald Trump as President of the United States – hundreds of women and men plan to take to the streets in the capitals of Norway, Denmark and Sweden to march against far-right political trends in Europe as well as the US. The marches are part of the Women's March Global (WMG) movement which grew out of the WMW and currently has more than 50 marches planned across nearly 30 countries.
As a social welfare state steeped in egalitarian values – free state education, healthcare, childcare and age care – Scandinavia is perhaps one of the first parts of the world to notice when these ideals are under threat, and when to stand up to protect them.
Scandinavia has earned its reputation for equality and is not about to give an inch of that away. The World Economic Forum's (WEF) Global Gender Gap Report 2016 ranked Norway 2nd and Sweden 4th for gender equality out of 145 countries. The WEF measured discrepancies in gender equality across four key areas: health, education, economy, and politics. Nearby countries Iceland and Finland ranked in 1st and 3rd places. Denmark came in at number 19 while the US lagged behind at 45th place.
Similarly, all of the Nordic countries did extremely well in the Girls' Opportunity Index (Oct 2016) compiled with data from 144 countries. It rated Sweden as the best country in the world to be a girl, followed by Finland, Norway, the Netherlands, Belgium and Denmark. The US ranked 32nd – below Kazakhstan and Algeria – due to its low representation of women in parliament, high teenage pregnancy rates, and unexpected maternal deaths record.
Norwegian born Brit-Agnes Sværi, had never participated in any kind of civil protest or demonstration before the US election on Nov 8 last year. So what motivated her to organize the Women's March Norway, in Oslo, and invite thousands of women to attend?
"I was so inspired by the Women's March on Washington, so I went way out of my comfort zone. Although we live in countries renowned for equality and gender rights, the last year, specifically with the presidential campaign, has showed us that women's rights and respect for women are no longer to be taken for granted. We refuse to go back in time. We do not accept hate and marginalization that has been on display, not only in the recent US elections, but political rhetoric here in Europe as well. We also support our sisters in the US for the same reasons.
"We already have a diverse society and we will stand up for the positive side of this and work with inclusion for a better and stronger future. We look upon our diversity as one of our strengths. We do not accept the hate and marginalization that the presidential campaign has represented for so many minority groups, but want to work for a more open and inclusive society," she said.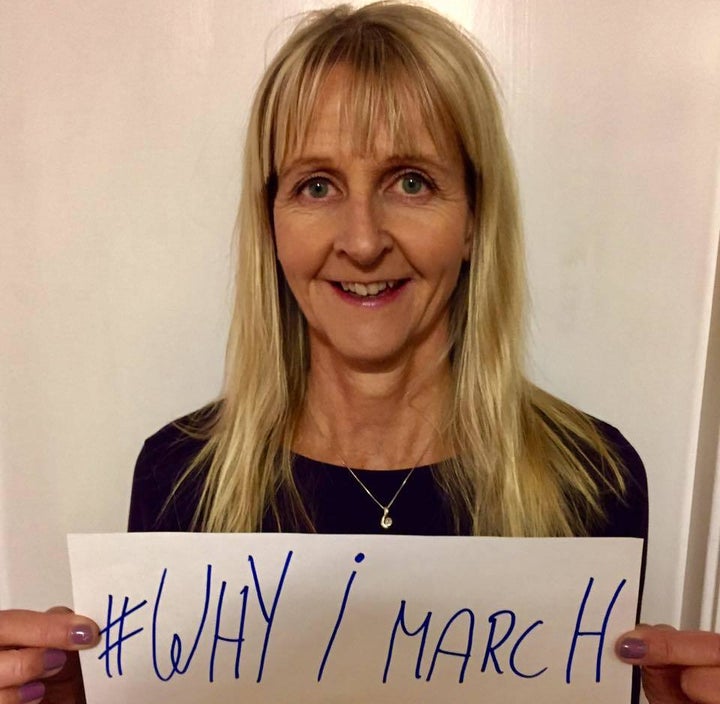 European far-right political groups, especially in France, the Netherlands and Denmark, have pursued increasingly divisive but worryingly successful populist policies during the last fifteen years. They have achieved this by appropriating the progressive causes of their opponents on the left – a strong welfare state and social benefits, gay rights, gender equality and opposition to anti-Semitism – then claiming immigrants, particularly Muslims, are the primary threat to these cherished ideals.
Equality, diversity and inclusion are some of the particular concerns of all three Scandinavian marches, along with climate change and sustainability. Each international march has its own autonomy, character and distinct motivations for supporting WMG but some women's rights themes are common, such as: health, economic stability, representation, and safety.
Also a first-time activist, Swedish born Lotta Kuylenstjerna has just started organizing the Women's March Stockholm in response to growing fears around increased intolerance of minority groups and climate change denial.
"Lately the tone used toward women and minorities has gotten worse. What really made me feel like doing something was the rhetoric before and after the American election. To have a superpower with a government showing this amount of misogyny, prejudice and blatant ignorance is frightening.
"When the PEOTUS declares that global warming is a hoax and governing through twitter I lost hope. United States politics affects us globally. When I read about Women's March on Washington I knew I had to start a solidarity march in Sweden. Everything my sisters in the US stand for is important to me but without the earth we have little else to fight for. To get control of global warming as well as equality for all is close to my heart," she said.
In Denmark, Women's March Copenhagen organizer, Lesley-Ann Brown, has already sent out more than 4,000 march invites, with hundreds confirming attendance so far. Lesley-Ann has been concerned about the shift in European politics for some years.
"In the past 18 years or so many throughout Europe have been experiencing divisive language that seems committed to stripping away basic human dignities," she said.
For many, Scandinavia is the inspiration for models of social justice, tolerance, well-being and environmental sustainability. It is testament to that legacy, as well as its particular record on gender equality, that Scandinavia has chosen to support WMG and speak out against a rising tide of hate. We still have much to learn from these countries whose example is now being so demonstrably reasserted.
Popular in the Community