But OH, what it used to be.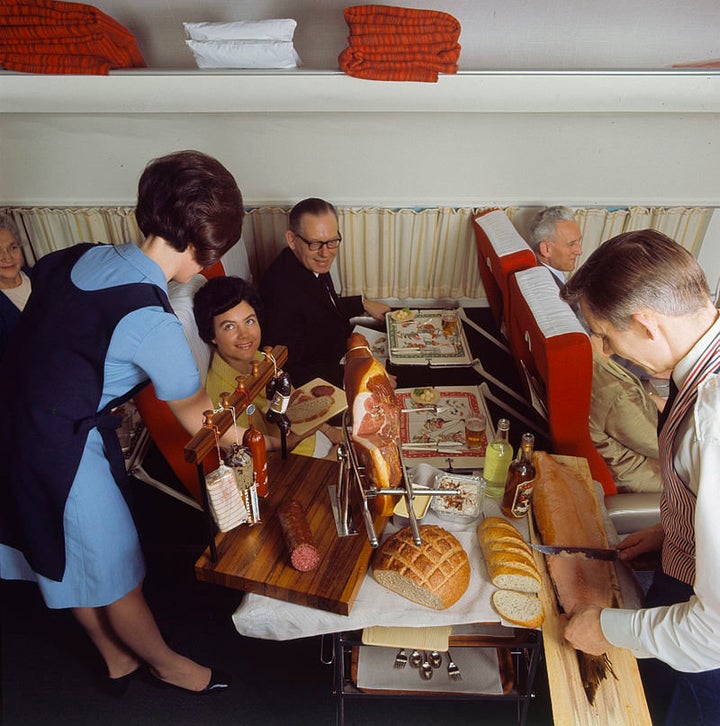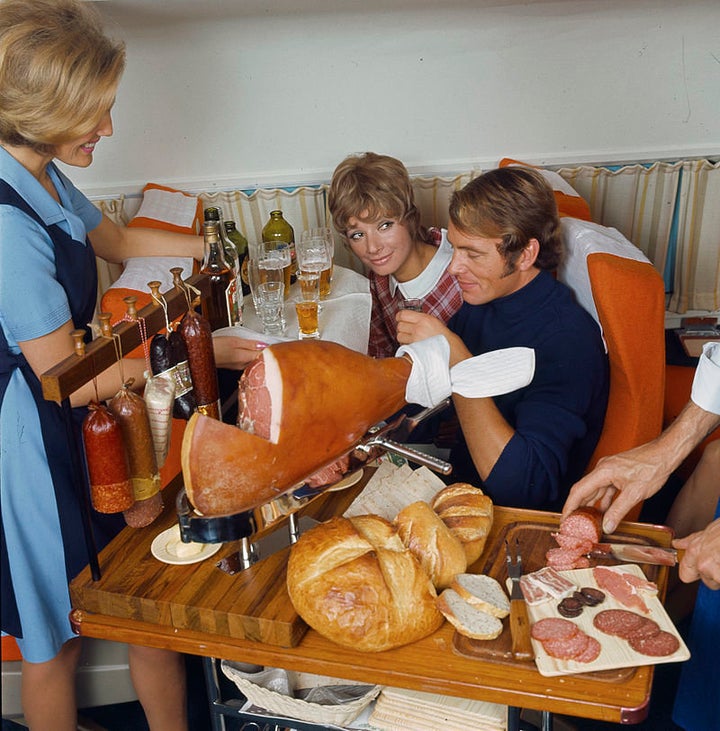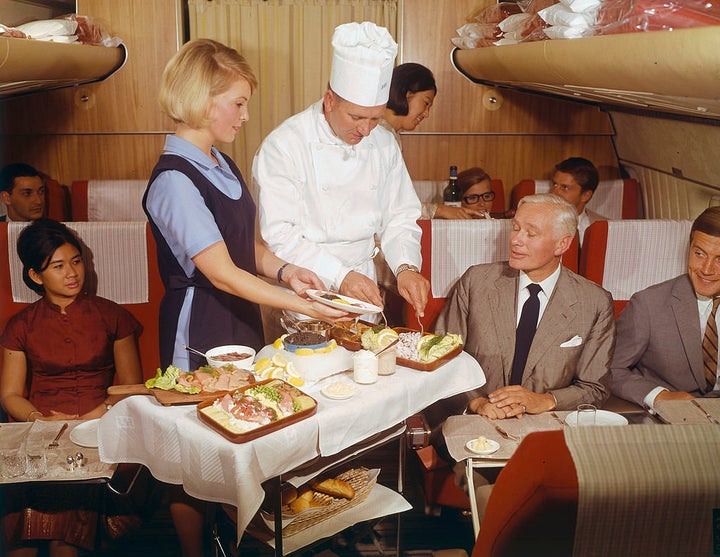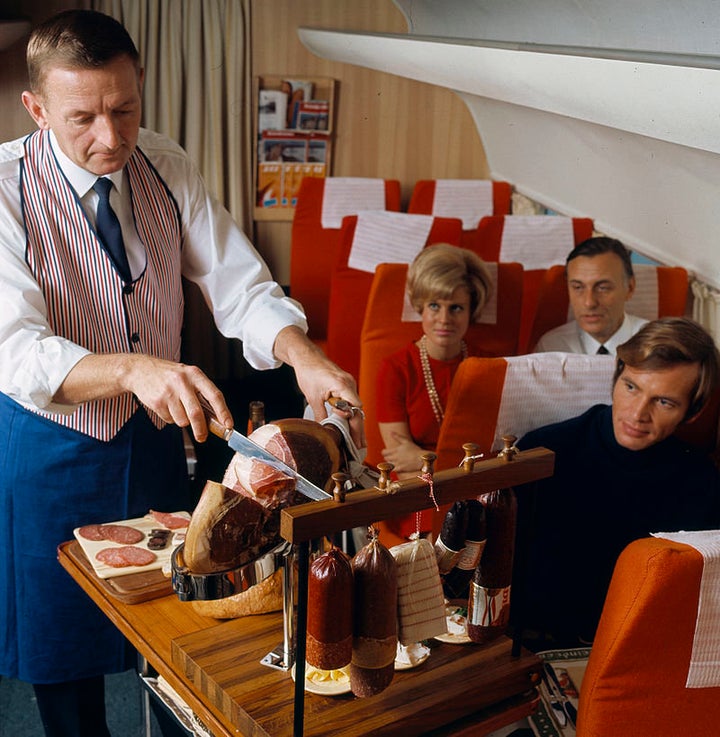 These images are indeed "from actual flights," a spokesperson from Scandinavian Airlines told HuffPost. They were re-released to celebrate the airline's 70th birthday this year.
Their commemorative website rounds up tales from former passengers, who recall a glamorous age in which everyone wore their Sunday best to board a plane and flight attendants sang real-life lullabies. On other carriers, lobster was a common main dish (with real silverware!), and free booze became the norm.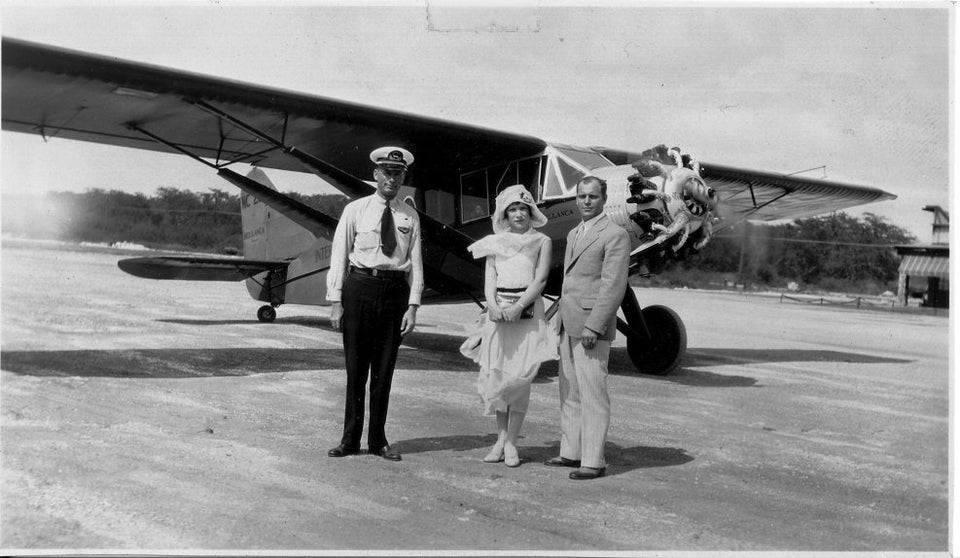 The History Of Hawaiian Airlines