Where is Latvia? What is Magento? What is Scandiweb?
Let me handle those questions in their proper order.
1. Latvia is one of the "Baltic countries" located on the northern rim of Europe, across the Baltic Sea from Stockholm and sandwiched in between its Baltic partners Estonia to the north and Lithuania to its south. With a population of about two million, it's capital is Riga, a beautiful old city with superb architecture reminiscent of Paris or Prague in places. Latvia was a country besieged in the 20th century first by Stalin and his Bolshevik murderers, then by Hitler and his Nazi degenerates and finally -- as if that wasn't enough -- Stalin again. Though their official language is Latvian, most Latvians speak Russian and many refer to themselves as "Russian." Latvians, in my experience, are fun-loving, uber-intelligent people who enjoy technology to its fullest. Given their awful dictatorial experiences, they are about as resilient a people as one could find on this planet and are delighted by meeting new people and talking about technology.
2. Magento is an E-commerce web application which has attracted a strong following amongst retailers and online merchandisers with over 180,000 clients from small online shops to big department stores. It is also Open Source, which I just love; and far more importantly, developers also love Open Source platforms. Started in 2007, Magento has been a pioneer in the transitioning of e-commerce on mobile devices. In 2011, eBay bought Magento.
3. Scandiweb is a small company of 50-plus young tech people based in Riga, the capital of Latvia. I have a fascination with Russia and Eastern Europe (EE) and have been to Riga many times. There is a different kind of mind in these regions, one where mathematics and software algorithms rule the day and are embraced not feared as they sometimes are in the West. Riga has some bad-ass programming minds and capabilities as most of the giant EU tech/telecom companies have discovered; they partner with and usually end up acquiring these Petrie-dishes of software coding activity.
Antons Sapriko is the CEO of Scandiweb. He is perhaps one of the foremost examples of how I profile Eastern Europeans above. Sapriko won the Latvian Math Olympiad and possesses one of those highly mathematical minds which can translate to computer programming very easily.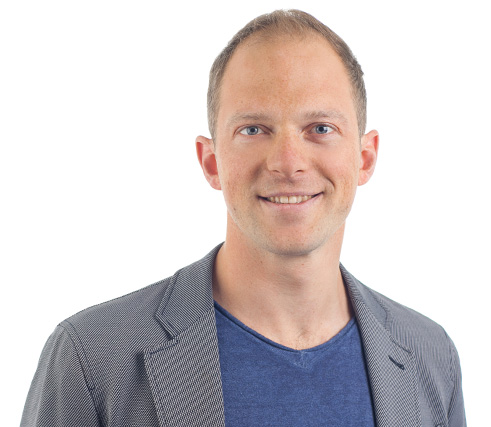 Having studied at university and been fascinated with early programming classes, Sapriko then went on to study IT at the University of Copenhagen, a top regional business school and there became mesmerized by Magento. Couple this software interest with Sapriko's early entrepreneurial experience washing cars at age 11 and you have one well-rounded tech entrepreneur.
As a 21-year old in Riga, he first worked for an international furniture manufacturer but quickly decided he "wasn't happy with that career. So I decided to travel the world for a while," he told me. "I spent a year or so cleaning beaches in Spain from an oil spill there around 2001," he said making me think giving something back is an imperative ingredient for business success.
And as this quote from Sapriko clearly shows, he's got a clear vision around turning others on to Magento too. "What excites me at Scandiweb is our ability to take programmers from beginners to world-class professionals. I love watching former interns become certified Magento developers and teachers for the next bunch of newcomers. Every year our unique training and development model opens new possibilities we never imagined."
Scandiweb is the type of start-up that could certainly put together your web site -- if that's all you wanted. Like many of these EE tech/programming start-ups, Scandiweb is way into the deep back-end of their technology projects meaning the user interface/experience (UI/UX) are not their main concern but the way the web client connects and works with the entire back-end technology and database is where they really shine. And within those confines, to define them even further, Scandiweb focuses exquisitely on the "E-Commerce enabling" of highly retail-oriented websites ... websites that sell things.
With more than 50 employees based in Riga and one developer in another programming hot-spot, the Ukraine, Scandiweb seems entirely focused on growth but managed growth according to Sapriko. Sporting clients such as Puma, Avis, Diesel, Lego, NASDAQ, Pandora, Qatar Air, Loreal and Metallica, to name a few, Scandiweb has become a crucial specialist in E-Commerce web implementations as opposed to a generalist.
According to Sapriko, "Yes, we are Magento focused company, their associate partner and I guess one of the biggest Magento agencies in the world. Both in terms of Magento developers and more than 200 projects we worked on; across 17 countries; from Brazil to Australia," he told me with aplomb.
When I asked Sapriko about some of the sites that best displayed the uniqueness of Scandiweb's work, he responded quickly, "Let's try this one. Typerings is the only web site that allows you to order a ring with engraving or your custom image online. Usually ring engraving is a cumbersome process: you have to find a man who can do it; go there; select fonts; write text; pay in advance; then come in few days to get it ready. Here you can do it all at once any time of the day, any day of the week," Sapriko said excitedly. Now the Typerings link above is just to their homepage which is not the real specialty of Scandiweb, which is one click away on the "Design your Type Ring Now" page and that is indicative of the highly Magento-based work Scandiweb does.
Spariko continued explaining:
It was not our desiring, We made a technical implementation to make it work fast, to allow the store owner to upload more fonts, more ring models, etc and etc ... many technological details here but the idea itself is great. With Typerings, we did all, minus the graphical design and rendering engine to display all nice shades and rotation of the ring. But we did all-around work there, like getting data from rendering engine, sending the ring 3-D models, fonts, other info and then getting designed ring back and sending it to the machine file ready to process.
Asking for another example, Sapriko didn't hesitate for an instant. "A somewhat cool site optimized for iPad and interesting product is Rossini Shop.com and it was optimized for iPad long before Responsive Web Design became a fashion. It allows the browser to see product detail together with the product list without the need for extensive clicking back and forth, so tiresome in tablets." Yes Antons, that is very tiresome indeed... I'm so sick of it, I could cry.
Now I realize both of the above examples aren't big brands like the other Scandiweb clients listed are and I think this is indicative of a problem I've seen for years where big brands don't let the small, entrepreneurially-driven companies that serve them use their web work as reference material -- to show what they can do for other prospective clients. They often times have it built into their contracts that the vendor cannot use the work they've done for them in any way. This in my un-humble opinion, is patently unfair and must stop.
Scandiweb now has a presence in Riga, Ukraine, London and a new, small office in NYC. "We're a service company right now," Sapriko observed, "but we also have our own product we're developing -- a learning system internally at the company." Hmmm, I wonder what that's all about: Sapriko wouldn't elaborate.
What will the future hold for Sapriko and Scandiweb? "I want to find a U.S.-based partner, so I can create a more interesting future for my colleagues."
I confess I didn't know a lot about Magento when first meeting Sapriko. But now after a complete education by the Latvian, I'm excited about the future of the Open Source' Magento and companies like Scandiweb that specialize in it.
Calling all HuffPost superfans!
Sign up for membership to become a founding member and help shape HuffPost's next chapter