"In this country, you gotta make the money first. Then when you get the money, you get the power. Then when you get the power, then you get the women." - Tony Montana, "Scarface" (1983)
And then you get the real estate.
Welcome to Tony Montana's American dream -- an almost 10,000 square foot "Roman Revival" mansion surrounded by palm trees and mediterranean gardens. The exterior of the home stood in for the "Scarface" gangster's mansion in Miami, Fla., but is actually located in Santa Barbara, Calif.
The 10-acre property boasts two fountains (indoor and outdoor), a swimming pool, tiled murals, a guest house and amazing views of the Pacific ocean. It also has four bedrooms, two full bathrooms and two partial bathrooms, according to the listing details.
The home hit the rental market at $30,000 a month, according to real estate blog Trulia. While it may seem like a jaw-dropping price, Trulia notes that the home's monthly rent had once been listed for a jaw-dropping $150,000, or $35,000,000 to just buy the whole thing. Compared to those prices, this deal is a steal.
Known as "El Fureidis" locally, the estate was designed by American architect Bertram Grosvenor Goodhue and finished in 1906, reports Curbed LA. It unfortunately does not contain a sunken bathtub in the master suite, nor a living room mini-pool perfect for a dramatic death, but a gangster can still get comfortable here.
All they have to do is make the money first.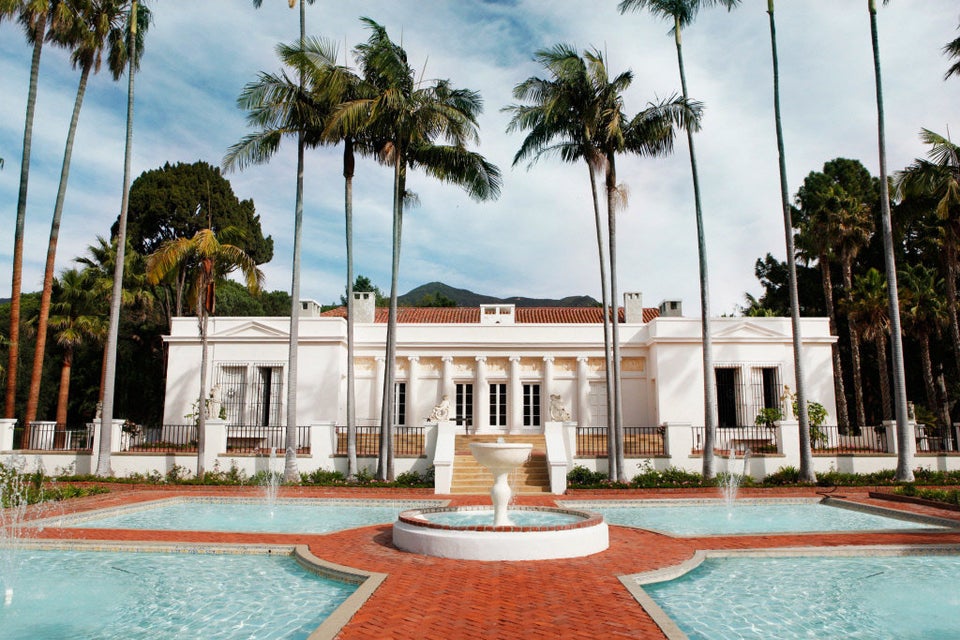 'Scarface' House On The Market
Related
Popular in the Community