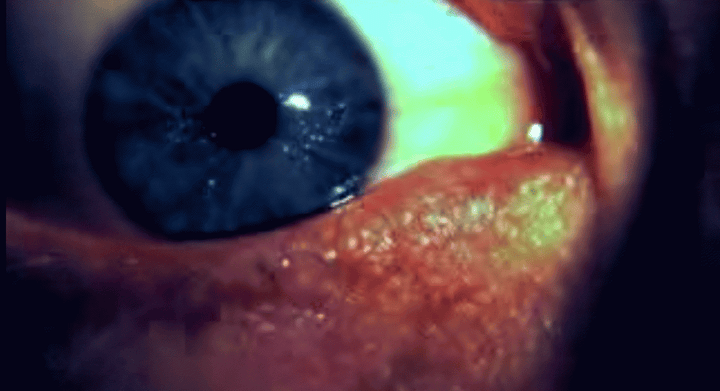 Happy October, ya' freaks! The spookiest night of the year is only days away, which means there is no better time than the present to lock your door, turn off the lights, and watch a bunch of spooky YouTube videos until you poop your pants. 
Can you survive our Roundup of Terror? [Cue evil cackle.]
1. "Come to Daddy" by Aphex Twin
Let's get this horrifying piece of work out of the way. 
2. "I Fink U Freeky" by Die Antwoord
If bad grammar doesn't give you chills, Roger Ballen's haunting visuals sure will. 
3. "I Say Fever" by 
Ramona Falls
A two-dimensional nightmare.
4. "Crazy Clown Time" by David Lynch
What's scarier -- frat parties or clowns? There is no longer a need to choose.
5. "Running Up That Hill" by Kate Bush
Not that I think there is anything wrong with a room full of people in Kate Bush masks, but ... 
6. "Dragula" by Rob Zombie
If there was ever any doubt in your mind: Rob Zombie is very scary looking. 
7. "Figure 8" by FKA Twigs
Michèle Lamy dressed as an anglerfish will creep you out. And you'll still want her outfit.
8. "Rock DJ" by Robbie Williams
Don't be fooled, things get very Kevin Bacon/"Invisible Man" halfway through. 
9. "Deep Six" by Marilyn Manson
If you don't want to see what a Marilyn Manson slinky looks like, look away now. 
10. "Seven" by Fever Ray
Weird things happening in a barn. Always a safe bet for scariness. 
11. "Pagan Poetry" by Bjork 
Bjork, turning us on and creeping us out. Bless her. 
12. "Breathe" by The Prodigy
Cockroaches and those freaky contacts that make your eyes look all vampiric. Enough said. 
13. "
RM486" by 

Rose McGowan
Rose looking like those precogs from "Minority Report."
14. "Kids" by MGMT
Holy crap, being a kid was scary. 
15. "Lullaby" by The Cure
Where can one hire an undead orchestra these days? 
16. "The Initiation" by Mykki Blanco
Two heads. Twice the creep factor. 
If you're a fan of dog collars ... You won't be anymore. 
18. "Mr. Krinkle" by Primus
The base player is a pig! The base player is a pig! 
19. "VHS" by Tyler, The Creator
Gives the film "VHS" a run for its money. 
20. "Closer" by Nine Inch Nails
Just some chill, steampunk-esque torture. 
BONUS: "Thriller" by Michael Jackson
Not that scary, but you earned it!
PHOTO GALLERY
Creative Music Videos That Blew Our Minds In 2014
REAL LIFE. REAL NEWS. REAL VOICES.
Help us tell more of the stories that matter from voices that too often remain unheard.