Scarlett Johansson is no stranger to the recording studio -- the actress has released an entire album of Tom Waits covers, for instance -- so it should come as little surprise that she's put out a new song. The "Avengers" actress has teamed with French recording star Lulu Gainsbourg for the jazzy, sing-speak-y "Bonnie & Clyde."
The song is part of Gainsbourg's tribute album to his father, Serge Gainsbourg. (Johansson's part was initially revealed last year, but this is the official release.) Among other famous faces on From Gainsbourg to Lulu are Iggy Pop, Rufus Wainwright, and Johnny Depp and Vanessa Paradis. (That collaboration is notable, of course, since Depp and Paradis reportedly broke up after 14 years together earlier in 2012; click here for a listen.)
Johansson doesn't have to do very many vocal gymnastics during "Bonnie & Clyde," but she keeps her part decidedly smokey and sexy. Tres French, as it were, which is kind of perfect since Johansson is singing the part made famous by Brigitte Bardot on Serge Gainsbourg's original 1968 song. As for Lulu, his deep voice is hypnotic in a fashion similar to a lava lamp.
The single is out on iTunes right now; From Gainsbourg to Lulu is available on Oct. 30.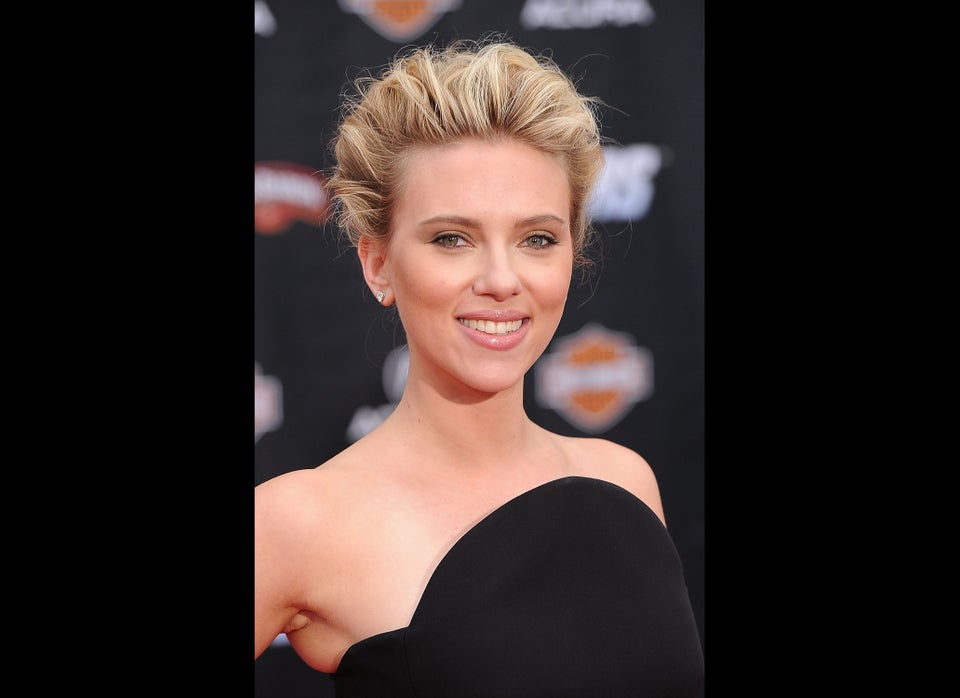 'Avengers' Premiere Photos