When we first saw these "Scarlett Johansson bikini photos" (what, you don't speak Google?) hit the web yesterday, our first thought was not about how damn good Scarlett looks, nor was it to wonder who that man by her side was (a bodyguard, we're assuming?) or where she got that cute swimsuit.
No, the only thing we could notice was the daring style Scarlett decided to revive: the visor.
The visor, of course, has had many a moment in the fashion cycle. There were the hard, plastic visors we were given at birthday parties to decorate with rhinestones and foam shapes; then there were the bro-tastic visors, worn upside-down and/or backwards by frat boys; there were sponsored, logo-ed visors worn by our grandparents and Sarah Palin; and these days, there exist uniquely fluffy visors that come with hair attached. (Warning: don't try these... anywhere.)
Scarlett, to her credit, chose to escape the sun's rays in a rather subtle style. Her beige visor blended with her blonde hair and was seasonally appropriate (is it straw? Cotton? Either way, very summery). A fuddy-duddy visor isn't the kind of accessory we'd expect from the stylish Vogue cover girl... but hey, if anyone could pull it off, it'd be the Sexiest Woman Alive.
Check out ScarJo bringing the visor back.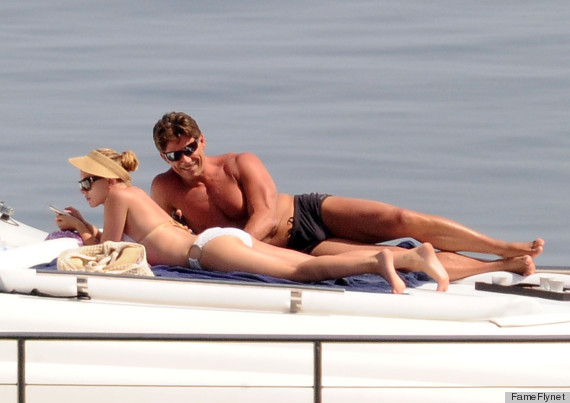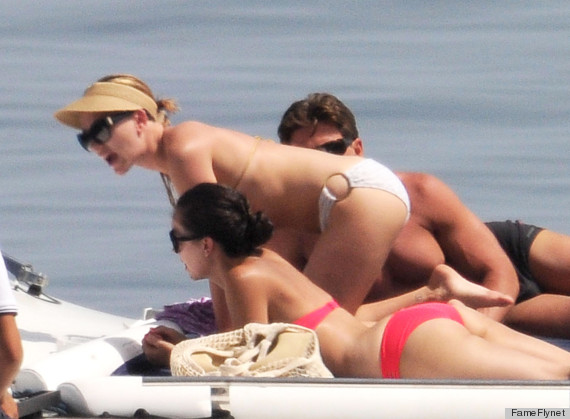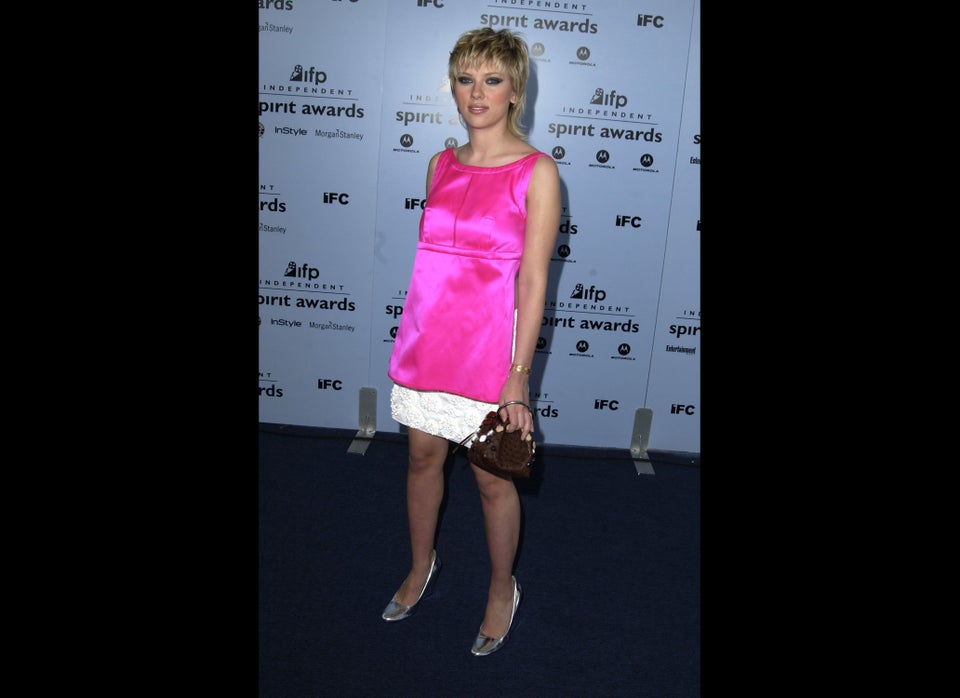 Scarlett Johansson's Style Evolution