 Scarlett Johansson told reporters on Thursday that she was interested in seeing a Black Widow standalone movie. Johansson plays Black Widow -- better known as Natasha Romanova -- in the Marvel Cinematic Universe, and there has been much discussion about the character receiving her own film.
Whether Black Widow gets her own movie, even after that request, is still up for debate. In an interview with Badass Digest, Marvel Studios head Kevin Feige said nothing was set in stone because producing a Black Widow movie might not make the societal impact that everyone would want.
"We've got various outlines and ideas of where to take that," Feige said. "The question really is, 'When will we take her out of the ensemble and have her do her own thing?' As you saw in ['Captain America: The Winter Soldier'], as you'll see in 'Avengers: Age of Ultron,' she's really the key to so much of the plot development."
As Feige noted, Johansson plays a big role in the "Captain America" sequel, and will see similar action in the second "Avengers" film.
"Everything for 'Avengers 2' -- we're full steam ahead," Johansson, who is reportedly pregnant, told HuffPost Entertainment in a recent interview. "We start shooting in three weeks and I'm stunt training and we're good to go. [...] Everything is going just fine. The Black Widow always wins and will continue to."
"Captain America: The Winter Soldier" is out on April 4.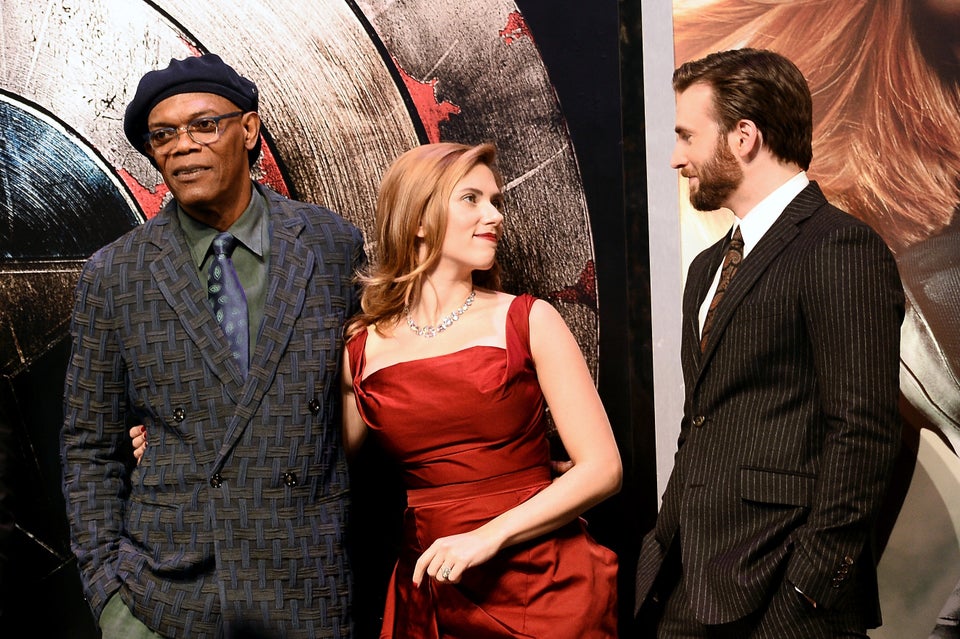 "Captain America: The Winter Soldier" Photos
Popular in the Community