"If you take a job as a public advocate, then you must advocate publicly," Johansson said on Thursday. "You can't have it both ways."
Johansson comments were in reference to Trump's interview with CBS's Gayle King on Wednesday, in which Trump said her impact in her father's presidency would be more behind-the-scenes than overt.
Ivanka told King that she will be "advocating for the economic empowerment of women," but that the impact won't be a visible one. "I think most of the impact I have over time most people will not actually know about," she said.
But Johansson thinks Trump should be doing so much more, and called the interview "disappointing."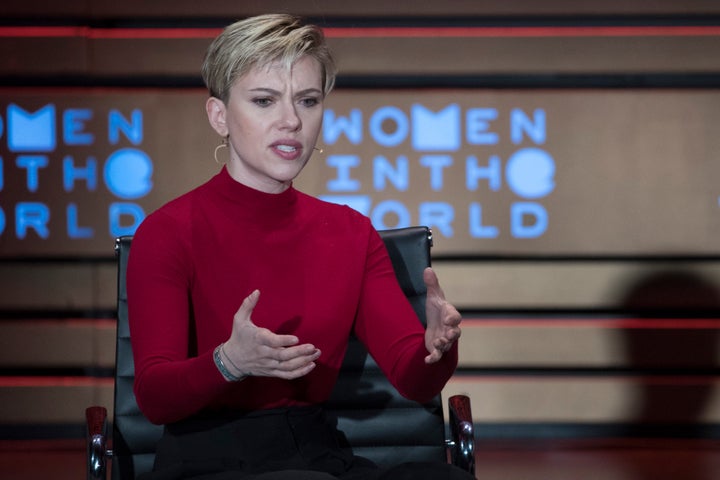 "It's such an old-fashioned concept," Johansson said. "Powerful women often get concerned with this idea that they're going to be seen in this unforgiving light. Screw that. It's so old-fashioned... it's so uninspired and actually really cowardly. And I was so disappointed by that interview she gave yesterday."
Johansson also said that Trump's position of power as a close confidant of her father is a tremendous waste.
"She has an opportunity to really make a big impact just by being vocal... I've met her several times in the past, and she's a very well spoken, smart, intelligent woman... the whole situation baffles me."
Johansson also told Huffington she has not yet ruled out running for office ― but wouldn't consider it any time soon.
"I've always been interested in local politics," she said. "I never rule anything out, but I have a very full life right now, with a very young daughter. I have a lot that I want to do still with my career... I can't imagine that would be a possibility for a long time."
Check out the entire Q&A above.
Support HuffPost
The Stakes Have Never Been Higher
Before You Go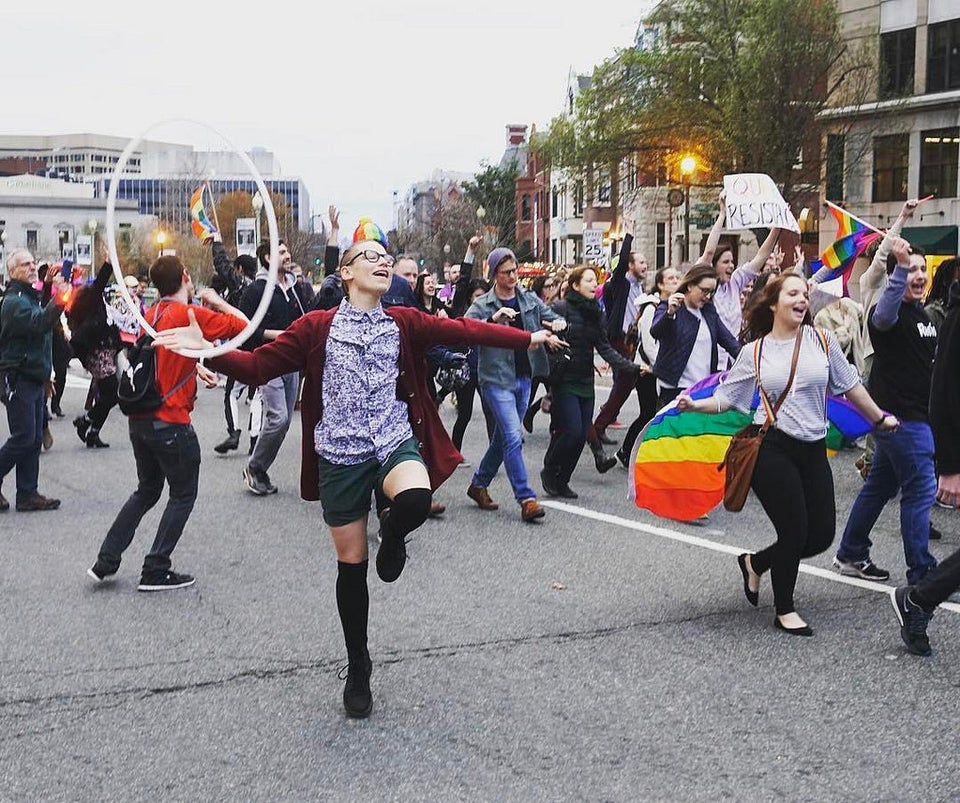 Dance Protest Outside Ivanka Trump's House
Popular in the Community