Paramount and Dreamworks Pictures released the first look image of Scarlett Johansson in the upcoming film "Ghost in the Shell" on Thursday.
The actress will star as Major Motoko Kusanagi, a special ops human-cyborg hybrid, in the live-action adaptation of the popular Japanese anime series. In the broody shot, she sports a dark-hued angled bob, her gaze fixed at an unseen point in the distance.
Some fans expressed excitement at the reveal, but many more announced their displeasure. The primary question on people's lips: Again, why is a white woman playing the protagonist in an adaptation of a Japanese series?
"What concerns me is the fact that minority actors are so rarely given opportunities in big-budget leading roles," petition author Julie Rodriguez said in a press release last year. "It's a self-defeating cycle: Hollywood insists viewers won't be drawn unknown minority actors, but they're never given the chance to break out of a narrow set of background roles to prove themselves. 'Ghost in the Shell' could have been a perfect opportunity to buck this trend, but instead promising actresses are being passed over."
Several actresses have been pinpointed as possible replacements for Johansson, including Chiaki Kuriyama, the Japanese actress and model who starred in "Kill Bill: Volume 1;" and Rinko Kikuchi, the Japanese actress who was nominated for an Oscar for her work in the 2006 film "Babel."
The so-called white-washing of Asian characters in Hollywood is hardly a new phenomenon.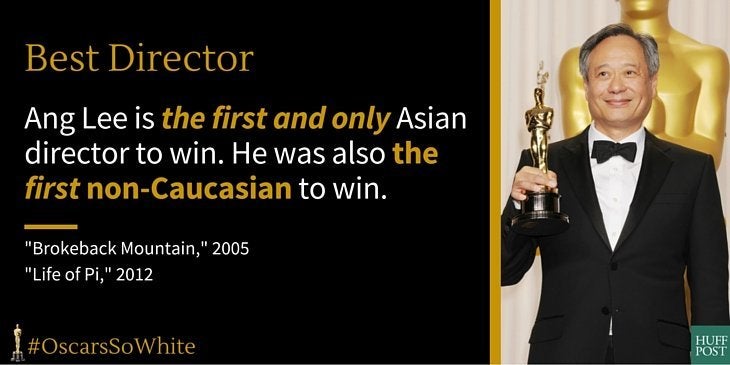 Asian History At The Oscars