Last week, Denver Dodd, a 25-year-old from Fort Smith, Arkansas, posted a picture of his 72-year-old grandma, Geraldine, to Reddit.
Because she looked exactly like actress Scarlett Johansson back in 1967.
Dodd explained to HuffPost that his grandpa (who was the man with his grandma in the picture) died last January. "So we pulled out old photos just looking through them. You know, just being all sappy and stuff. And we happened to see that picture from a scrapbook," Dodd told HuffPost.
When Dodd found the photo, Geraldine laughed and told him, "I was drunk as a skunk in that photo."
Despite his granny's state of mind, Dodd was so taken aback by Geraldine's resemblance to Johansson in the photo, he took a picture of it.
Last week, he decided to post the photo to the popular content-sharing site. The post quickly went viral, receiving over 2 million views. In the comments, Dodd also mentioned Geraldine's quote about being drunk.
Due to the popularity of the photo, Johansson caught wind of it and checked the picture out.
The actress was stunned, and recorded her thoughts on a video she sent to Dodd.
"Holy crap," Johansson says in the video, right before she invites Geraldine to the premiere of her upcoming comedy, "Rough Night," so the two can party together.
"I saw that you were, quote, 'drunk as a skunk' when taking that photo. And I would like to see your drunk face, I want to share a drunk face with you," Johansson said.
In the video, Johansson also offers to pay for all Geraldine's expenses in order to get her to the premiere.
Dodd told HuffPost that he told Geraldine the good news via text and his grandma accepted the actress' offer. Geraldine also added in the text: "I'm going to drink with her and see if I can drink her under the table."
Aw, Geraldine, never change.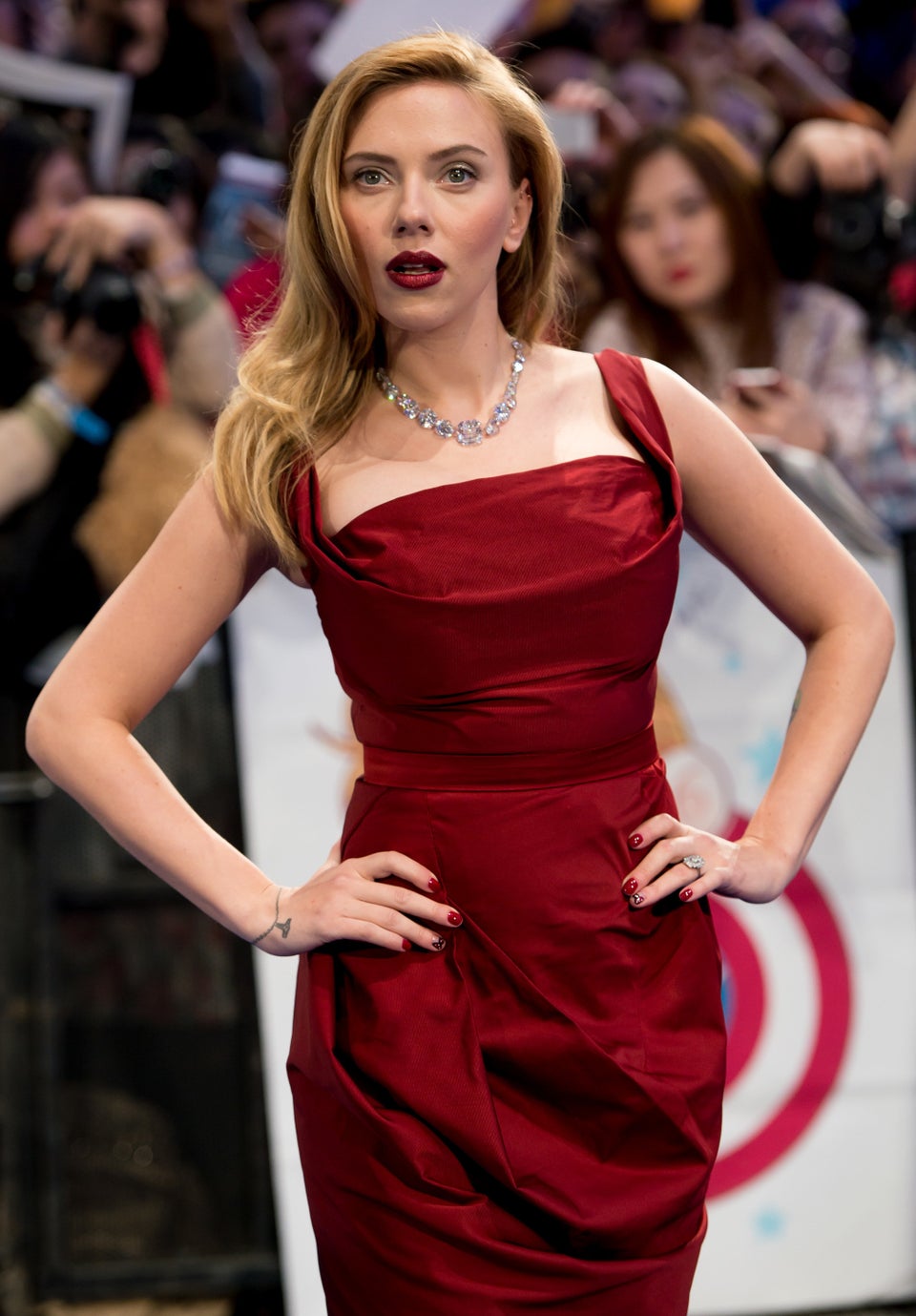 Scarlett Johansson 100 Sexiest Photos