Jonze's film, a near-future tale about a man (Phoenix) who falls in love with his computer operating system (voiced by Johansson), received high praise from many critics following its debut, with most singling out Johansson's voice work as exceptional.
"It's Johansson who pulls off the trickiest feat: She creates a complex, full-bodied character without any body at all. Detached from her lethally curvaceous figure, the actress' breathy contralto is no less seductive, but it also alights with tenderness and wonder as Samantha, both here on Earth and up there in the Cloud, voraciously devours literature, philosophy and human experience," wrote Variety critic Scott Foundas.
"Johansson's work in the film is lovely, and the best thing about the way she plays the part is that there's nothing calculated or 'sexy' about the way she approaches it. Removed from the undeniable sweater-girl appeal she packs when she's onscreen, forced to rely only on her voice, Johansson comes across as a warm, curious, vibrant personality. It's incredibly appealing," echoed HitFix critic Drew McWeeny. (HuffPost Entertainment was in the tank for Johansson as well.)
With regard to Johansson's Oscar bona fides, the issue becomes slightly tricky. As Deadline.com's Pete Hammond pointed out, non-traditional "flesh-and-blood" acting roles -- like Andy Serkis, who did revolutionary motion-capture work as Gollum in the "Lord of the Rings" films -- are normally ignored by Academy Awards voters. Johansson's performance appears somewhat different, however, as she's not helped by any technical tricks or animation.
For what it's worth, Warner Bros. and "Her" producer Megan Ellison are planning a full-court press for Johansson's awards campaign. Ellison tweeted this in response to Hammond's post on Sunday: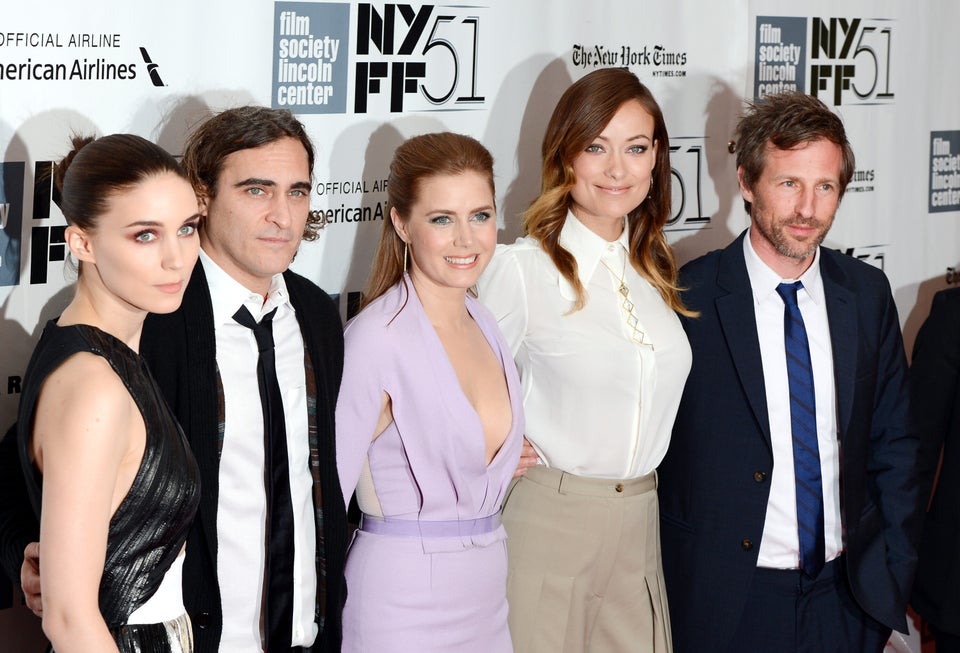 'Her' Photos
Popular in the Community