Scarlett Johansson may have found her next role.
The 28-year-old actress is rumored to be in the running to play former First Lady and Secretary of State Hillary Rodham Clinton in the upcoming biopic, "Rodham."
Still in the early stages of casting, "Rodham" found its director last month in James Ponsoldt ("The Spectacular Now"). The script for the film, which was penned by Young Il Kim, focuses on Clinton's early years, her marriage to President Bill Clinton, and the first stages of her own career.
"Rodham" is "a journey of a woman who was torn between her personal desires and her professional ambition — both literally pulled her thousands of miles apart, because Bill did not want to leave Arkansas, and she did not want to leave Washington, D.C.," Kim said.
Johansson will have a little competition for the part. Jessica Chastain ("Zero Dark Thirty"), Amanda Seyfried ("Les Miserables"), and Reese Witherspoon ("Mud") are all reportedly up for the role as well.
"They're all wonderful actresses," Ponsoldt said, The Independent reports. "We're very fortunate that a lot of really great actors are interested in playing these roles. We're in an enviable position."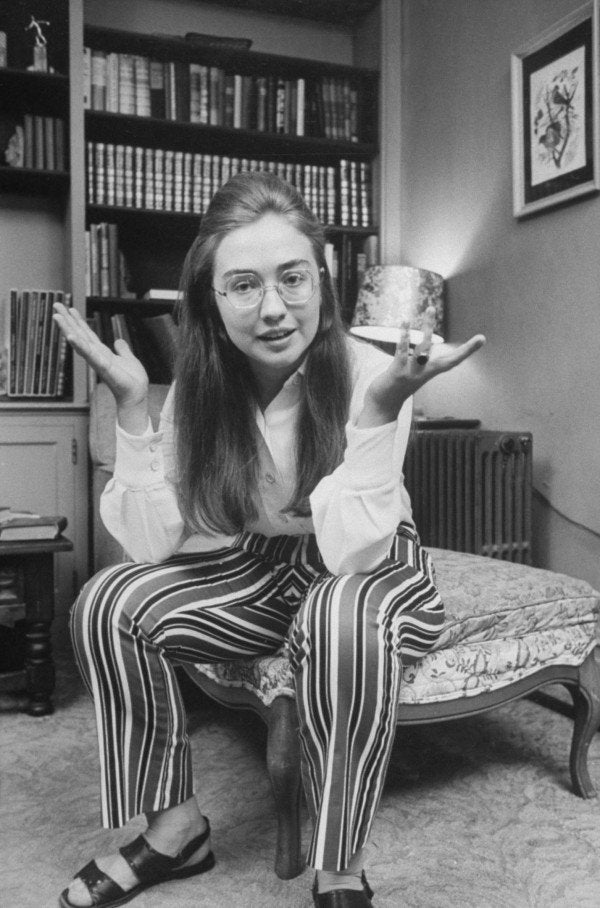 Hillary Clinton's Style Evolution
Popular in the Community