"My mind baffles ― how could a person publicly stand by an organization that helps to provide support for victims of sexual assault while privately preying on people who have no power," Johansson said Saturday at the Los Angeles Women's March. "I want my pin back, by the way."
Johansson was referring to Franco's appearance at the 2018 Golden Globe Awards, where he joined other stars in dressing black and donning a Time's Up pin in solidarity with the initiative, launched to help women fight workplace discrimination.
Johansson's rep confirmed that her comments were directed at Franco. Franco has denied the claims of misconduct, and has encouraged women to continue speaking out.
He claimed he has his "own side of this story," but will refrain from sharing it because he supports the movement.
"And if I have to take a knock because I'm not going to try and actively refute things, then I will, because I believe in it that much," he said.
Nominated for Outstanding Performance by a Male Actor in a Leading Role for his role as Tommy Wiseau in "The Disaster Artist," Franco attended Sunday night's Screen Actors Guild awards, though he skipped the red carpet.
Johansson herself has faced scrutiny over her work with Woody Allen, whose adopted daughter has accused him of sexually abusing her when she was a child. The "Avengers" actress, who's starred in three of Allen's films, has for the most part kept quiet, despite condemnations from several other actors, including her "Vicky Christina Barcelona" co-star Rebecca Hall.
Farrow described the alleged abuse in her first television interview last week, although she first publicly accused Allen in 2014. That same year, Johansson denied knowing anything about what happened in an interview with The Guardian.
"It would be ridiculous for me to make any kind of assumption one way or the other," Johansson said.
Before You Go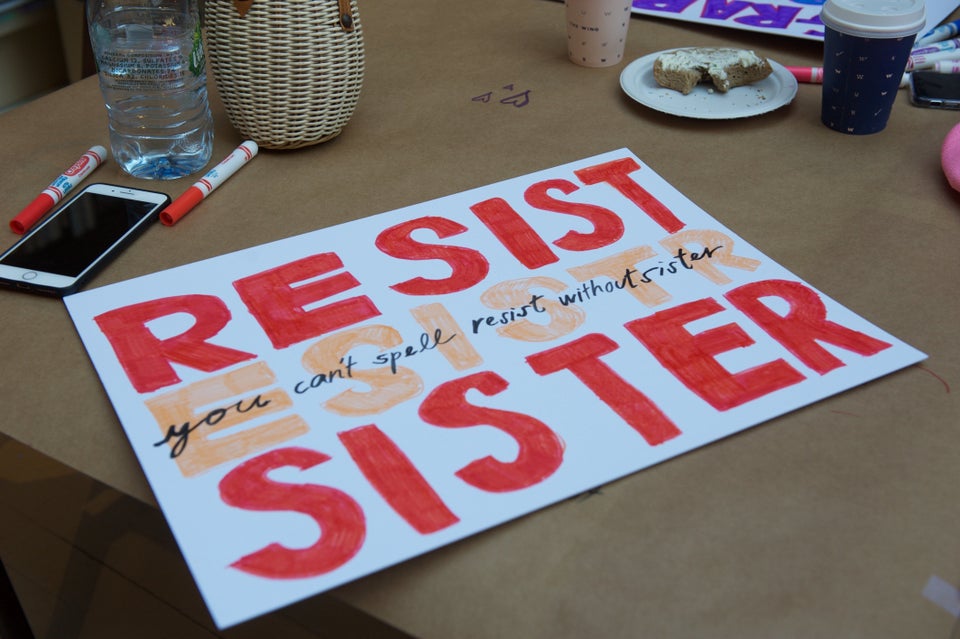 Women's March 2018 NYC
Popular in the Community