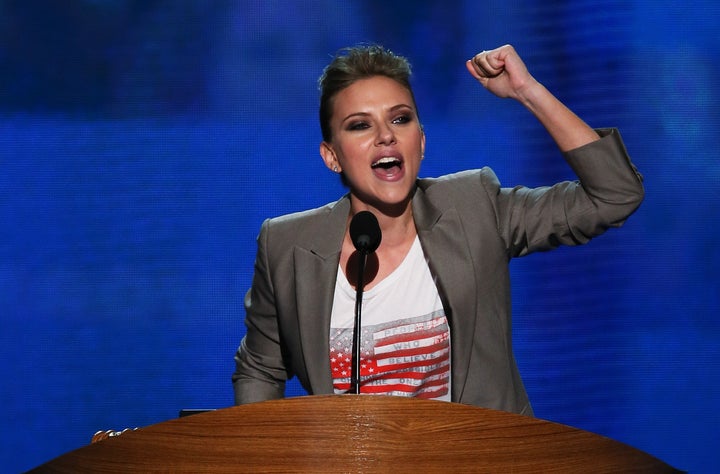 Scarlett Johansson's heart still belongs to Barack.
The starlet, who has been a longtime supporter of the president, spoke on the final night of the 2012 Democratic National Convention, where she had a simple message for the youth of America: Please vote.
"In 2008, less than half of all eligible voters between the ages of 18 and 24 voted," she said Thursday. "Young America, why are we only speaking with half our voice when so many issues at stake here directly affect us?"
Johansson shared with the audience her story -- of growing up in New York City with four siblings and living in a housing development for lower-middle income families. "We went to public schools and depended on programs for school transport and lunches," she said.
She reminisced about the excitement she felt as a young girl, going into the polling booth with her mother. Her mom, a registered Democrat, would tell her what buttons to press and when to pull the lever. "Is that even legal?" Johansson joked, eliciting laughs.
Johansson implored Americans to vote, reminding them of the stark choice they will make this November.
"Whether we can get health care, afford college, be guaranteed equal pay -- all at risk," Johansson said. "That's why I'm here today; to use whatever attention I'm fortunate enough to receive to shed the spotlight on what's at stake for all of us."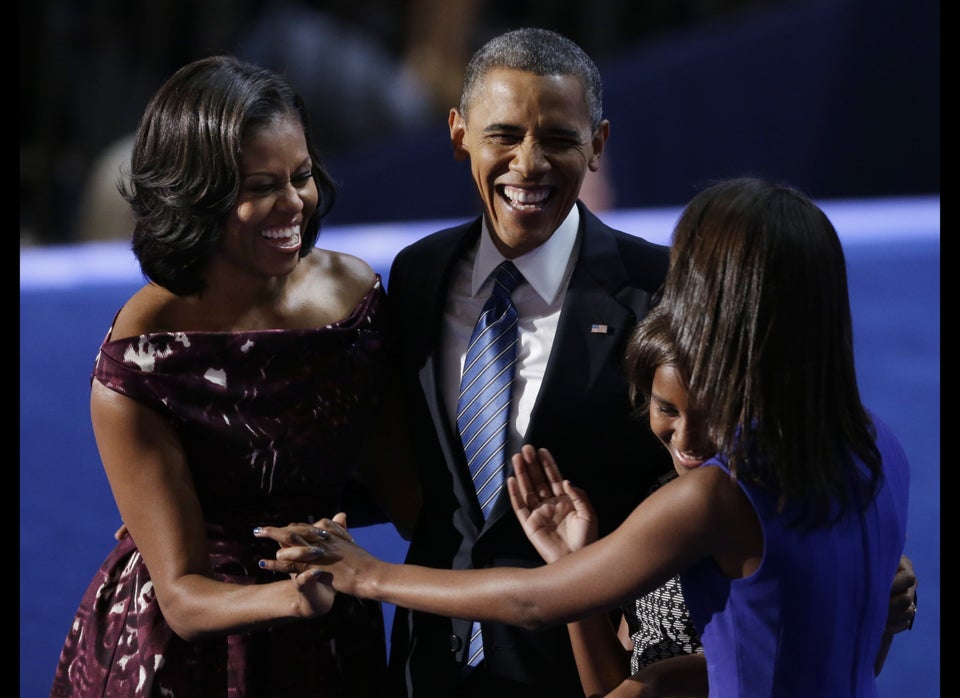 Obama Rocks Democratic Convention