Jonathan Glazer's "Under the Skin" is one of the most haunting, bizarre and disorienting films likely to arrive in theaters this year. It also features a very familiar face in disguise.
Scarlett Johansson is a highly recognizable actress in normal circumstances, but take her to Scotland and put her in a short black '70s-esque wig, and you've got a completely different woman. In her best performance yet, Johansson transforms as Laura, an alien seductress who hunts single, wandering men. Since "Under the Skin" was shot mostly guerilla-style with non-actors sometimes unknowingly taking part in the film, Johansson had to improvise her conversations with random Scottish passersby while trying to not give away her real identity as a Hollywood star.
Yet beyond the film's fascinating production and Johansson's impressive performance, "Under the Skin" also marks the actress' first fully nude role. In the film, Laura lures men into her shadowy lair with her perceived innocence, then traps them with one powerful weapon: her naked body.
At a press conference for the film in New York last month, Johansson discussed how she heavily considered the nudity of the part to make sure it was significant to her character's journey. "I'm not a provocative person," she said after explaining how she spoke extensively with Glazer to ensure the nudity served the story and wasn't gratuitous. "You assume its going to be a screenshot for someone. You kind of have to weigh the value of the risk that you're taking."
Johansson revealed that filming the nude scenes made her aware of her body image and "how self-conscious you can be about the way you look and your own vanity." She also had no idea how the scenes would be used in the film, since Glazer shot so much footage. (The final narrative is largely a result of the editing.)
"The first time I saw it I was terrified, partly because of things like the nudity," Johansson said. "I didn't know how that was going to be used. I didn't know how naked my performance would be figuratively."
Terror is definitely one way to describe the experience of watching "Under the Skin" with its twisted blend of horror, sexuality and science-fiction. But don't worry, it's also filled with gorgeous, mesmerizing photography. "The terror that I had going in [watching it] quickly faded when I became immersed in the visual," Johansson said.
"Under the Skin" opens in New York and L.A. on April 4, and in select cities on April 11.
Before You Go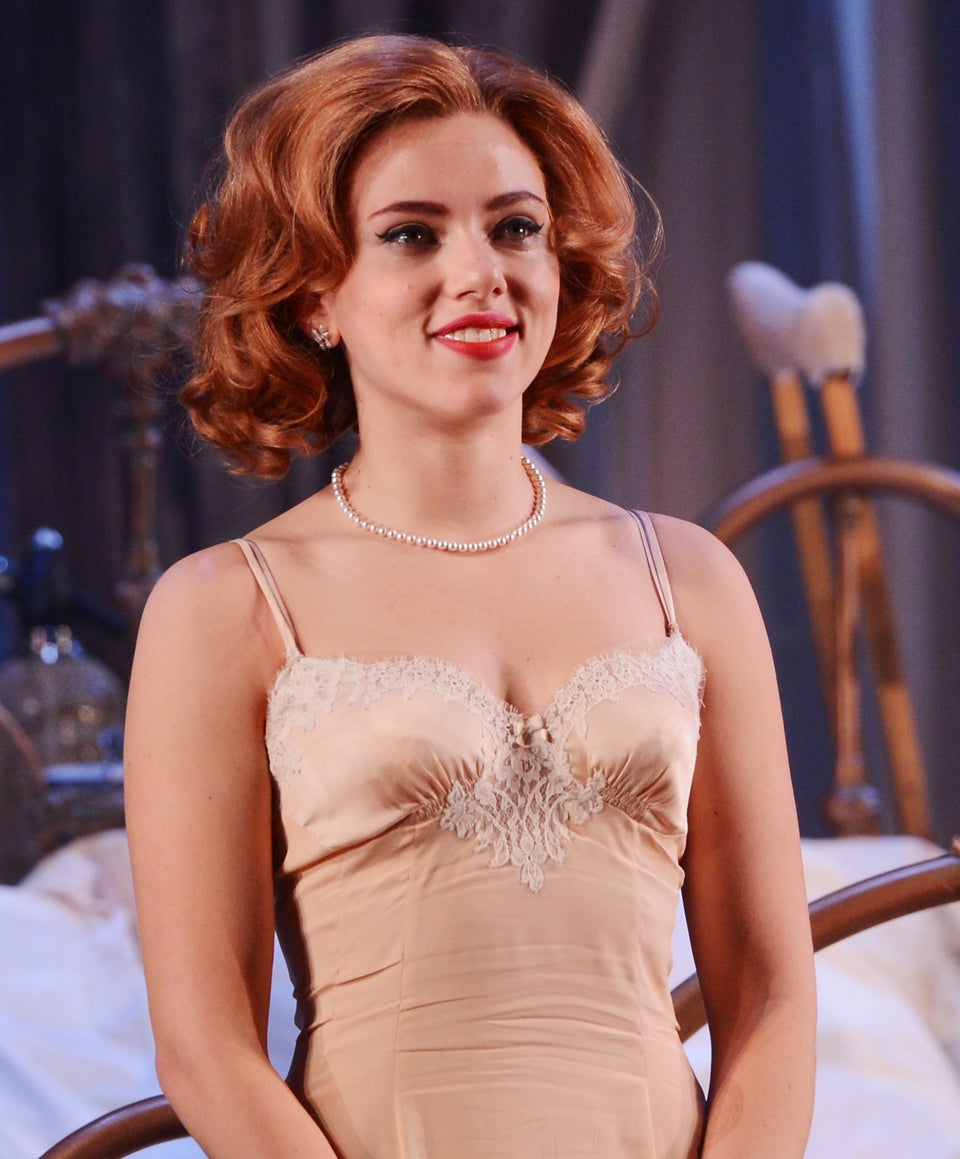 Scarlett Johansson
Popular in the Community