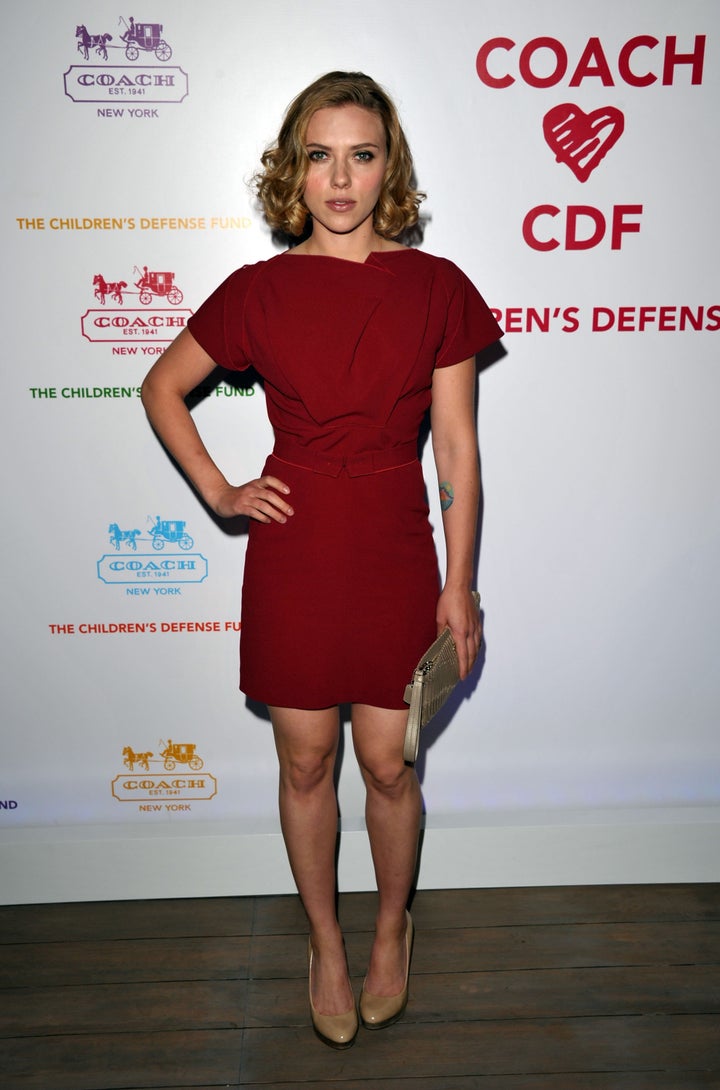 As the clock ticks down to its highly anticipated premiere, "The Girl WIth The Dragon Tattoo" will not only take theaters by storm, it will sweep up and entirely change the life of its star, Rooney Mara.
She's been acting for a few years now, with roles in "A Nightmare on Elm Street" and a starring gig in "Tanner Hall," but it was her opening scene role in "The Social Network," that put her on the map for director David Fincher. Conveniently, he's the helmer of "Dragon Tattoo," as well, and, as he tells Vogue in a long new profile, when Mara's name was mentioned as a possible fit for the part of cyberpunk Lisbeth Salander, he had a good feeling that she might be a fit.
Better, even, than some already established star actresses, as talented as they may be.
"Look, we saw some amazing people. Scarlett Johansson was great. It was a great audition, I'm telling you. But the thing with Scarlett is, you can't wait for her to take her clothes off," he tells the magazine. "I keep trying to explain this. Salander should be like E.T. If you put E.T. dolls out before anyone had seen the movie, they would say, 'What is this little squishy thing?' Well, you know what? When he hides under the table and he grabs the Reese's Pieces, you love him! It has to be like that."
Mara makes no assertions about her squishiness, or her resemblance to ET (though the makeup for the role is radical and disorienting, and neither she nor the alien have eyebrows), but she does relate to Lisbeth in other ways.
"I am very slow to warm," she says. "I've always been sort of a loner. I didn't play team sports. I am better one-on-one than in big groups. I can understand wanting to be invisible and mistrusting people and wanting to understand everything before you engage with the world."
Salander, for those that haven't read the Stieg Larsson books, is a hacker, a renegade harboring a distrust for the world that grows darker after being sexually assaulted and raped by her court-appointed guardian. Earlier in the year, Mara talked about the drain that filming that assault scene placed on her.
"It was incredibly intense. We did it all in a week -- the week of Valentine's Day, oddly enough," she remembered in an interview with Entertainment Weekly. "We were working 16 hours a day, and it was really, really challenging, not just emotionally but physically. But it's such an important scene. We wanted to do everything we could to get that right."
CORRECTION: An earlier version of this story stated that the character of Lisbeth was raped by her parole officer; she was raped by her court-appointed guardian.
Popular in the Community