Dad, who owns a car tuning and restoration company in a suburb of London, has been building working car replicas for Scarlett (and her less-car-obsessed younger sister, Maddie, 3) for several years, chronicling his efforts on a website and YouTube channel devoted to the pair's motoring exploits.
Scarlett drives her cars at a nearby go-kart track as well as car shows, but Gurr described the vehicles as "more show than go" in an e-mail to HuffPost. The pair does have their sights set on participating in the Little Big Mans race in France next year, though, he told PistonHeads. Gurr also told us that Scarlett doesn't need a license to drive the cars as long as she doesn't go on public roads.
Their mutual favorite is Scarlett's flaming red Ferrari, the creation (and driving) of which have naturally been amply documented in photo and video form. Dad tells us it took more than 600 hours and cost around £2,000 (or $3,025) to build.
The duo's most successful video, which shows Scarlett driving a mini AC Cobra, has been viewed over 285,000 times; other vehicles in her garage range from a deep green Bentley Blower to a replica of "Chitty Chitty Bang Bang" Scarlett requested when she was barely beyond toddlerhood. (She was disappointed to learn that it could neither fly nor float, he explains on his site.)
So what does a young racer grow up to be? In Scarlett's case, she hopes to be a teacher. If that doesn't work out, she clearly has an awesome alternative.
LOOK: Cars from Scarlett's Garage
Related
Before You Go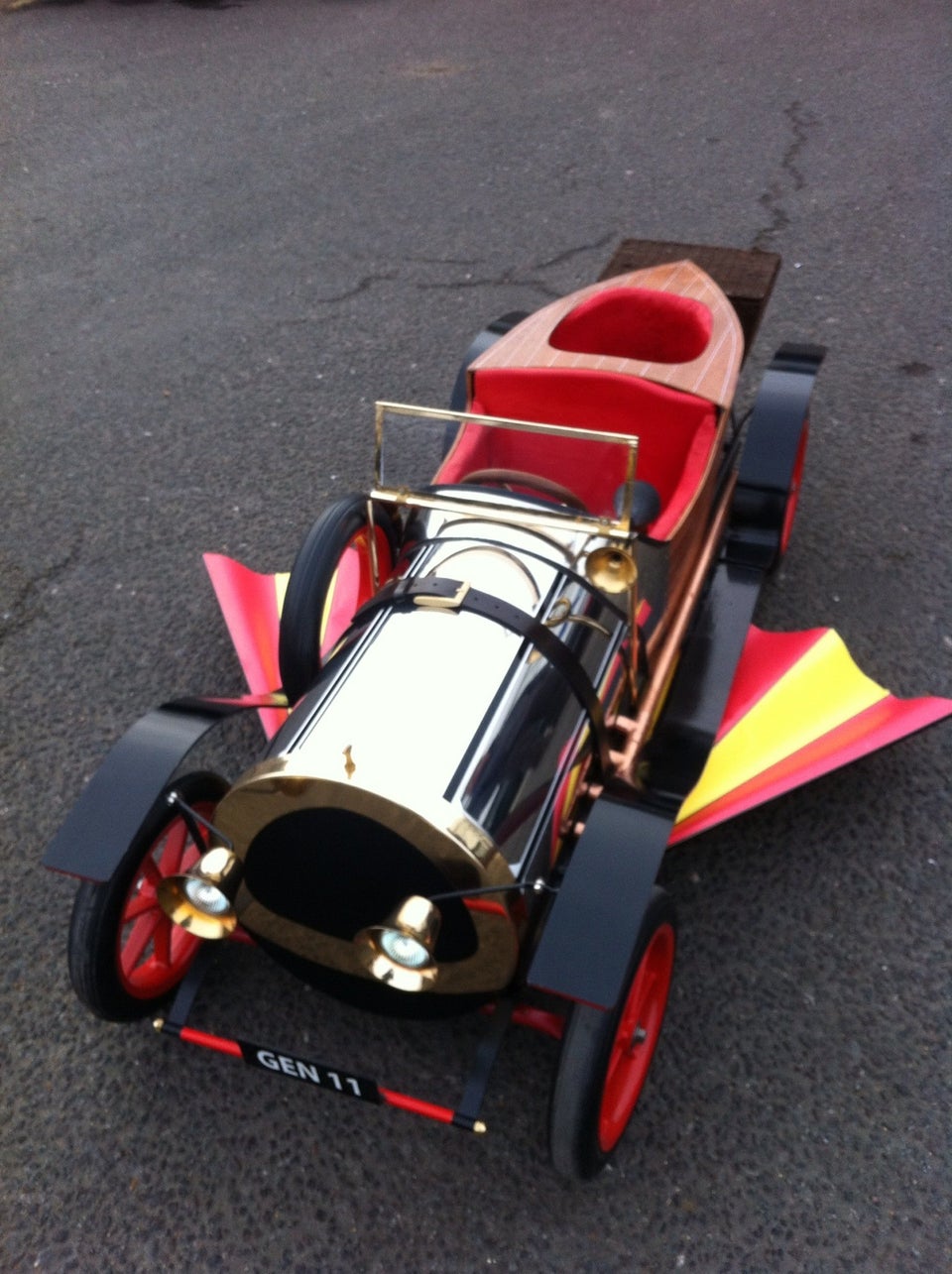 Scarlett's Garage