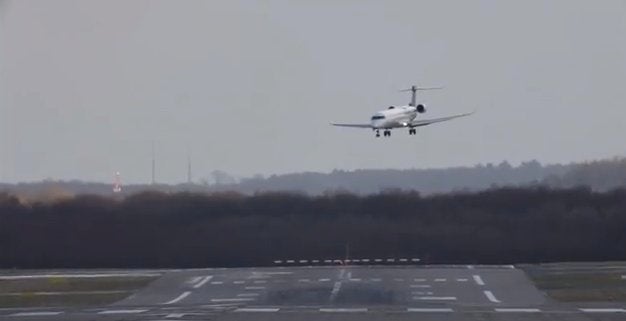 A video by Martin Bogdan of airplane landings at Dusseldorf airport has gone viral, thanks to heavy crosswinds.
Bogdan filmed landings at the airport during particularly high winds. The end result is an interesting look at the mad skills of the pilots who land there.
The planes, from Emirates to Thomas Cook, approach the runway at odd angles to compensate for the high winds, which were gusting up to 55 knots on the day, Bogdan says.
Check out some of the nerve-racking landings below.