The fearsome-looking figurehead of a warship that went down in the Baltic Sea more than 500 years ago has been raised from the seafloor to the surface--and the recovery of the artifact is stirring great excitement among archaeologists.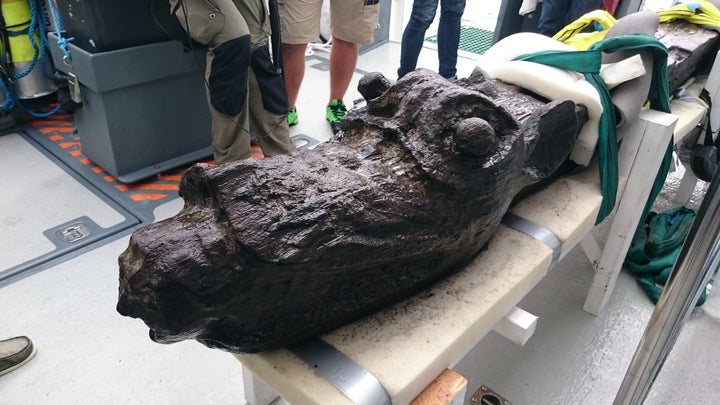 It's not the sort of thing you come across every day.
The figurehead belonged to the Gribshunden, a Danish vessel that sank in 1495 after catching fire, according to the university's statement. The flagship of King Hans, the vessel now lies on the bottom of the sea at a depth of about 10 meters along Sweden's southeastern coast, not far from the town of Ronneby.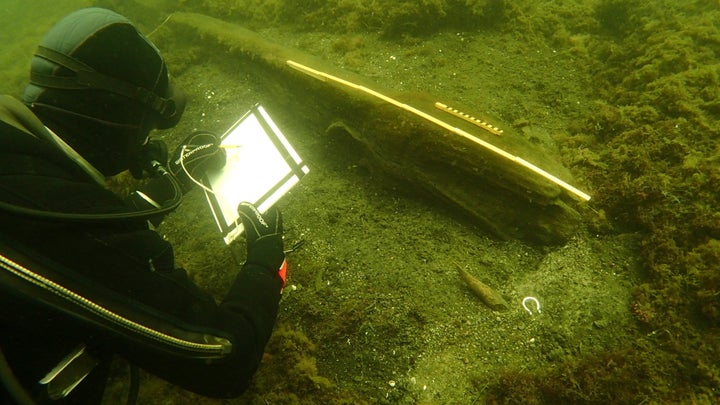 The ship is considered one of the best-preserved wrecks of its era--and, like the figurehead that adorned its prow, is beyond rare.
"The ship is absolutely unique," Rönnby said in a written statement last month after the completion of a detailed survey of the wreck. "It is an archaeological example of large carvel-built sailing ships and is the same age as Columbus' Santa Maria, but bigger."
The shipwreck had been known to recreational divers since the 1980s, Rönnby told The Huffington Post in an email, but not until 2013 did it become clear that it was something very special--and very old.
Rönnby said a more extensive investigation of the shipwreck is planned for next summer, though it is unlikely that the entire ship will be raised to the surface.
The efforts are expected to bring a better understanding of 15th Century ships, including those sailed by Columbus and other early explorers.
"This is the same period, and we can learn very much about how the ships were made, how they were constructed, since there are no ships left from this time," Sandekjer told Reuters.
Calling all HuffPost superfans!
Sign up for membership to become a founding member and help shape HuffPost's next chapter